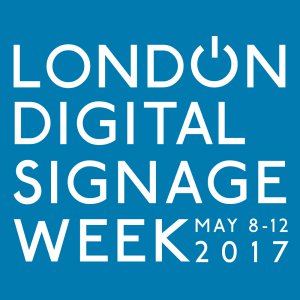 London Digital Signage Week 2017 will host events for retail, corporate communication, Digital Out of Home, and most importantly Digital Signage. The Digital Signage week, both in London and its counterpart in New York, is an event growing in size and popularity in a similar fashion to broader known events like Fashion Week.
The LDSW 2017 will host attractions for software developers, investors, advertisers and others with the purpose of gathering, learning and doing business in and around digital signage.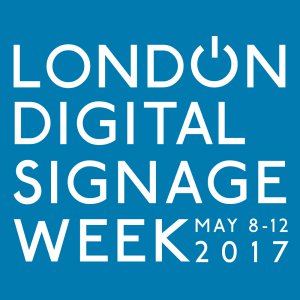 1. London Digital Signage Week 2017 hosts many events, much like in 2016:
Retail Digital Signage Expo

Samsung Technical Road Show

Retail Digital Tour

Dailydooh Media Summit

Beaver Group & Google - Digital Signage Masterclass

Global Digital Signage Conference

Programmatic Buying and Marketplace Workshop

Future Cities Catapult Lunchtime Lecture - New World Payphones

Tech London Advocates: Investor Showcase

Room Booking Software and Meeting Room Panel Event

NEC Showcase London 2017
2. The LDSW 2017 is going to take place between May 8-12th.
3. The aforementioned counterpart to London Digital Signage Week, New York Digital Signage Week will take place from October 30th to November 3rd, 2017.
4. LDSW 2017 will be kicked off by RDSE who will host a dedicated drinks reception at Olympia Exhibition Centre, hosted by LDSW organizer, the UK Ministry of New Media.
5. Clear Channel CEO, Justin Cochrane, will be holding a Future Cities Lunchtime Lecture where he will share the New World Payphones vision. This includes upgrading aging telephone boxes, offering free public Wi-Fi and interactive local area maps.
6. The most senior investors from Europe, the US and Asia will discuss shifting tectonic plates of London and UK tech. This is a great chance to hear from the individuals who have the power to dictate the success of this industry. For more details, be sure to check out the official site of London Digital Signage Week 2017.
7. The first ever Global Digital Signage Conference is set to take place on May 11th at the Queen Elizabeth II Conference Centre, as a major part of London Digital Signage Week. LDSW 2017 has assembled world experts in their field. Speakers will include architects, software gurus, various industry pioneers and more.
8. Retail Digital Signage Expo, launched in 2016, is most likely doubling in size in 2017, and is going to be an integral part of the London Digital Signage Week 2017. Retail Digital Signage Expo will gather digital signage stakeholders in one place, proving to be a dedicated event which features the entire range of suppliers, integrators and AV specialists for content management.
9. Annie Swift, Retail Digital Signage Expo director, says "This is a great example of those in the digital signage sector working together to show just how impressive their work can be. Retail is one of the most dynamic and exciting markets for digital signage, and retailers and brands are keen to learn more about it."
10. The Beaver Group and Google will host a masterclass for digital signage at Google's London Head Office, on the May 10th. This masterclass will aim at perfecting the methods and ways to forge a stable digital signage project. This includes specifying a plan, deploying and maintaining digital signage solutions, as well as including advanced technologies to help customers with relevant offers. The event will include demonstrations of the very latest Chrome hardware solutions for 2017.
11. London Digital Signage Week 2017 has a specified schedule for May 8-11th, with certain events being labeled as "invite only" and limited to certain attendees.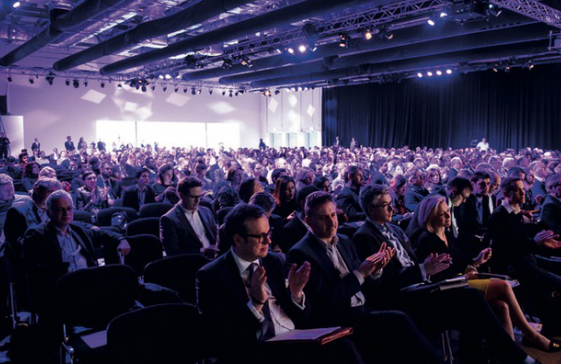 With each passing year, Digital Signage Week hosts more events than before. We've highlighted some of the most important events, but there are more. To read further about the London Digital Signage Week 2017 and all the events, see the official website.
Digital Signage Week is steadily growing in popularity and size. It allows those who attend some of the events to be part of a bigger context, rather than being confined to a single conference or exhibition. Much like Fashion Week, or Advertising Week Europe, it is highly likely that Digital Signage Week, both in London and New York, will continue gaining traction year after year.