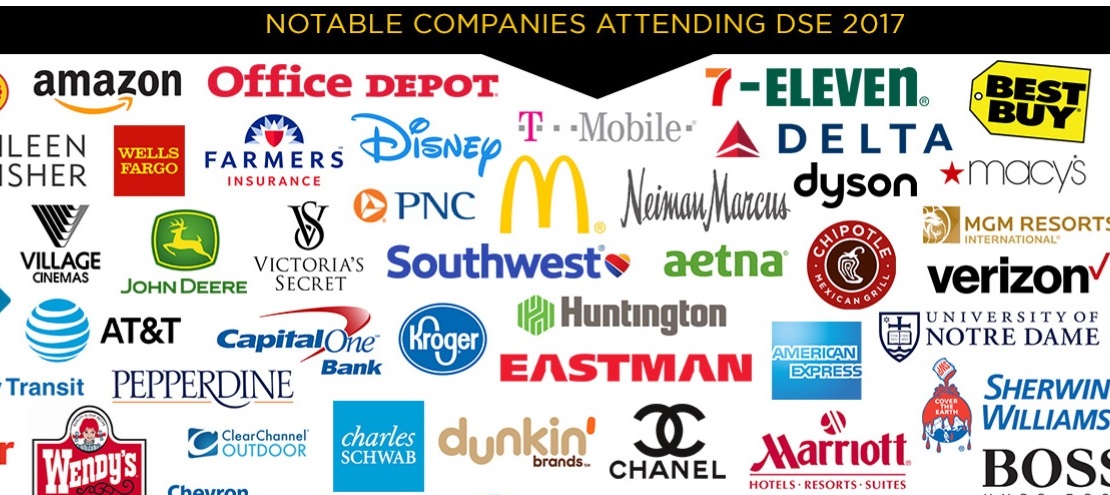 DSE is the world's largest running conference and trade show dedicated to showcasing innovative digital display and interactive technology solutions. Not only is it the largest, it is also the longest running conference and trade show of its kind, focusing on establishing and developing customer and employee communications since it's beginning in 2004.
In light of its expansion and development each year, here are 12 facts you should know if you're interested in attending or just learning more about DSE 2017. Digital Signage Expo 2017 will feature over 200 exhibitors offering the newest, most innovative industry tools in the field of digital signage. Information about attendees can be found on the official site of DSE.
DSE 2017 is sponsored by Google, Intel, LG, Samsung and many other great names in the digital solution industry, along with many others who will be attending the event.

Digital Signage Expo 2017 is open from 28th to the 31st of March, with conferences open from the 28th to the 30th, and exhibit halls open from 29th to the 31st of March. The venue  is held at the Las Vegas Convention Center.

"DSE is a four-time "Fastest 50" award winner (2007, 2009, 2012 & 2014), which is given to the 50 fastest growing trade and consumer shows annually."

See what attendees can experience at DSE:  

DSE 2017 designed the "Through Your Lens Video Competition" as a fun and interactive way to involve digital signage and audiovisual industry professionals in a video contest that invites industry professionals to share creative video submissions to help promote DSE 2017. The grand prize winner will be announced at the Apex Awards during the DSE 2017, but you can check out the

three finalist video submissions on the site.

DSE has developed a special app to allow visitors to plan and track the progress of the event through their mobile devices.

DSE offers Pre-show education for visitors

, on the 28th of March, which includes engagement strategies for employee communications, digital signage expert programs and DSE new attendee bootcamp.

DSE pricing varies depending on the type of package you wish to choose, but offers span from free (access to basic parts of the convention) to $1,795 for a 4-day ticket with full access.

Each year, new technologies are debuted at DSE. Here are only some of the unique digital technologies which will be present this year:

PCap Object Recognition Digital Signage The Way It Should Be Booth #119

The following solution categories will be highlighted on DSE 2017:

Analytics
Audio solutions
Augmented reality solutions
Connectivity solutions
Content management solutions
Control systems, Display Solutions (LCD, LED, OLED, Outdoor, Multi-Touch, All-In-One)
Enclosures
Installation services
Interactive technology/kiosks
Media players
Mobile solutions
Mounting solutions
Network management
Projection technology
Repair/maintenance
Software solutions
Video walls
Wayfinding solutions

Certain attendees and exhibitors of Digital Signage Expo  2010 gathered together to create DSF (Digital Signage Foundation) which formed with the intention to create a trade association which focused on education, networking and standards development within this particular industry.

Since 2010, DSF and DSE have been constantly developing which can be seen in progress such as the formation of regional networking events in 2013. In May 2014, the membership count of DSF surpassed the 500-milestone.
As the realm of digital technology is constantly under the development, it comes as no surprise that DSE is constantly representing more and more innovative technologies each year. By DSE 2018, there appears to be more than enough potential thus far to create more unique innovations in the realm of digital technology and digital signage.