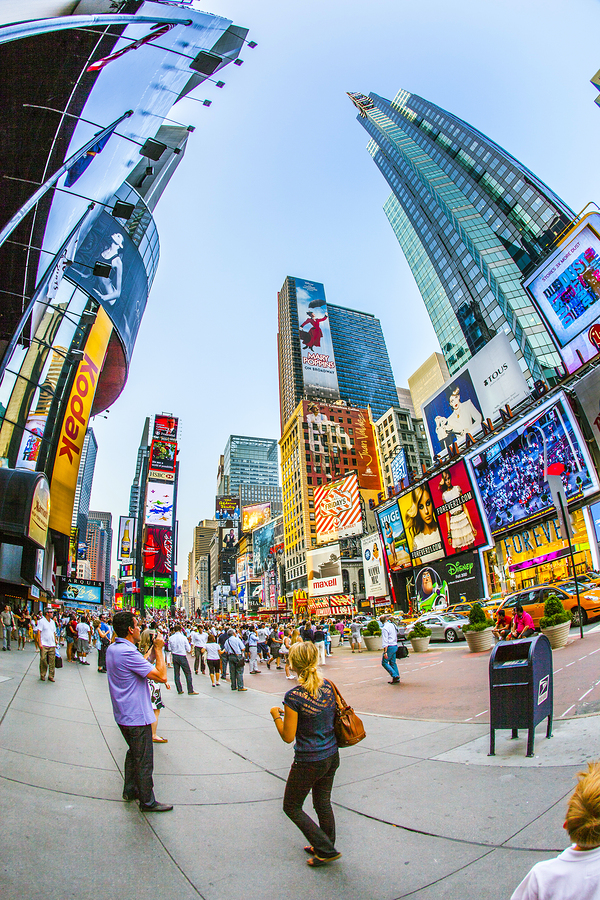 You no longer have to visit megacities to easily find digital signage networks. Networked digital displays reach thousands of viewers when they are on the go. You can find them in public places, such as transit stations and highways. But you can also see them in waiting rooms, retail stores, fitness centers among other commercial locations. Digital signage displays are not only encountered in Time's Square in New York City. In fact, they are probably closer than you expect.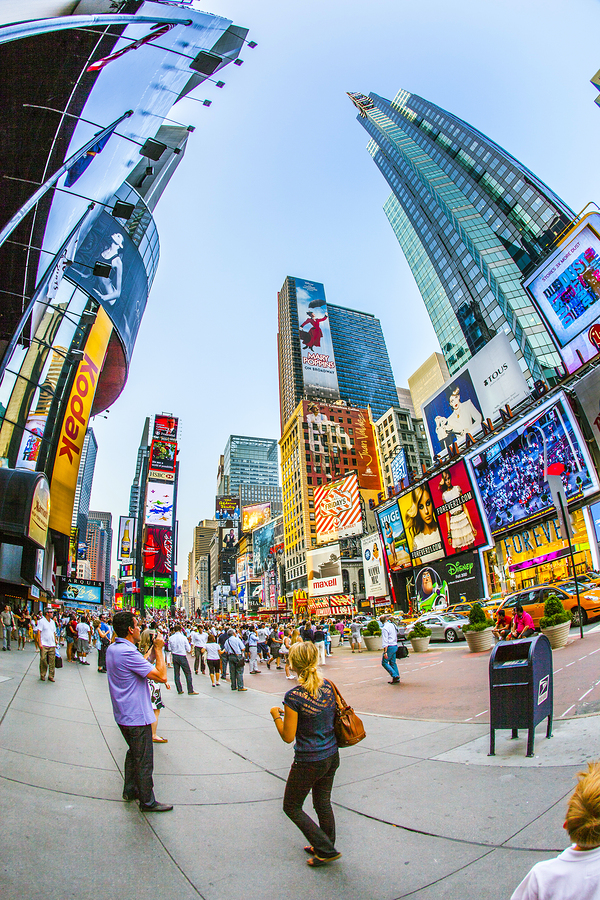 PQ Media's research, Consumer Exposure to Digital Out-of-Home Media Worldwide 2014, suggests that place-based media networks are experiencing rapid growth around the world as consumers spend more time outdoors. No doubt digital signage is an emerging medium for advertising, entertaining, merchandising and delivering targeted information. Barnaby Page, editor of Screenmedia, says that 2014 was a year of steady growth for the digital out-of-home sector and will continue to grow in the upcoming years.
As digital signage expands its reach, more and more displays are centrally-managed by digital signage network operators. Signage operators set up their networks, control and monitor hundreds or thousands of digital signage screens from remote locations via the Internet. Business of all sizes look for network operators to manage their digital signage. It's a great option for companies that want an all-in-one digital signage solution without having to worry too much about technicalities.
That's why you as a signage operator should carefully choose which digital signage software to use to manage clients' screens. The ideal software must offer a wide range of features and a great level of flexibility at the same time. This way, your digital signage will be able to meet different customers' needs. Based on our experience, we've narrowed down to what we consider the 4 things that matter most to network operators when choosing a digital signage software solution.
1. Branding
Branding is as important to signage operators as much as it is to any other company. You obviously want to create an emotional connection with clients and make customers recall your brand name. For this reason, it's crucial for network operators to choose a digital signage platform that enables the display of your own brand on message screens, such as initial and status messages.
This way, signage operators can offer a more private and personalized experience to end-users. You just have to upload your logo with the specified size and format and can rest assured that no reference is made to the signage software vendor. Custom branding seems like a small detail, but it makes all the difference for professional network operators.
2. Monitoring
Remote Monitoring System is a fundamental requirement for signage operators. It lets you aware of any issues with your digital signage network before they get worse. There's no need to hire anybody to regularly check if the screens are functioning properly. With a monitoring system, network owners and operators get notified of a problem as soon as it occurs.
This reduces costly malfunctions as operational failures can be remotely identified and solved. Plus, Advanced Remote Control capabilities empower users to view and interact with their screens, change settings or even reboot devices from wherever they are.
3. Reporting
In digital signage, monitoring and reporting must go hand in hand. Digital signage operators just can't monitor thousands of displays simultaneously. You must rely on proof-of-play reports to collect performance information about your network. This is particularly true for advertising-based networks, because they need to meet clients' requirements and depend on ad revenue for survival.
In fact, it's an essential mechanism to inform your clients on the progress of their digital signage campaigns. Besides that, reporting lets network operators aware of any problems encountered in a given period of time, such as weeks and months. Ultimately, it helps you to analyze the root cause in the case of system issues.
4. Multi-level User Management
Multi-level User Management is the ability to delegate control of players and campaigns to other users. It allows signage operators to create and manage as many sub-accounts they want to. They can give clients permissions to publish, edit and remove campaigns or restrict what sub-accounts can do regarding their players.
More than that, Advanced Customer Access Rights give network operators the option to lock specific parts of their campaigns they don't want anyone to change. Last but not least, Access Control Management is a great way to assign responsibilities to co-workers without losing control of the overall digital signage management.
These are, without a doubt, the 4 most critical aspects network operators must have in mind when choosing a digital signage software to run their business. Nothing could be more important to signage operators than betting on the right digital signage technology. It's clear that you need to select a scalable and fully-featured network management system to meet operational requirements. But that's not enough.
As a professional digital signage network operator, you should look for a business partner that truly understands final customers' needs. The ideal digital signage software vendor would be able to guide you in terms of hardware acquisition, network strategies or even content management. After all, this is a human industry.