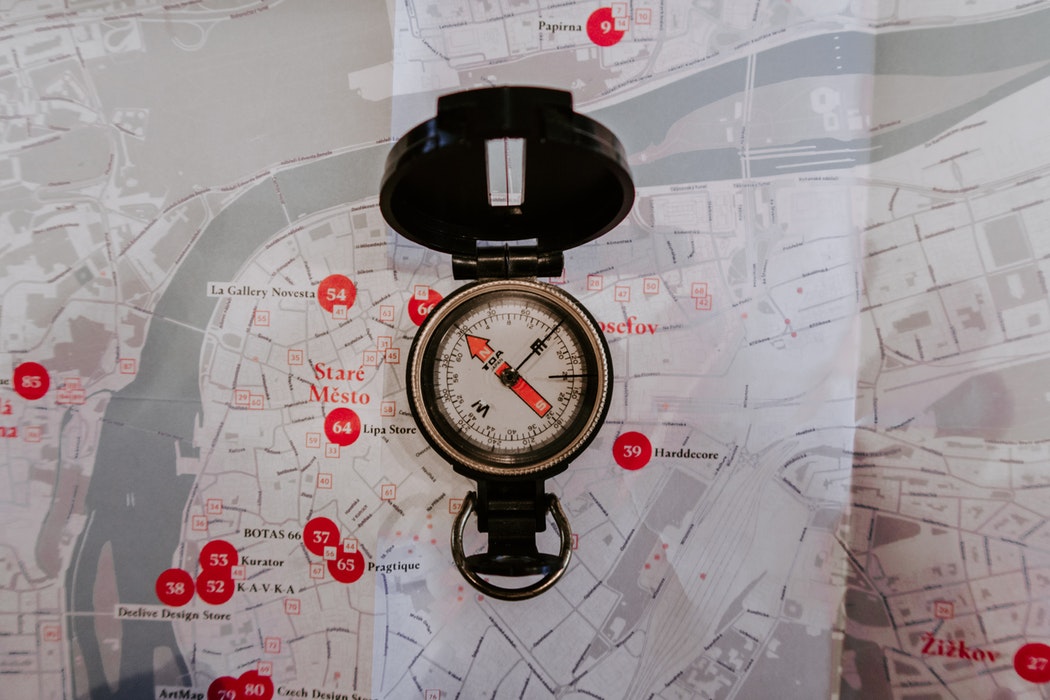 The perceptions and expectations of a target audience are always adapting and changing, and with them, so does the content. As you know, content creators always aim to draw in more eyes to their content and create a greater impact on those who see it. One of the elements which can help in this task is location.
Location-based campaigns have a greater potential to influence the viewer. This additional dimension makes the content they're seeing become more potent and relevant. Alongside many other factors, location can greatly aid in audience targeting, making sure quality content is displayed not only at the right time but also place. With that said, let's take a look at some of the top reasons to use location-based campaigns, and a guideline or two.
1. A more effective method of displaying content
The most rudimentary way of utilizing location would be to display ads in locations they'd be best perceived. For instance, you'd want to display ads for restaurants, hotels or vacation spots at a bus or train station.
Thus, if you have a multitude of displays in various locations, you'd do well with labeling content with a particular location, which assigns it to a display in a specific region. Most digital signage software providers want to help content creators achieve this, and will include location scheduling alongside time scheduling.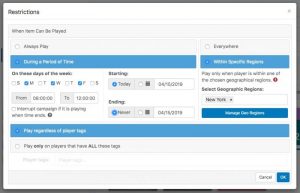 Your content can certainly be more effective in one area than others. It's an adjustment worth taking into account for your next campaign. A display at the right place can significantly influence the mentality of your audience. As people approach certain locations, their mood changes. This is why displaying ads about dental health in the dentist's waiting room can make an impact. This type of location-based playback can be applied outdoors as well!
Displaying ads in this way is only one way of utilizing location in your campaigns.
2. A new dimension to your content
Apart from just playing the content at a specific location, adding location into your campaign creation mix opens up more space to be creative. If you try taking your campaigns to an entirely different level, you can design them for the specific location of each display. A business with multiple locations could create ads for the most popular products in a specific region, for instance.
Another use of location-based campaigns is to direct people to your business or any other target location. You could announce and literally point where they'd go to reach the target destination.
Although a bit more challenging (and more expensive) to do, McDonald's has done a campaign of this type with standard billboards to direct consumers. In this case, each billboard was very unique to each location, guiding the viewer step-by-step to the restaurant.
3. Ideal for the transportation industry
If there is one place where a location-adaptable display can come in handy, it's in the transportation industry where displays are on the move. With the help from digital signage software, you can trigger content automatically based on the current location of the display. That display could be located in a bus, train, airplane or even a taxi.
The location-based method of content creation can produce some amazing campaigns in transportation. Upon entering another state or country, for example, the displays in the vehicle can display information about it. Similarly, they can display the approximate time to reach the next big stop. And of course, you can sell ad space and advertise nearby locations to passengers who are about to get off.
There are plenty of other ways location-based campaigns aid the transportation industry. If you're curious, take a look at an entire article dedicated to the subject of location-based digital signage in transportation.
4. Location-based is the future!
As stated, the feature of location-based content is just another component which helps content become more relevant. We're talking about audience targeting here, which is becoming more and more present in the advertising world. And as one of the elements aiding with audience targeting, location-based targeting is growing!
A good example of this growth and development can be seen in Geopath, the not-for-profit organization providing audience location measurement to the OOH industry. They recently added a new measurement of place-based advertising to their software. This helps buyers and sellers to have a more comprehensive view of the OOH advertising ecosystem. As a buyer, you'd be interested in impressions, reach and frequency of a specific audience segment for location-based advertising. This could provide you with a clear overview of how effective content is in specific locations like malls, bars, gyms etc.
5. High benefit, if used properly
In this day and age, you can obtain so much data from so many sources. With the right data, you can see how well your content performs in specific locations and what people respond to. Ultimately, this can lead you to make bold and successful business decisions in terms of advertising investments. However, let's use this opportunity to highlight that playing with location-based data and advertising is a high-benefit but high-risk choice. Accurate data is more difficult to obtain than you might think. Sources like the above-mentioned Geopath are still in the beginning stage, as gathering accurate location data is proving to be quite the challenge.
Street Fight recently did an interview with Warren Zenna, a 20-year veteran of advertising space, providing insight into this topic. Zenna talked about how location data is being misused, as well as some of the common mistakes marketers make when collecting location information. For instance, cell phone tower location data is not precise enough, and may be considered as one of the least precise forms of location data. Thus, it shouldn't be viewed as the main stat when it comes to establishing an audience profile for a specific location.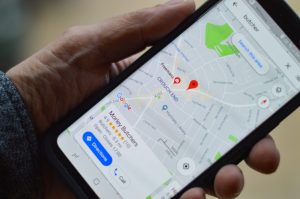 With that said, hopefully it becomes clearer that if you want to upgrade your outdoor content, you should consider adding the creation of a location-based campaign to your weekly roster. Even if not used to directly reference the location of the display, or to direct the viewer to a nearby store or business, you could certainly benefit from fine tuning where and when which ad will be displayed. Observe the effects and see how you can get your content to perform even better than it already is!