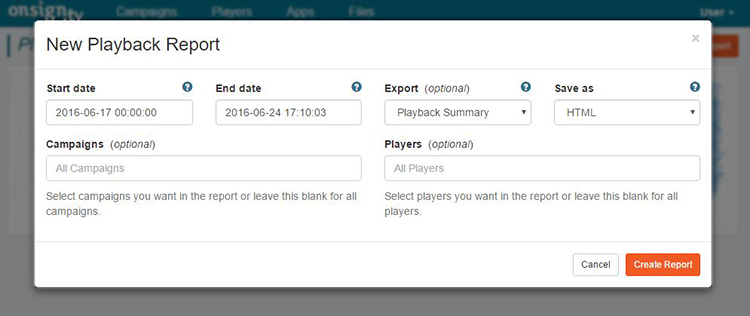 For the past month we've been testing a brand new feature called Campaign Reports and now we think it's ready for prime time!
Campaign Reports allows you to download detailed proof of playback report in an archivable format, with the click of a button: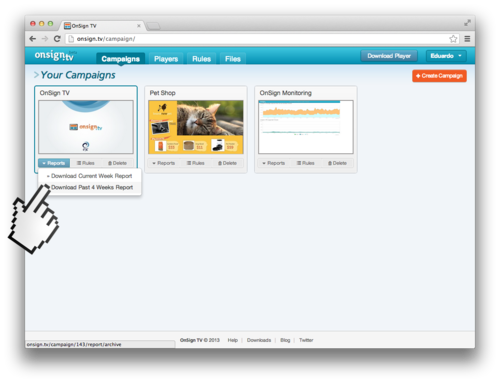 We've always supported proof of playback, but until now it was displayed on each player and there wasn't an easy way to archive them for future reference.
Now you can get a report containing the exact date, time and player name of each successful campaign playback. It's possible to choose the current week or the past 4 weeks. With each report you'll also get a playback summary, so you can feel the pulse of how your campaign is being played across all your players.
The reports are in CSV format, which can be easily imported into Microsoft Excel, or imported into OpenOffice Calc, so you can generate all sorts of graphics from the data.
As a bonus we now send – as attachments on our weekly summary email – reports of all your campaigns for the past week. Be sure to enable them in your preferences: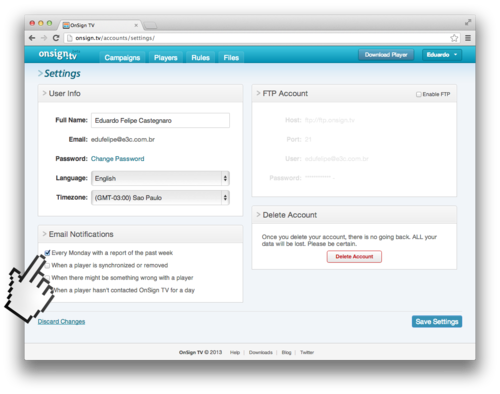 Eduardo Felipe, Project Manager. OnSign TV