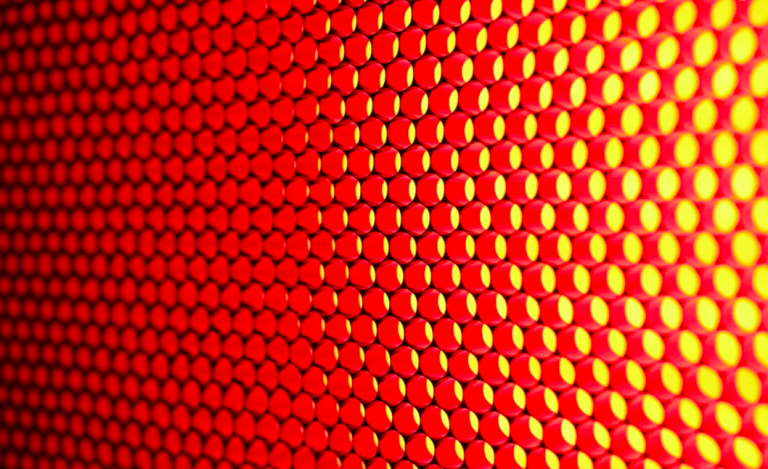 The world of digital signage always has something fun to see in store, especially in terms of large scale eye-catchers. Of course, we're talking about the best uses of video walls and their attention-grabbing presence. From LED-embedded semi-transparent glass displays to a video wall mimicking the center of a tribal village, take a look at some of the most stunning uses of video walls to spark a few ideas of your own uses in the future!
An LED-embedded glass curtain
LED-embedded glass truly opens up the road to manifold possibilities to attract attention and deliver a stunning visual kick. That's exactly what NEXNOVO's Novo-Glass project in Chenghua Park, in Chengdu, China, is all about. NEXNOVO is an established manufacturer in the LED market known for their mesh-based transparent LED displays.
This glass covers an entire side of the building, cut in such a way that it fits the shape. Consisting of 100 glass panels of varying sizes, this is a beautiful demonstration of the potential of LED-embedded glass. This way, it acts both as a window and a display, driven by highly luminous LEDs within. Projects like these are steadily growing as they truly take the concept of video walls to the next level. 
The largest video wall in LA
A dual-branded hotel in Los Angeles has become the carrier of the largest LED video wall in the city. It measures 1,400 square meters, 15 meters in height, boasting a resolution of 1,890 by 11,480 pixels. Employing an 8.0mm pixel pitch technology, this video wall has almost 22 million pixels.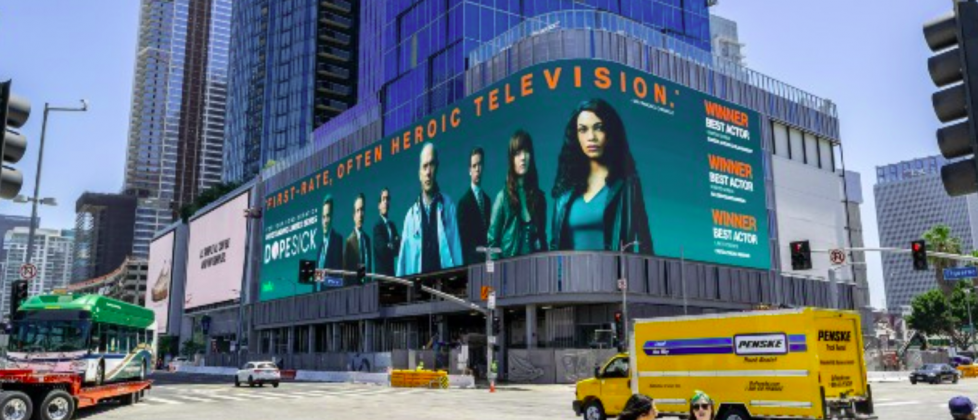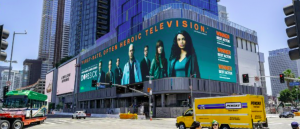 As you see in the image above, the video wall wraps around the corner of the building.
A fine pitch LED wall at an NYC airport
You know, displays don't actually have to be in direct physical contact to achieve the impact of a video wall. This next example is a fine pitch LED wall at Delta's new Terminal C, at New York's LaGuardia airport. A series of vertical angular strips give off the illusion of depth and provide a stunning view for passengers who set foot into the departure hall. 
While this is a massive investment and an installation in magnitude only to be expected in establishments as big as airports, it's still a lovely demonstration of how separate elements can work together and create a stunning visual impact. Smaller displays can achieve a similar effect. This can be for the purpose of balancing visual appeal with content delivery, or purely for that visual effect.
A video wall elevator wrap
Outdoor visuals which attempt to deliver a 3D experience are always a fun sight. In this instance, we have an astronaut who slowly reaches out his hand to whoever views the screen. As you'll see in the video, the visual has borders that are smaller than the video wall itself. As they're transparent, they add to the illusion that the astronaut is leaving the confines of a rectangular display.
This video wall illusion covers the elevator exterior at a shopping mall in East China's Anhui Province.
A "tribal" video wall
The First Americans Museum of Oklahoma was in the planning stages for over 20 years. It finally opened just under a year ago and is a place where visitors truly get an immersive experience from the start. One of its main elements is the uniquely-shaped LED video wall.
The goal with this particular video wall was to create a giant, suspended, and curved LED video wall which wraps around the center of the museum. Thus, this area is ideal for live music and performances appearing as a center of a tribal village. This is a good use of a custom video wall shape. The ability to mold the panels in such a way can really be useful to let them blend into the space seamlessly. This is one of the more unique uses of video walls!
If you've been inspired by the examples above and are considering building your own video wall, it's quite easy to do so, as long as you have the hardware. All that remains is to connect digital signage software to it and build a video wall with ease!
Cover image by Łukasz Nieścioruk.