Strangely, 2021 has been slightly more unstable in terms of Out-of-Home events than the year prior. In 2020, the situation was fairly clear. Pretty much every outdoor advertising event had to either go virtual or reschedule to 2021. This year though, the question of safety was not as easy to answer. When is it safe enough for your usual industry event to take place? With unpredictable rates of infections, many reschedules take place in the first half of the year. With vaccinations, things have been improving.
As the situation stabilizes, so does the Out-of-Home event calendar. We can already point at some of the bigger Out-of-Home events with certainty that they will indeed come to pass.
InfoComm 2021
The biggest audiovisual trade show in North America, InfoComm 2021 was initially to take place in mid-June. But earlier this year, AVIXA decided to push the event back to October. The postponement for this event wasn't sudden or quick. AVIXA CEO David Labuskes said that they have been discussing and planning on how to best deliver this event in the current pandemic climate since last year. This is why they pushed the event to later in the year.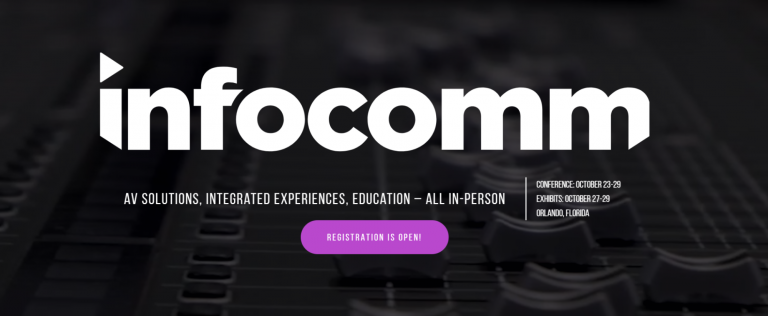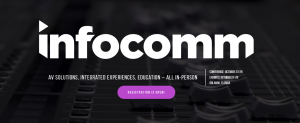 As we gradually coast through the second half of the year, there seems to be no sign of change. The registration for this all in-person event is already open. The conference portion of the event is set for October 23-29th, with exhibits on the 27-29th. Naturally, the event will have health protocols in place to ensure the visit is as safe as possible. This will by the way be the case for all Out-of-Home events mentioned in this article.
Outdoor Media Summit 2021
The ideal conference for media marketers, vloggers, podcasters, and social influencers in the outdoor advertising industries, Outdoor Media Summit 2021 will take place on September 27-29th, at the Ridgeline Hotel in Estes Park, Colorado. The event's organizers set the date back in January and, at this time, the event too seems to be on track.


 Outdoor Media Summit previously changed its name from Outdoor Blogger Summit as its organizers found that name no longer matched its attendees. With an increase in podcasters and social influencers, among others, the event has become more inclusive and versatile. Outdoor Media Summit focuses on top notch seminars. They aim to provide a quality insight into the medium of outdoor advertising and its future. 
"A new AV Experience" by Peerless-AV
A leading designer and manufacturer of AV solutions, Peerless-AV has announced a showcase and networking event at Lord's Cricket Ground in London. This is an iconic venue where England won the 2019 World Cup.
Set for September 16th, this in-person event is aimed at end-users, resellers, and professional AV consultants. Several big manufacturer names will appear at the event, including Philips, Samsung, and Sony UK. If you're interested, visit the registration page.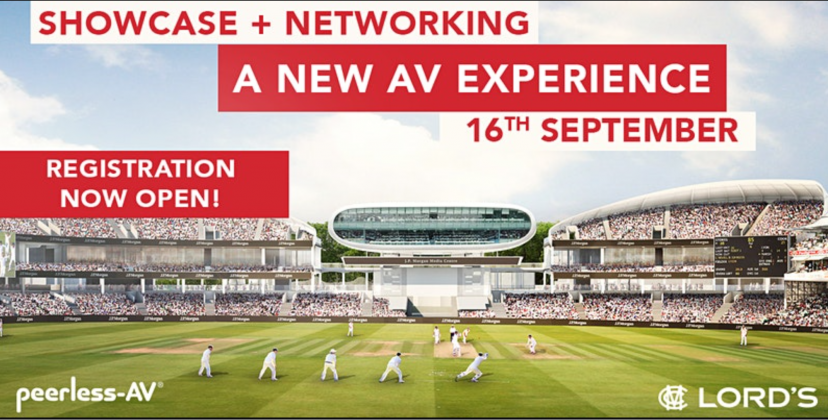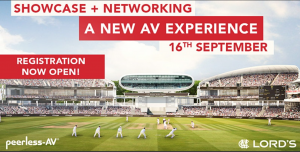 The reason this event sticks out a bit is that it's not a regular big event we're used to hearing about. It is the result of the gap left by missing AV trade shows. We shall see if this gap will create a stable trend where individual suppliers begin organizing more Out-of-Home events on their own.
Elevate: Out-of-Home
Last year, Adweek partnered up with the Out-of-Home Advertising Association of America (OAAA) to announce a new event partnership, the Elevate: Out of Home Summit. This virtual event offers attendees the opportunity to connect with industry leaders to hear opinions about the industry's achievements and its most impactful advertising categories.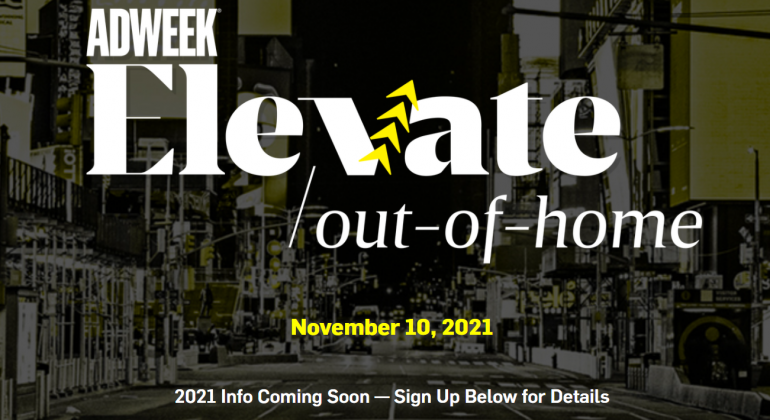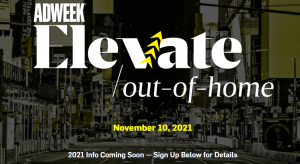 The event will take place on November 10th, but registration isn't open just yet. Further details on the time of the event are also not out yet, but the event will likely be most ideal for Eastern Time. If you're interested in attending online, be sure to sign up to get notified as soon as registration opens.
Video Everywhere Summit 
In our most recent set of digital signage news, we mentioned that DPAA (Digital Out-of-Home Everything) announced its plans for the Video Everywhere Summit, coming October. The event is will in-person on October 12th, in New York City, at Chelsea Piers on the Hudson River. 
The CEO of DPAA, Barry Frey, said that the event will take place in-person, after much consideration. He added that the brand and agency leadership found that the community needs to reconnect in person. For this purpose, they've created a special members only super pass for more value. Until July 20th, DPAA members will have access to this super pass which offers a significant discount.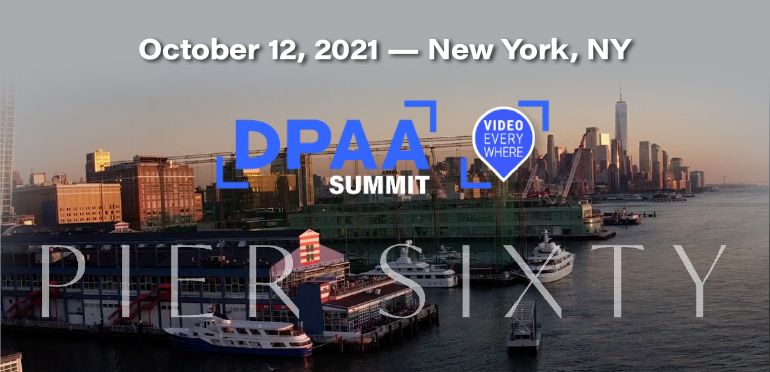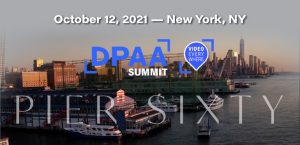 Given the gradual improvement with regards to the fight against Covid-19—and let's hope it continues improving—it is less likely that any of these Out-of-Home events will face cancellation or postponement. Especially given the consideration and thought put behind organizing them during the times we find ourselves in.