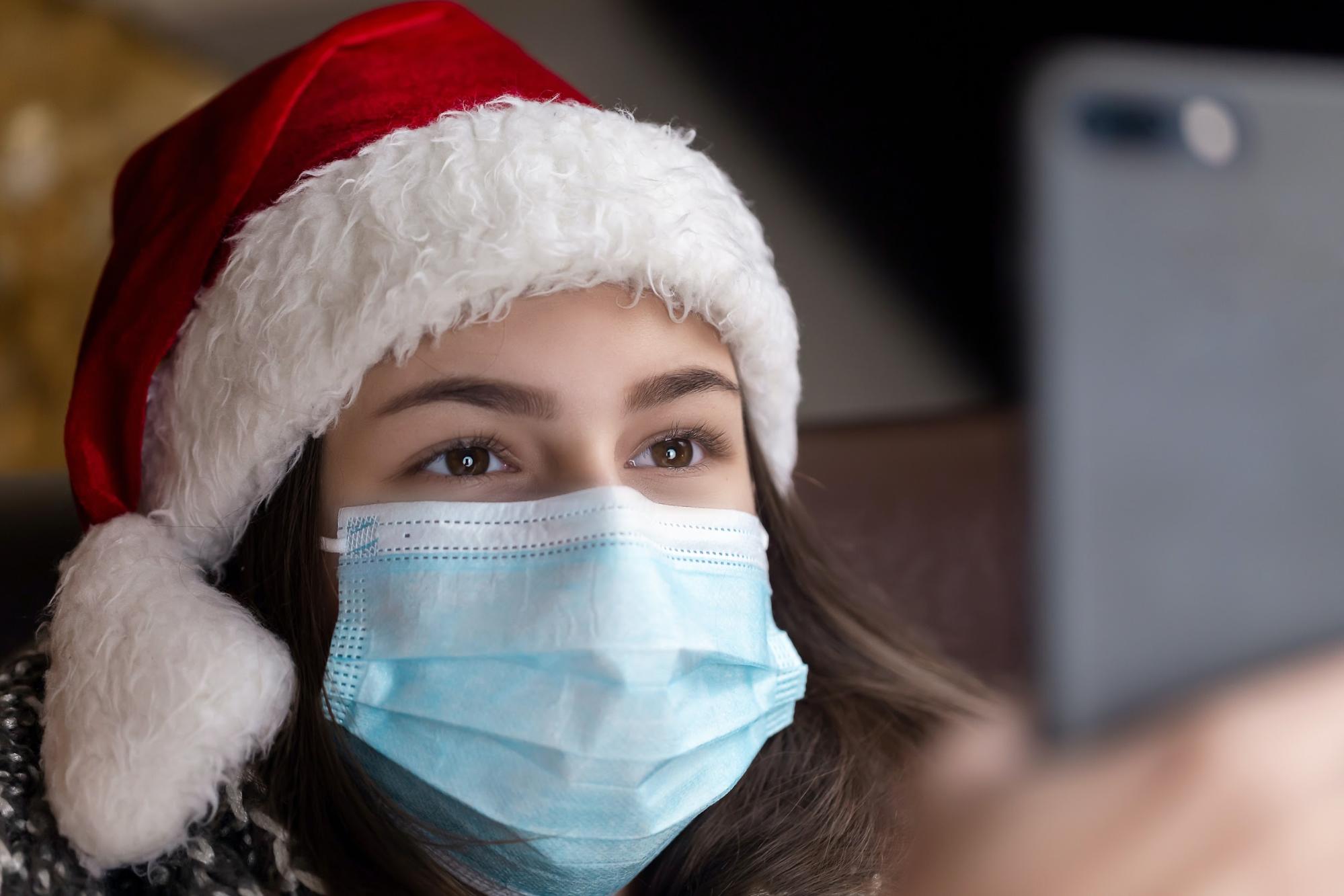 Despite the challenges 2020 has thrown our way, we are all quite happy that the holiday season has not been cancelled. New Year and Christmas festivities will surely take place this year, albeit in a different way than ever before. With that said, the fact that the holidays are coming is reason enough to get to work and push out some new offers, deals, and holiday digital signage campaigns!
Did you know that, according to one FedEx study, 8 out of 10 shoppers entered a store simply because of a store sign that caught their attention? Keep that in mind and think of how big of an impact a store sign makes in the holiday season when people are actively seeking out special offers. Perhaps investing a bit more time on your holiday campaigns doesn't sound like such a bad idea after all? And with the helping hand of digital signage, the process is easier than ever!
We covered some creative holiday digital signage ideas last year, as well as some more efficiency-based uses. Check them out for additional inspiration! This year, however, things are a bit different. We'll walk you through holiday signage while keeping the context of 2020 in mind, along with everything it had in store.
Create a winter wonderland!
For a fully immersive experience, you'll need to do a bit of extra work outside of your digital displays. Setting up a Christmas tree or two and spreading sparkling decorations all around the store is a must in this season! Even with visitors not sticking around for too long this year.
Meanwhile, when it comes to your digital displays, some of them may specifically focus on the visuals of winter and the holidays. This can include seasonal visuals of snowy mountains and towns covered in snow. You could also go for something a bit more cozy, like visuals of warm teas and hot chocolates by the fireplace. Even a loop of a burning fireplace can be a nice visual, accompanied by its crackling sound. Alongside a cozy indoor ambiance, these visuals can truly make any person want to stay indoors just a bit longer. Sadly, that is discouraged in 2020 and consumers spend as little time as they can in stores. Thus, the impression they get from their visit is that much more important!
Build a solid holiday theme
Now that we scratched the surface, let's get into more detail on building your own unique winter ambiance. Firstly, if you find that you don't have many digital displays to make an impact, consider an upgrade! Now is as good a time as any, as people anticipate discounts, offers, and to see something special in your store. You won't get a better time of the year for it, and if you can't afford it for this year's holidays, plan for next!
Pick a holiday theme and ensure it runs through all your displays. Visuals of gifts, snowfall, cozy indoors, Christmas decorations, are all good options. If fitting the occasion, you could even come up with some new and out-of-the-box ideas like establishing a summer theme indoors as the polar opposite. Try to weave the visuals and trademark colors of your business through all of the visual content you create to ensure it's cohesive and unique to your business.
While these pointers shine in most contexts, always listen to your audience first! Based on your familiarity with your audience, you can assume how they'll respond to the visuals you present to them as well as which visuals will resonate with them.
A time for discounts
Much like your Black Friday and Cyber Monday campaigns, now is a perfect opportunity to pull in more customers with special discounts and offers. However, unlike these two big days, your upcoming holiday offers will last a bit longer than a few days. That's why they can be more thought out and special.
Present offers, special gift boxes and value sets for each day counting down to Christmas and the New Year. Given that 2020 is the year of staying at home, you would be wise to link your physical campaigns to your online ones, as we'll discuss later. This year, many businesses migrated their marketing efforts to online. We wouldn't be surprised if you did the same by now. Encourage store visitors to interact with your displays and be rewarded for sharing a photo from your store on their social media.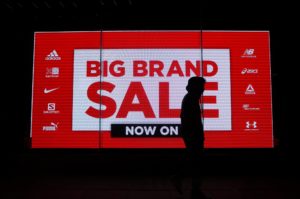 Last year, we talked about some out-of-the-box ideas for discounts. One of them was a discount based on the outdoor weather or temperature. So if it snows, or the temperature falls below a certain point, the cashier applies a 10% discount! Apart from being a fun idea to base an offer on, it can create a lasting memory for visitors as they tie your business with the idea of snowfall. All of the data on how these discounts work can be presented to your customers on storefront and indoor displays.
Integrate your holiday digital signage into your online presence
As we've already established, most businesses have refocused their efforts to online marketing. The greatest task at this time is integrating your digital signage and making it work with what you have online. Make sure to do your homework in that field! Ensure your online campaigns, mailing templates, and apps function well to recognize and direct those who responded to your digital signage. By getting them used to engaging with your digital signage, customers get used to it and are likely to respond even more in the future.
If this is your first time to dive deeper into using digital signage for holiday campaigns, don't be at all nervous. Building campaigns and presenting them to your audience is a breeze if you have the right digital signage software by your side. Here are some guidelines to finding the right one for you! 
The best tip is to take advantage of the free trials software providers offer! Our advice would be to start off with OnSign TV's 14-day trial, no credit card required!