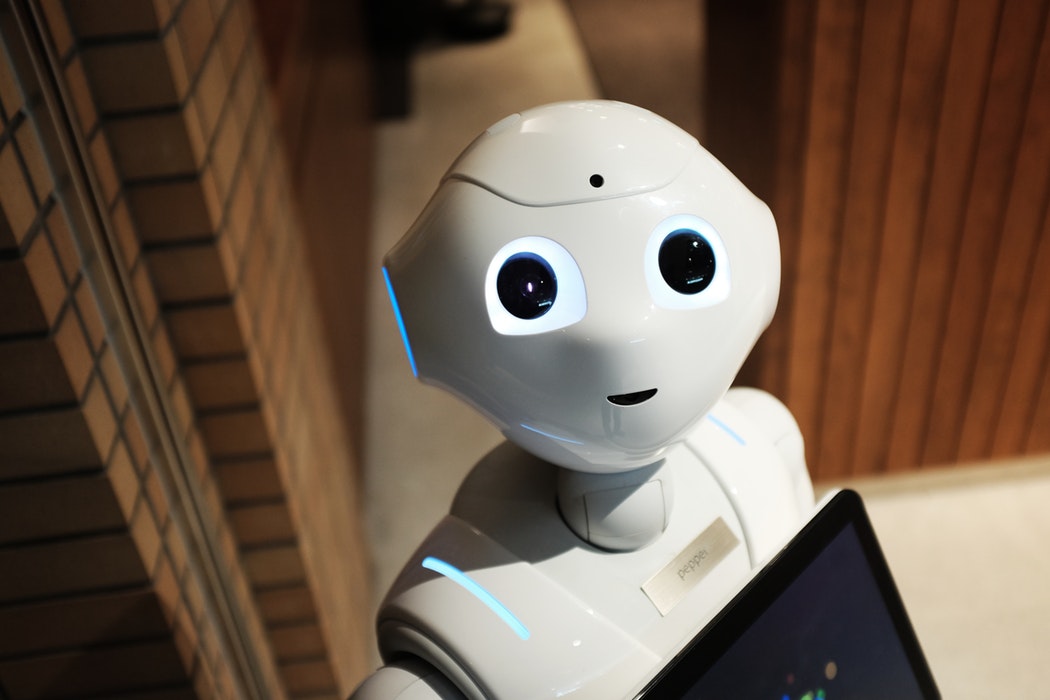 AI has made an impact on the way we live in more ways than one. For some time now, it has been infiltrating the digital signage world as well, changing it and offering new opportunities to its users. Today, we focus on those opportunities and see the most important facets of the union between digital signage and artificial intelligence.
Immediately, you arrive at the conclusion that AI would enhance digital signage by using all the information it has to work with in order to enhance the ways in which content is created and shown to the target audience. Digital signage is such a versatile tool, and the addition of AI expands that versatility and ensures its usage becomes as smooth as it can possibly be. Now, let's take a look at the ways in which AI has impacted the world of digital signage and which doors it opened.
Easier data collection
At its core and for the most part of its existence, digital signage has been used to display information. However, today it has evolved to the point where, with the help from AI, it can collect information, too. Using sophisticated digital signage technology with components such as facial recognition, retailers can have a clearer understanding of who their audience is. For better or for worse, because facial recognition comes with its fair share of privacy concerns. The acquired information can strongly impact business strategies or directions in which a company may go to accommodate their audience.
Additionally, digital signage can take the collected data and even use it in real-time! We'll discuss this in detail below.
A more personalized experience
As human beings, we are sentimental at heart. So much so in fact that something as lifeless and cold as AI or robots can provoke emotion in us. It is a strange concept, and research has even shown that people, despite knowing the nature of AI, still respond to it as if it were human. This is the reason why AI brings a new dimension to the personalized experience digital signage already offers.
In digital signage, the customer feels important if the technology in front of them treats them in a more personal fashion. AI learning allows digital signage to learn and interact with people in a way unique to every individual. Digital signage AI could recognize a customer and greet him or her. It can communicate what's on sale based on the individual purchasing history, and more.
A more interactive experience
While personalization is a fascinating component, when it comes to transactional purchasing, everyone appreciates efficiency. Interactive digital signage in a store is always an option. Customers can view available products, their characteristics and get more information faster without waiting for a free staff member. Some people might even prefer browsing without interruption.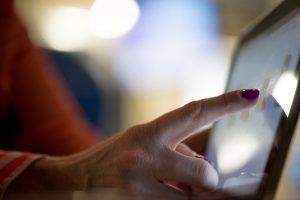 AI currently in development will bring the shopping experience to an even higher level. For instance, a customer will be able to bring one or several items to a nearby display to inspect price and characteristics. Digital signage might even allow to compare two products in the blink of an eye. This can truly bring many components of online shopping to the offline real world.
More relevant content
We've mentioned displaying special offers based on previous purchases. This aspect of AI can also come into play in generating content overall. Using the data collected, digital signage can display specific ads derived from analytics.
On a rainy day or in colder weather, certain products may be preferable to others. You have seen the umbrella vendors come out in real life. Similarly, weather information can automatically adjust signage content and potentially influence purchasing decisions. Ads could be shown on the basis of not only analytics but also time of day, weather, time of the week, year and so on.
Programmatic advertising present in digital signage
AI is much more than robotics and technology recognizing a customer's face. AI also plays a very important role in purchasing advertising space. It has been around online for quite some time in the area of displaying programmatic ads. It enables delivery of relevant content and makes real-time bidding more efficient.
Applying this concept to digital signage, appropriate ad placement can be accelerated. Retailers can participate in programmatic advertising, purchasing ad space on digital displays worldwide. The effectiveness of these ads would be similar to those online, as digital signage AI uses information about the customers to choose which ads to show to them. And, as we said, not only that but also show ads based on certain environmental conditions.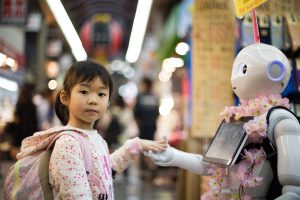 As AI develops further and merges with technology such as digital signage, the level of personalization will grow significantly. The question is only how far. Productivity will certainly rise as a result of the impact of AI. With digital signage already making the retail experience more comfortable for the consumer, AI will push this even further. The ease with which customers find the products and the speed with which they become aware of products suited for them will rise, too.
With this, we've seen that digital signage and artificial intelligence go together hand in hand. The digital signage market is expected to grow to $32.84 billion by 2023, and the AI market as a whole to $191 billion by 2024. They both have a bright future, with not only market growth but new developments coming out nearly daily. Certain aspects of the AI are already gradually becoming part of the digital signage world, and it is only a matter of time before they become the popularly accepted match.