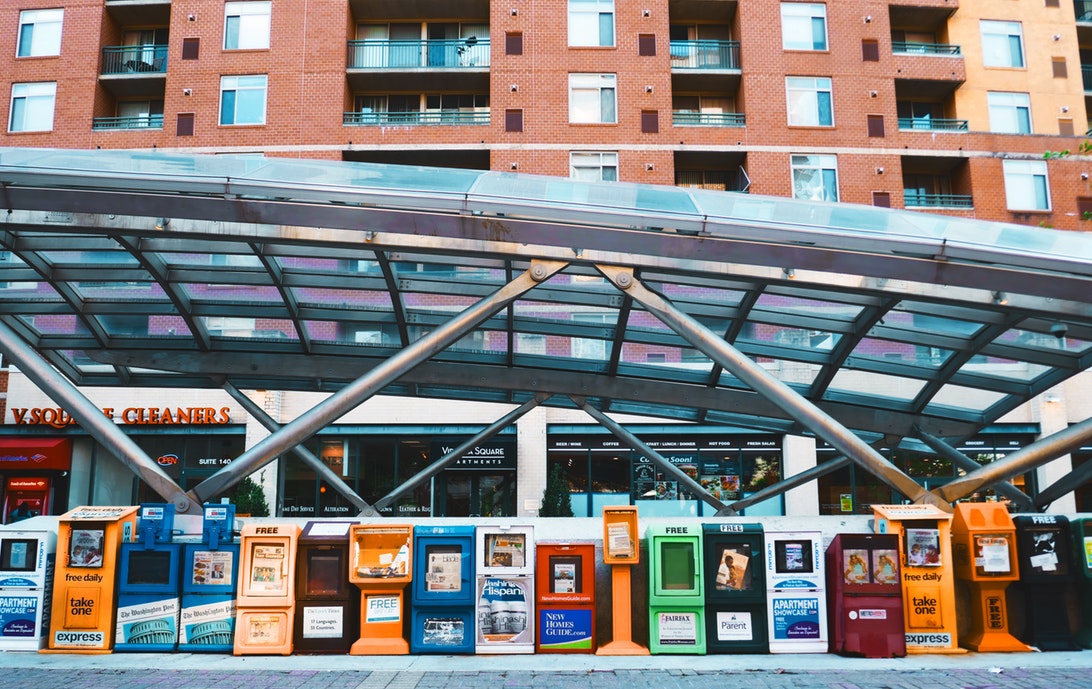 Yet another month, as well as a year, draws to an end. As usual, we have quite a bit to report at this time. For a start, billboards have experienced a renaissance and revealed themselves quite impactful on a certain social media platform. Furthermore, new technologies are here to deliver digital signage content in more engaging ways.
In the end, we mustn't forget that the year closes out! We'll take a quick look back, but also ahead into what 2019 has in store, along with some valuable links for you to prepare for it.
Billboards are social media material
Yet another proof that good content is the most important component of any ad campaign can be found on Instagram. According to a Nielsen study, one in four users of the platform has posted an outdoor ad to Instagram. This gives billboards a second life, showing that any ad, especially billboards, could expand its reach easily. This is relevant to anyone creating either traditional or digital signage of any kind, but especially billboards.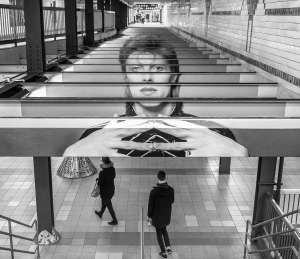 We have seen several great examples of how much of an impact an interesting ad campaign can have this year. In April, Spotify transformed the New York Broadway-Lafayette subway station into a David Bowie tribute, for the David Bowie Is exhibit at Brooklyn Museum. Spotify reported it reached over 50 million people on social media channels, without any sort of paid amplification.
Jetstar uses eye-tracking technology for digital signage
Partnering with JCDecaux and J. Walter Thompson, the Australian airline Jetstar has used eye tracking technology to collect valuable information on perception. Eye tracking reveals the exact area on an ad people look at and help serve a message based on their gaze. Quite literally, this technology registers the movement of the eyes, and showing information for the relevant content they were looking at.
Catriona Larritt, chief customer officer for Jetstar, is satisfied with how engaging and innovative their new campaign was. "Using eye tracking technology, passers-by were able to see aspirational destinations featured on the panels, and we were able to surprise and delight them by showing them a sale fare, or giving them a gift card encouraging them to book their next holiday with Jetstar."
Winners of OOH Media Plan Awards
This month, OAAA (Outdoor Advertising Association of America) presented awards to the most exceptional ad campaigns. The OOH Media Plan Awards program honors the best out of home media plans which successfully bring together media and creative strategies within an available budget.
The award for the 2018 OOH Media Plan of the Year went to Posterscope for FOX Sports. For the 2018 FIFA World Cup in Russia, Posterscope partnered with FOX Sports, engaged audiences across the world. The campaign included ads on printed bulletins, buses and transit shelters, featuring international superstars and teams. This campaign helped the FIFA World Cup to reach more than 6 million viewers in the US, a traditionally sober market for soccer, for the most-watched quarter finals (between Russia and Croatia) since 1990.
US Out of Home advertising up by 3.8% in Q3
We haven't reported on the growth of digital signage recently, primarily as it's on a constant steady climb. This is merely an update that, in fact, not much has changed. Out of Home advertising in the US is up by 3.8% in Q3 2018 as compared to the previous year. This accounts for $1.85 billion, based on figures released by the Outdoor Advertising Association of America (OAAA).
Be sure to check out the report by OAAA to learn more about the state of the industry. Among other details for the third quarter are the top ten revenue categories, top ten advertisers, and more. For further details on the global status of digital outdoor spending and outdoor spending overall, head over to bandt.com.au.
NYC meet and mingle event coming in January
The end of the year is hectic for all of us, yet the beginning even more so. If your schedule allows for one more entry, here's a quick heads-up for the Digital Signage Federation Meet and Mingle event. It takes place on January 15th, 2019 in New York City. At this time, you can join the DSF for this happy hour networking event, allowing you to meet more people in the industry. Registration for this event is free yet required. Go to the official Digital Signage Federation website where you can register and learn more about this event.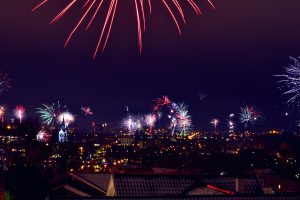 It's time to say goodbye to 2018 as this is the last article we publish this year, and to say hello to 2019. Once the current year is wrapped up and analysed, we will bring you more news and reports about interesting events and statistics achieved in the digital signage industry in 2018.
In the meantime, you may want to warm up for the upcoming year and take as many advantages as you can. One of your preparation tools can be our last week's article focusing on the events coming up in 2019. Spanning from the largest events in the DOOH world to smaller conventions, you can find plenty of useful information. That's it for this article, and 2018. See you next year!