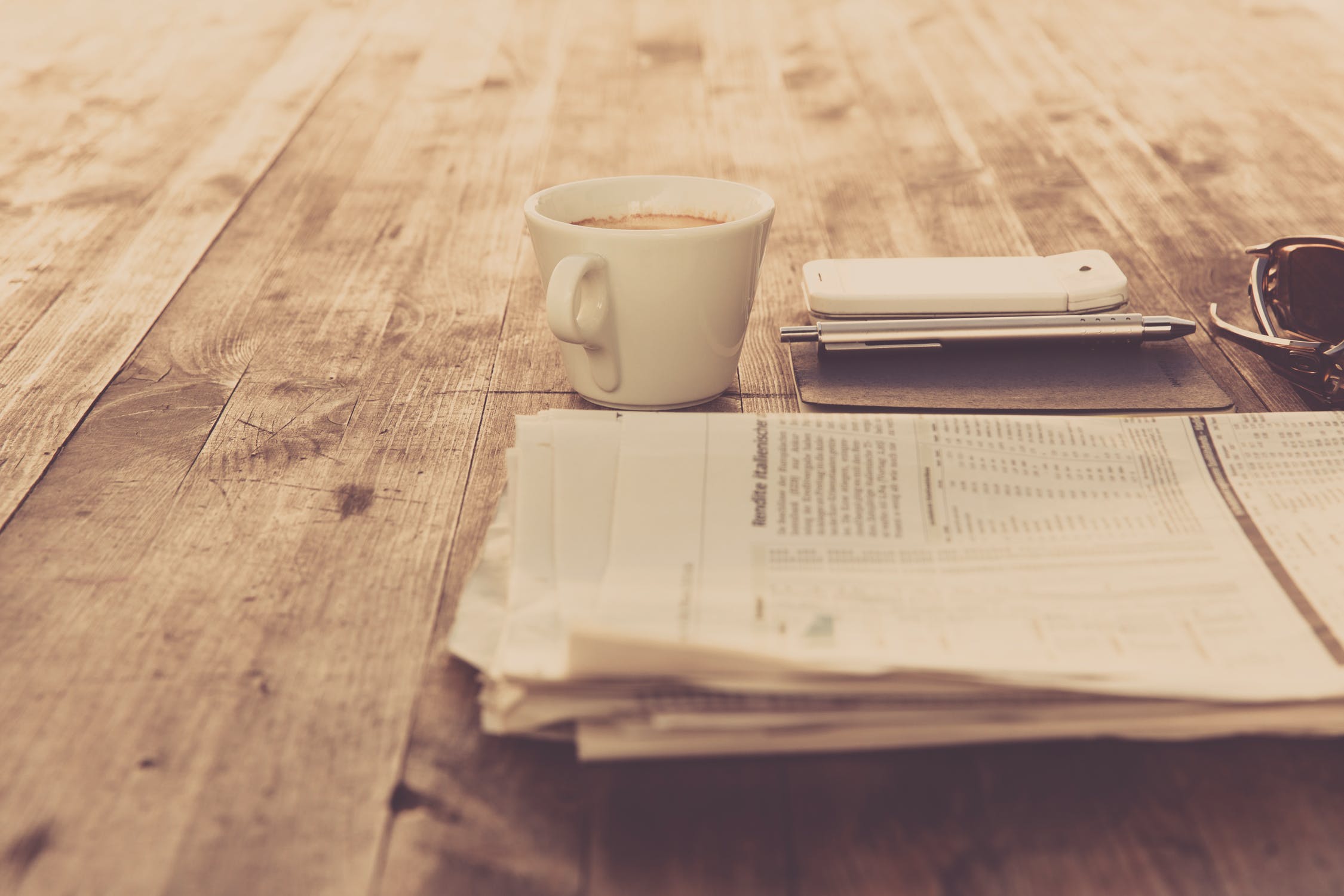 E-commerce companies show an increased interest in offline advertising and the powerful features digital signage has to offer. Digital signage is almost becoming a piece of art as we could recently observe with the jaw-dropping digital signage tech developments at Charlotte Douglas Airport (CLT) in North Carolina.
To top it off, you'll even see digital signage flowing into the realm of public toilets in the best possible way. That, and more news await, so let's get started!
Online giant invests into offline distribution
Alibaba, the multinational e-commerce, retail, AI, technology and internet conglomerate of Jack Ma is making a hefty investment into offline distribution. $2.23 billion went into investing in Focus Media, a massive OOH advertising company with digital signage in subways, streets and elevators across China, Hong Kong and Singapore. According to its own reports, the company reaches 200 million middle-class consumers in mainland China alone.
Alibaba's goal for this investment is to unite the features of online shopping with the in-person customer experience. For example, a consumer can order a product from the ad he sees in public by scanning the depictured QR code. You might think that QR codes aren't exactly the main attraction to the average consumer, but this is actually not the case in China. To get an idea of the commercial use of QR codes, check out the details about this investment.
2,000 square feet airport video wall makes jaws drop
North Carolina's Charlotte Douglas Airport (CLT) recently impressed with its new 2,000 square feet feature making every traveller pause in awe. This digital signage ensemble provides astonishing visual data through several massive fine-pitch LED video walls. These data visuals are the focal point of the amazing public art piece called Interconnected, created by the LA data artist Refik Anadol.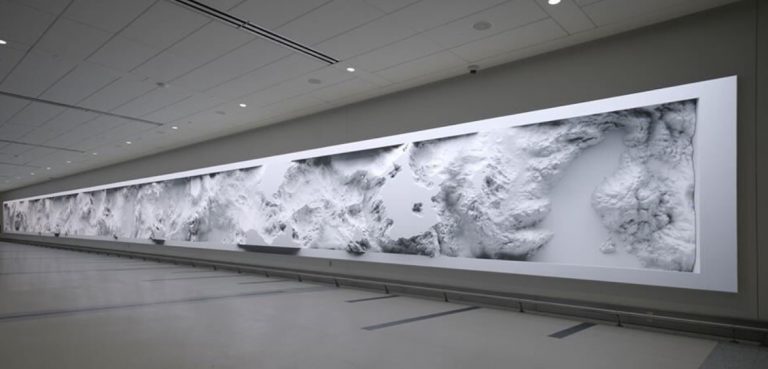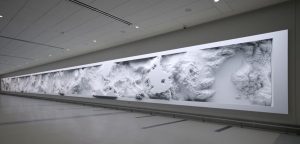 Various sources provide these abstract visuals. Air-traffic tracking software, flight information, baggage handling systems, parking and ground shuttle transportation are all pouring into the visualized data setup. Through such a feature, human interaction is minimal, as data steadily flows into this colossal video wall.
Australia's leading OOH operator invests into street furniture
Meanwhile in Australia. Ooh Media, the leading operator of OOH in Australia and New Zealand, recently confirmed the acquisition of street furniture business Adshel. The $570 million investment will lead to higher resources and reduction in outsourcing costs for the company. Ooh Media expects to complete the deal before the end of this year. Approval from the ACCC (Australian Competition and Consumer Commission) is still outstanding.
The acquisition of Adshel will be funded from a combination of new debt and equity capital. Ooh Media is eyeing to gain $329.9 million from equity raising, at a price of $4.60 per new share. For details on this acquisition including the status of Adshel and more investment numbers look here!
A quick guide to help you sell easier
We always talk about digital signage and how to polish it to perfection. Now, we take a step back and establish how you can easier obtain clients to provide those services to. Selling in any industry follows general guidelines, but varies slightly depending on the industry. For outdoor advertising, Tom Pilotti provided a short yet compelling article on the subject.
"It's easier to sell aspirin than vitamins," he says, implying that providing solutions to acute problems is the path to sales success. It all boils down to asking the right questions and forming an offer based on the answers you get. Take a look a this fresh, quick read and upgrade your sales game! The read focuses on OOH overall, but applying these methods to digital signage is even easier.
Public toilet and digital kiosk upgrade pushes San Francisco into the future!
An interesting discussion has recently arisen in the city where the mainstream tech of tomorrow is launched first: San Francisco. Populated by Parisian style green-gold public toilets and kiosks, the city could soon be upgraded to fit the theme of the future.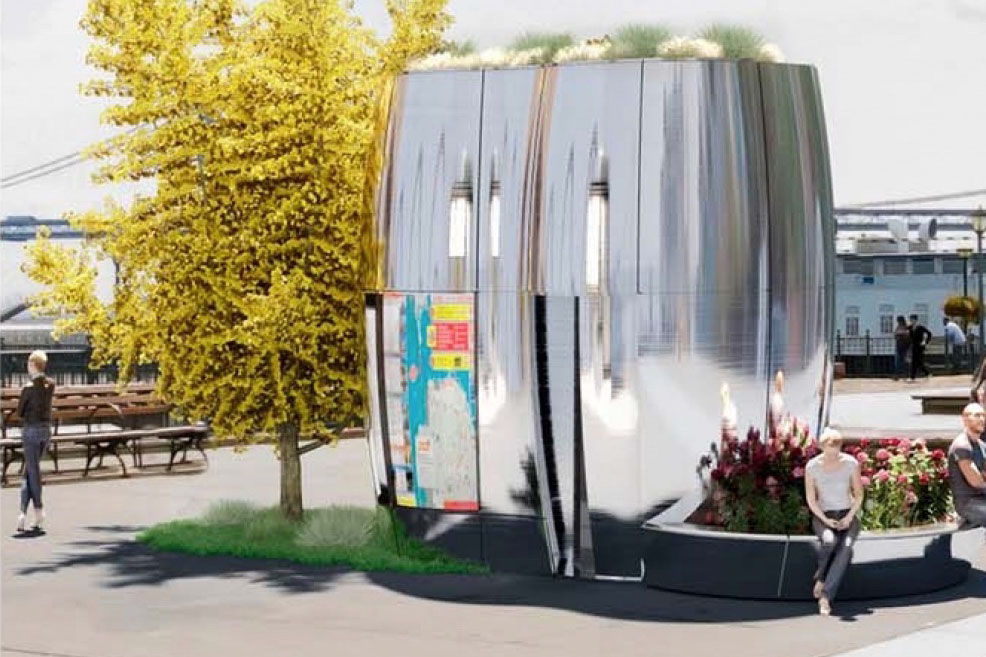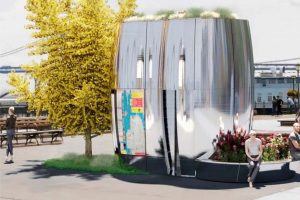 The proposal for a sleek new design included an upgrade of two dozen public toilets and over a hundred kiosks. This proposal by the city's Department of Public Works' received a very positive response. The design for the futuristic appearance of the public toilets went well, but the digital kiosks were partly under question.
Further development of the kiosks was suggested before proceeding with deployment. An adjustment of design, including the shape and the reflective nature are matters for discussion. The proposed design of kiosk was triangular. However, the round shaped design seems to fit better as it's already been in use for some time. Thus a significant push-back on much of the commission occured.
JCDecaux, a multi-national outdoor advertising corporation, vouched to maintain the toilets and the kiosks. Furthermore, they agreed to it in exchange for a share of ad revenue generated from these structures. JCDecaux and SmithGroupJJR, a San Francisco-based engineering firm, said they would together address all concerns and provide an updated proposal on August 15th.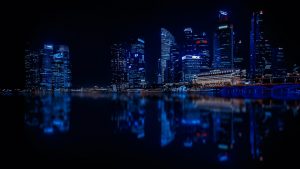 Some interesting advancements in the recent weeks, from a digital display at an airport to digital displays for the public toilet! If that doesn't say futuristic, we're not sure what does!
All joking aside, it's great to see the industry advancing strongly yet again. Also we can see this in many quarterly reports which don't even need excessive discussion. They all show the same positive result!