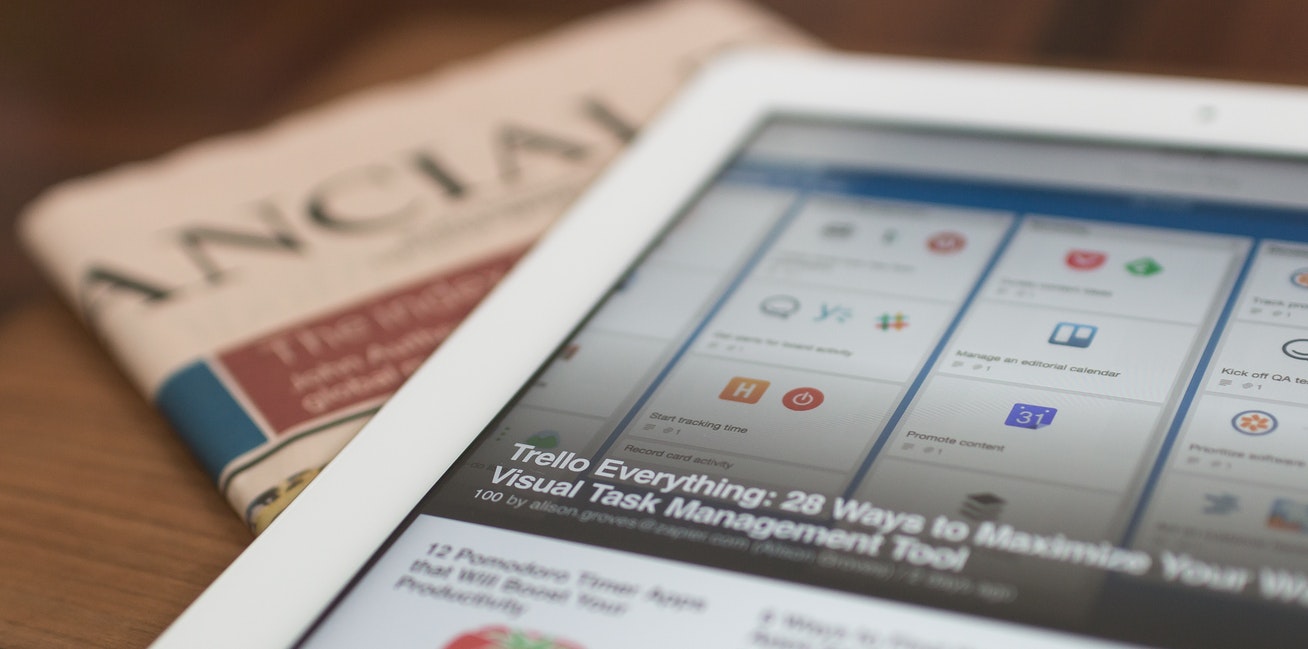 The industry of digital out-of-home advertising has been stirred significantly in the recent months with new trends and projections. This month, we have even more data on how it's changing.
Programmatic remains one of the buzzwords of the industry. It hasn't fully risen to the top yet, but it's getting there as companies like Global prepare for continuing investments in its potential. If it's not in programmatic itself, companies like The Financial Times invest more in out-of-home ads. Additionally, we also have the subject of street furniture which, much like programmatic, hasn't fully matured just yet but we see it develop and become more popular each month. This month, we take a look at the United Arab Emirates! More on this later. First, let's begin!
Radio firm Global to rival out-of-home giants
Quite the talk of the industry recently, the British radio firm Global continues its spending on out-of-home advertising. Global started their "shopping spree" with acquiring two major out-of-home companies, Primesight and Outdoor Plus. Furthermore, Exterion Media will be next on their list. It operates in United Kingdom, France, Ireland, the Netherlands and Spain.
Exterion Media fits in well with Global's plans to extend the resources in the out-of-home industry. Global previously suggested that DOOH will become an important part of its business. It aims to increase the number of digital sites owned. This acquisition will put it close competition with JCDecaux.
Programmatic keeps rising outdoors
The growing presence and success of digital billboards shows growing traction. Add programmatic to the mix, and brands will include digital billboards as a big major part to their marketing strategies.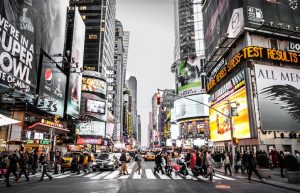 "Programmatic is the way that digital should be bought and sold, and outdoor media is going digital at a rapid rate around the world." said Dan Larden, partnerships director at Infectious Media, an international programmatic agency. Similarly, one truth to this statement stands in the aforementioned investments by radio broadcaster Global. We shall see if they can successfully replicate the success they had with their DAX audio platform in outdoor advertising. All in all, these types of investments certainly confirm that programmatic is growing. It's undoubtedly the next big thing in the field of outdoor advertising.   
The Financial Times maintains Facebook ad boycott
The Financial Times, the leading international, daily, business and economy newspaper is maintaining its Facebook advertising boycott. Their new campaign "Don't decide until you subscribe," is spending on digital out-of-home advertising, LinkedIn, Twitter, podcasts and audio advertising, but not Facebook. It casts more light on the status of digital signage, as it becomes a very valid alternative to other forms of advertising. The Financial Times turned to it, and is doing quite well as they keep maintaining their boycott from one of the largest advertisers in the world.
Regarding the campaign "Don't decide until you subscribe,"If you're familiar with the publication, the title will make sense. It targets readers who know what they'll miss out on if they won't subscribe, as opposed to advertising to an audience unfamiliar with the publication.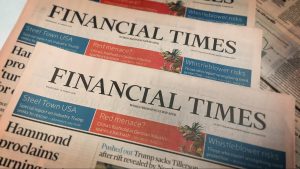 The Financial Times was among the publishers who said they'd cut off ad spending on Facebook. The reason behind this is Facebook's decision to include publisher's promoted posts within political and issue-related ads. Publishers opposed the policy on grounds that it was threatening to blur the line between journalism and political advocacy.
The company maintains the boycott as they claim to know where their audience is, and that's where they're going.
Street furniture comes to United Arab Emirates
We've written about street furniture in the past, and how it's becoming a common sight. Another nugget of news arrives on this subject as JCDecaux collaborates with the Abu Dhabi Department of Urban Planning and Municipalities (DPM). This collaboration will focus on research and development to enhance residents' quality of life. By applying innovative technology to design sustainable smart furniture, the urban landscape is supposed to improve.
"Disruptive technologies are changing the way we live in cities. French companies in the UAE, such as JCDecaux, with their numerous innovative solutions are ready for the task," says the French Ambassador to the UAE, Ludovic Pouille.
Nominations to the DSF board of directors are now open
For our final piece of news, the Digital Signage Federation (DSF) is now accepting nominations for a two-year board of directors term, starting January 1st, 2019 and ending December 30th, 2021. DSF is committed to being an open organization "directed by members, for members." Nominations close on November 1st, 2018. All specifications and requirements of the candidates are listed on the official DSF website.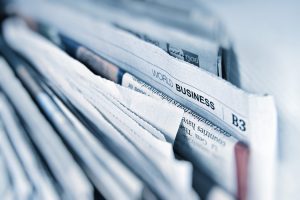 And those were some of the recent news in the realm of digital signage! For more, be sure to check out our previous monthly news, referencing some of the most important events of the DOOH world coming up this month. Granted, we've already passed half of October, but there are still some events to attend. And if you can't attend, you will be able to see what you've missed in one of our next pieces!