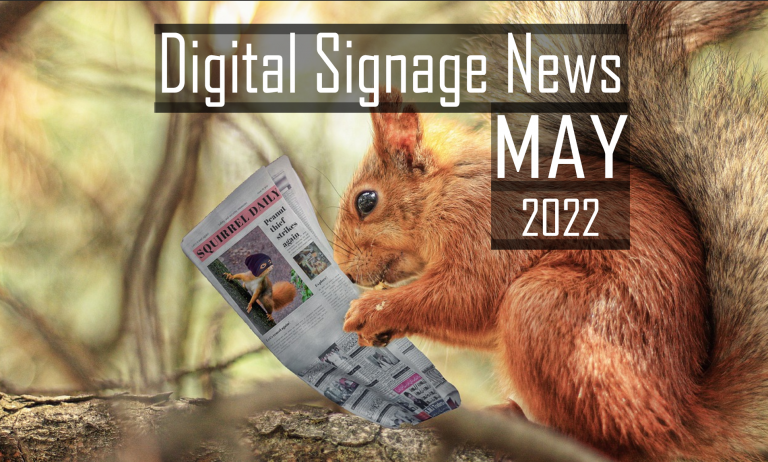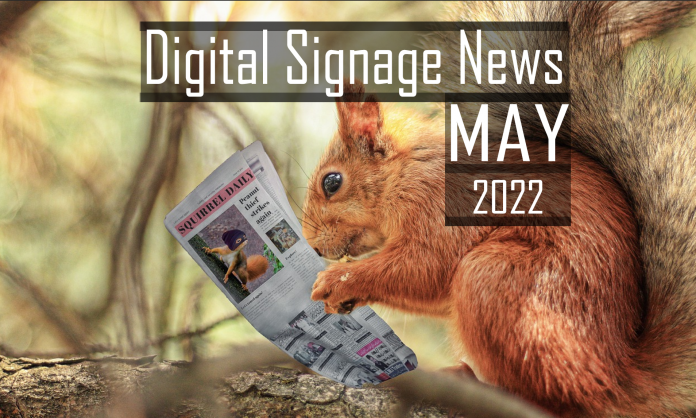 In recent news, May brought important insights. An eye-opening study showed the real value of  Out-of-Home advertising for advertising value. Another study revealed the power of Out-of-Home advertising to online activation. Of course, we also saw intriguing technological marvels, as we do every month, and an exciting new feature for digital signage content creators! Lastly, we have good news regarding future exhibitions and larger public events as they head toward pre-pandemic levels.
Curved video walls used in movie production
Digital display technology has spread into pretty much every industry in the world. While it's mainly used in outdoor advertising, TV and film sets constitute a major use case as well. A virtual film production set in Vancouver used 3,300 LED cabinets to form a massive 80-foot curved wall. The purpose of this digital giant is to bring more realistic scene backgrounds onto the film set.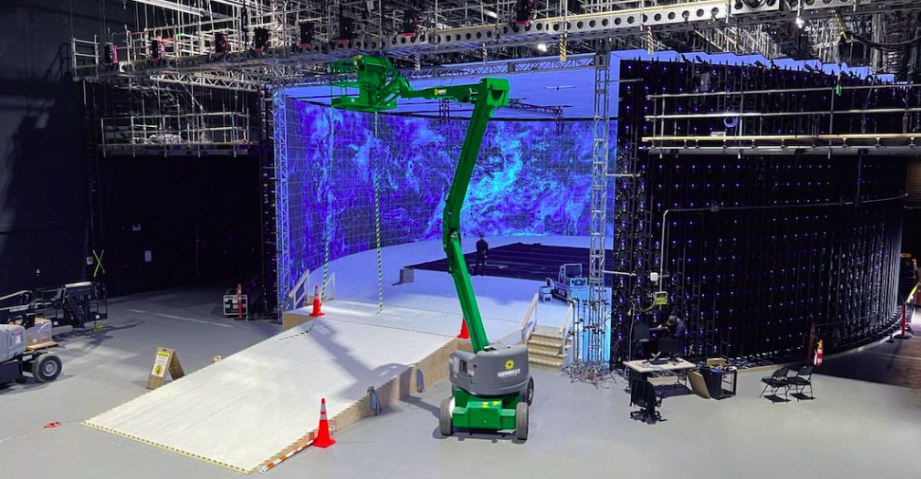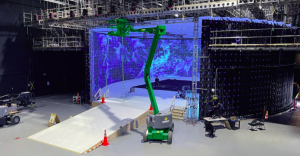 This allows the background scenes to be shot separately and afterwards be filmed again in the studio. These types of setups are bound to become more popular as they eliminate the need to send out a complete crew on the field, cutting back significant costs and time. They effectively replace green screens, which can be difficult for actors and cinematographers to make realistic.
Public events headed to pre-pandemic levels
In the past two years, even the slightest move upward was anticipated as a recovery, only to be followed by another lockdown or a different COVID-related obstacle. This year, the recovery appears to be genuine. 
For example, SID (Society for Information Display) had an event in Silicon Valley called Display Week 2022. Harit Doshi, SID's Conventions Chair said that "exhibitors and attendees have traveled from across the world to participate." He also added that "Display Week 2022 is back to pre-pandemic level participation."
ISE 2022 (Integrated Systems Europe) had a total of 43,691 registered attendees from 151 countries. Comparing this to 2019 (81,268 registered visitors) and 2020 (51,582 registered visitors), it is clear the event is not back to pre-pandemic levels, yet. Do keep in mind that these numbers are still impressive given that this is a public exhibition we're talking about. ISE is returning in January 2023 when it's likely the numbers will be even greater.
Speaking of forecasts, InfoComm is forecasting 20,000 attendees in June, with 525 exhibitors. These numbers would almost reach pre-pandemic levels.
An eye-opening study of Out-of-Home
A recent study released by OAAA (Out-of-Home Advertising Association of America) researched consumer reactions to a variety of ad formats, looking to measure the value of Out-of-Home in terms of engagement. The test audience consisted of 1,500 consumers, ages 16-64, conducted in March. The study concluded that Out-of-Home advertising is generally in the same range with other media such as television, display ads, and radio.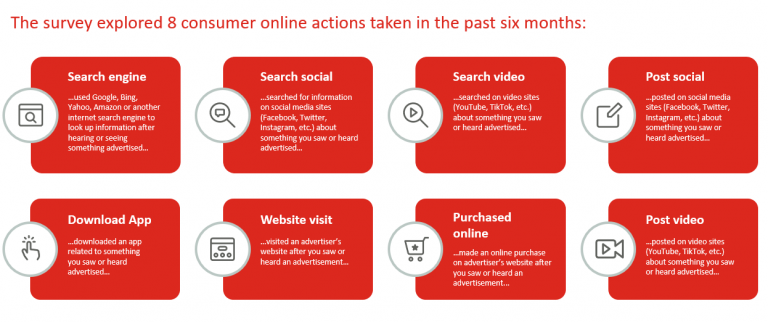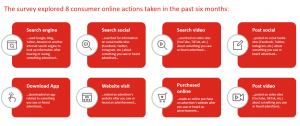 However, the clear reason Out-of-Home is a frontrunner is that it's less costly than other media. This means that you get more for your dollar by investing in Out-of-Home as opposed to other media. Still, despite the clear value of Out-of-Home in this context, Out-of-Home attracts only 4.1% of all media spending, based on Magna's research. As Out-of-Home continues to prove itself study after study, this number is sure to change in the future.
Out-of-Home drives significant online activation
Another valuable research from OAAA this month showed the value of Out-of-Home in online activation. The research by OAAA and Comscore examined online actions of consumers following their exposure to ads. The results showed Out-of-Home to be more efficient in generating results than other media formats. According to the research, OOH generated activations of 18-41% among consumers who viewed outdoor ads within 6 months. 
41% used a search engine 

33% visited a website 

21% posted on social media 

20% made an online purchase

19% downloaded an app.
Another perspective that's important to take into account is the comfort of the observer of advertising. Even this parameter is in favor of Out-of-Home:
78% finds ads annoying when they interrupt their experience 

68% frequently skip online ads due to digital device burnout 

43% are actively trying to spend less time on digital devices
This information is important for OOH-focused businesses but also business owners who use digital signage and consider selling ad space. The data from these studies will be a valuable asset when presenting an offer for selling ad space, as well as making deals and being aware of just how valuable and powerful your digital signage can be.
Enhance digital signage with the audio loop!
This month on OnSign TV, we rolled out a big feature quite useful for digital signage users, depending on their environment. The audio loop feature provides an additional audio track, played separately from the main content. This means your regular content which plays regularly can continue playing as you deploy specific audio alongside it. 
The audio loop is most useful for special announcements, daily deals, or even building your own radio station with a mix of music and advertisements of your business. Read more about the audio loop and check out our Expert Tips video for an in-depth view on how to set it up!