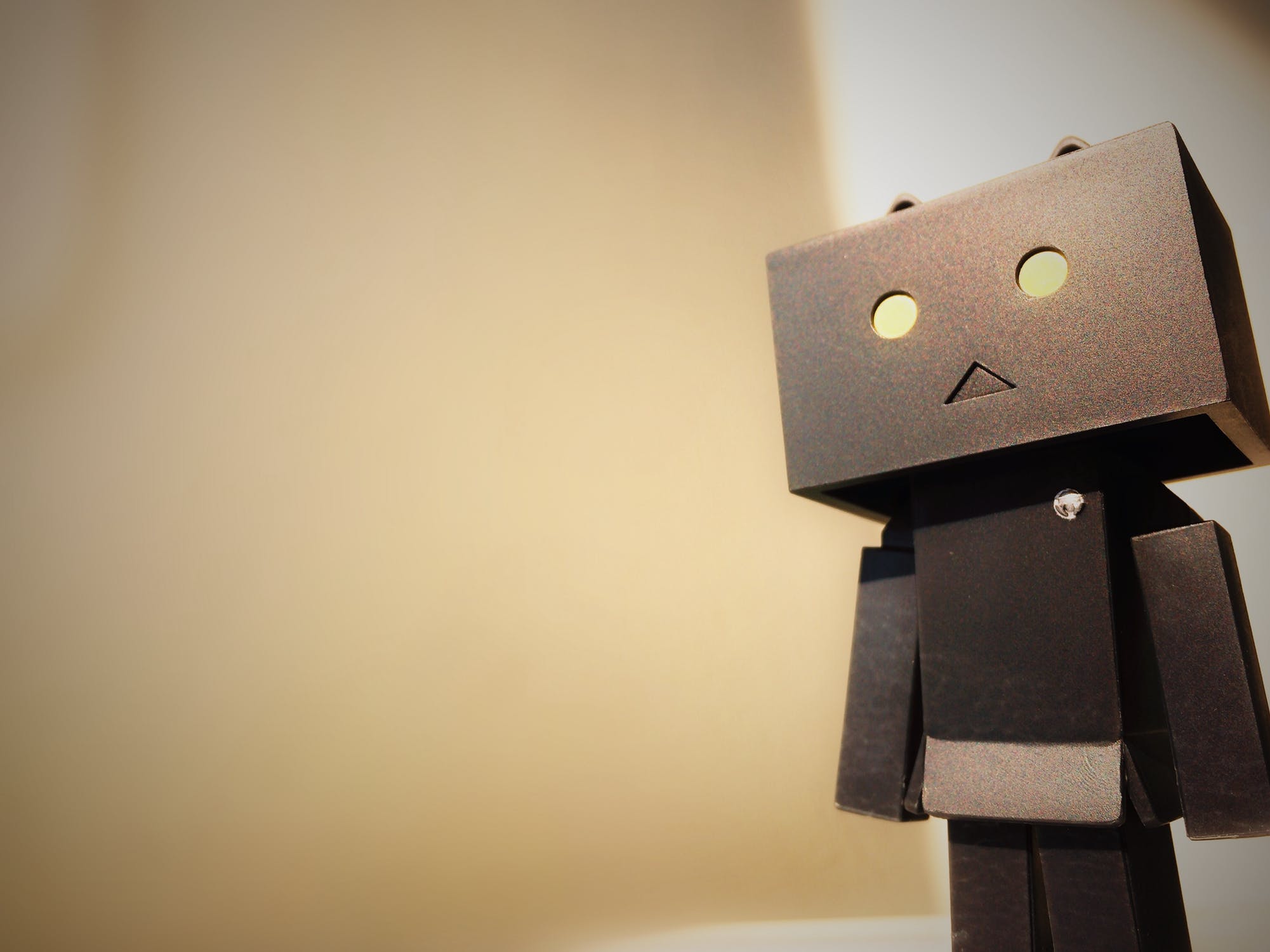 The recent talk of the town are tech-giant Google's plans to venture into digital Out Of Home advertising. Now, whether this is simply because digital signage and OOH ads are the logical next step from online advertising, or if Google has something specific in mind, we can't say for sure.
With a company as big as Google, anything is possible and they hardly have to worry about a particular move being a hit or miss. Google+ or Google Glass famously failed, but Google overall stayed strong. Next to them, the idea expanding the advertising field is really quite realistic.
We've already talked a bit about Google's presence in the physical world of advertising in our latest digital signage news, now let's get into the details of why and also what we might expect in the future.
Recognition of Out Of Home industry
Google's presence has grown in the world of Out Of Home advertising. But Google isn't the only one chipping big money in. In 2017, some of the top spenders on Out Of Home advertising included companies like McDonald's, Apple, Amazon, Coca Cola and plenty of other names you will recognize. There is no hidden agenda or underlying secret as to why this is.
Simply put, the OOH industry has proved its worth over the recent years. Especially with billboards evolving to their digital form, it is no wonder how outdoor advertising is so effective! Digital billboards provide a new outlet for creativity, and also more freedom with amount of content shown, among other things. It is also blatantly obvious that companies with creative digital campaigns do get all the glory. Spotify based one of their campaigns around a David Bowie exhibit, and the response on social media was overwhelmingly positive.
Thus, it is not surprising that OOH is so strongly recognized, not just by Google but other giants as well, regardless of their home turf being online in the digital world.
Google's targeted ads might appear on billboards near you
Google is gradually stepping outside of our computer and mobile displays into the physical world. And rumor has it that they're doing so with some grand plans. One such plan might involve showing you a specific advertisement you will like on a nearby billboard you can see. This would be achieved through a combination of several different factors. For a start, your online presence, web browsing and such, and of course, your location.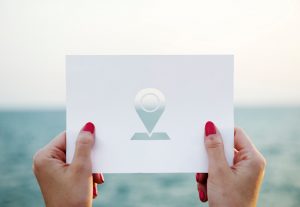 Although such a concept sounds eery and chilling, it is hardly surprising when you think about it. Of course, displaying a specifically tailored ad to one individual on a billboard would be highly inefficient. Just imagine how often and quickly they would need to change. Instead, advertising would be displayed to a specific group of people. It's still similar to online ads shown based on browsing behavior, except here they're on a billboard.
With ideas like this in mind, Google certainly poses a threat to advertising companies once technology of this kind reaches its peak stage of development. It can't be long with digital Out Of Home advertising growing as fast as it is.
Will Google become a big player in OOH?  
Given the amount of data they have, Google simply needs to decide whether this is in their future or not. And if they indeed decide that, they can just go forward. If yes, it is very viable, and even anticipated. A German newsweekly, WirtshaftsWoche reported the plans to introduce an advertising product for the Out Of Home industry. Allegedly they've been talking to German officials about it. However, Google denied this report, but ad experts find that such a response would be a logical one if they indeed were planning on releasing such a product.
Google has tested a programmatic ad buying platform for OOH ads in the past, which shows they didn't just decide to take steps in this direction out of the blue. Their spending in OOH, as we've seen alongside other larger companies, is quite substantial. However, it's one thing to increase ad spending, and a completely different thing to try to become a major player in the industry. If it is the case, they have one advantage with the amount of rich data they have to aid their targeted advertising. They might sell digital billboard ads in a similar way they sell online ads.
Whether or not they'll remain a user of digital billboards or become a provider remains to be seen. Time will tell, and from the looks of it, we might not have to wait too long to find out.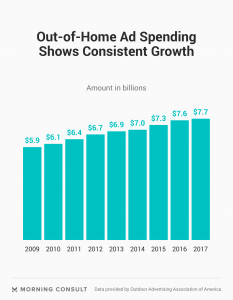 With Google denying any claims planning on releasing a major product to the OOH advertising world, and experts saying such a denial would be logical, we can only wait and watch what happens. The industry is anticipating and preparing for the impact should it turn out to be the case.
As we can see, the OOH industry is still moving forward each year. This is reason enough to have some of the bigger players drawn to it. However, if a giant like Google indeed is aiming to make a splash, it will certainly make big waves and significantly shape the world of advertising yet again.