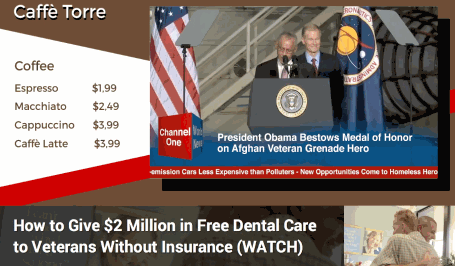 Adding Live TV or any other video into your digital signage is easy!
Ever since the first digital signage display was hung on a wall, there has been the desire to not only show regular messages, but to actually mix custom content with other video sources; and live TV has always been the prominent subject to come to mind.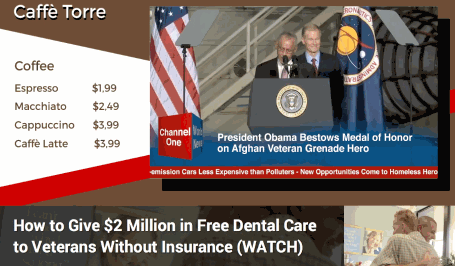 For sure, there are many ways to do it, but to be honest, all  we have seen so far is in one way or another cumbersome, not cheap and in many cases not reliable.
Understanding this underlying desire, the OnSign TV team has been looking around and testing any new hardware which showed up in the market that would support an HDMI input video source. As always, we searched for a solution that would be reliable, affordable and suitable for professional operation.
Ultimately, OnSign TV is proud to announce we framed the Live TV into your Signage! All you need is a compatible player (see list of compatible players below), and the OnSign TV platform. Use the OnSign TV HDMI-in App and present any HDMI video source either in full-screen or within a specific region.
OnSign TV HDMI-in compatible players:
IAdea XMP-6400

– iAdea barely needs an intro, as they are the leaders for Android Professional Digital Signage Players. The XMP-6400 is a powerful, robust and reliable player suitable for any environment.

 

Zidoo X9 –

The Zidoo X9 is powered by MStar MSO9180 Chipset. The player features two high gain WiFi antennas and a high quality aluminum housing. We have extensively tested the X9 ensuring it would match our reliability-performance expectation.

Zidoo X8 and X9s - Like the previous model, Zidoo is keeping the great work and these are amazing options! Now powered by the Realtek 1295, they come with 8Gb and 16Gb of storage respectively. The X9s offers two WiFi antennas and also and external SATA interface.

 

Tronsmart Pavo M9

– The M9 is equally powered by a MStar Chipset MSO9180, hence it offers features very similar to the Zidoo X9. The built quality is good and on par to what we have seen before coming from Tronsmart. Comparing to the Zidoo, the only downside may be the plastic case, but nothing that would compromise its reliability on the field.

 

Android Realtek 1195

– Although Realtek is a relative newcomer powering Android players, the truth is this is a strong semi-conductor company that has been around for decades. We can find multiple manufacturers in China shipping boxes that clearly come from the same reference design. They all feature the same nice aluminum case with 2 WiFi antennas. Bottom line, It is an affordable solution and it works great.

 

MeLE RT1195

– MeLE is the top manufacturer for Realtek Android players. We have extensively tested the player and we are quite happy with both performance and reliability. Offering a metallic casing, we are sure this player can meet any professional operation requirement.

 

Geniatech ATV 1810 –

Geniatech has been around for quite a while, and probably was one of the first manufactures to launch an Android player featuring a video HDMI-input. Compared to others, this is a more affordable yet not as robust solution, clearly targeting the less demanding home market. Still, the hardware performed well and we ensured through long testing that OnSign TV would run smooth on this player.

Samsung SSSP 2 and SSSP 3

– The "Samsung Smart Signage Platform", or SSSP for short, is a flexible and powerful solution. Samsung is the world leader in screen manufacturing , so you can be sure you are getting an outstanding product. To make this offer even better, you can have your SSSP directly managed by OnSign TV. This even includes the ability to mix the HDMI-in video source within your signage content.