We've been very busy in the last few months, adding quite a few features requested by a lot of our customers and in the next few days I'll be showcasing them here at Inside OnSign TV!
The first new feature – and also the most requested – we've added was HTML5 Widgets!
One of the best things about making them in HTML5 is you get to preview all of them right in your browser. Those previews are live, and represent what they will look like in your device. You can even resize the preview window to see how a widget will behave when used in a different size or proportion.
Currently we have over a dozen widgets available, from RSS News Widgets, Date/Time Widgets and Weather Forecast Widgets, with more coming in the next weeks, so let's have a look at them!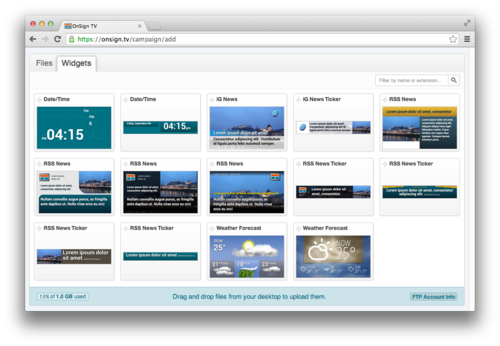 For instance, take a look at of our Forecast Widgets. After dropping it into a timeline you can customize the language, choose whether to display temperature in Fahrenheit or Celsius and specify precisely where in the world you would like to know the forecast.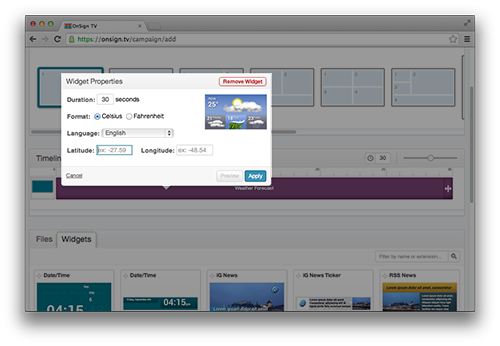 Our forecast data is provided by Forecast IO which aggregates weather data from various sources to provide a very accurate forecast.
Be sure to check out our fullscreen and horizontal Date/Time Widget that look slick and modern, with 5 color schemes available: Black, Sandstone, Olive, Teal, and – my personal favorite – Coral.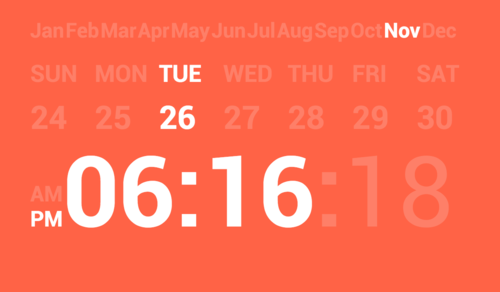 For those who wish to display the news we have several RSS news widgets, from those that you can use on tiny little bars, to fullscreen ones that will really showcase the beautiful images some RSS feeds provide.
By the way: if you would like to request a particular widget kind, drop us a note at our support email.
Thanks for all the users who beta-tested this feature: your input is invaluable to us!
Eduardo Felipe,
Project Manager.
OnSign TV