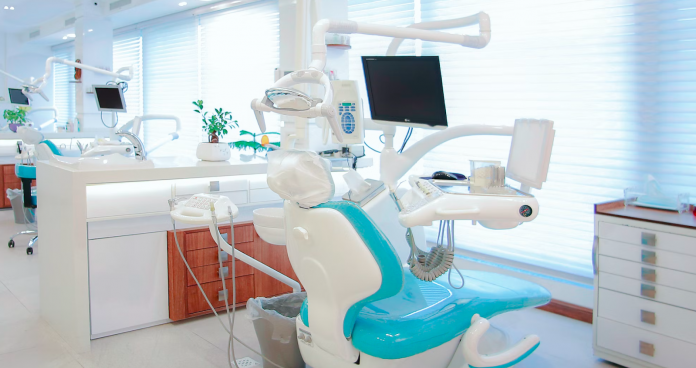 By using digital signage in a doctor's office, you can reduce anxiety, educate patients, and create a more pleasant and welcoming environment for them. Generally speaking, the waiting room at a doctor's office is the main opportunity to use digital signage to achieve these goals. Even though this might feel restrictive, with digital signage software in play, you'd be surprised at how much you can achieve by implementing a digital signage strategy!
Educate patients
When it comes to health, there is always something new to learn! The sheer quantity of information you can provide for this purpose is endless. For a start, display information about common health conditions your clientele should know about. A dentist's office, for example, could show health conditions which commonly occur when not brushing teeth regularly. Similarly, provide information on preventing common conditions, including recommended daily practices. 
Inspire healthy habits
Healthy lifestyle habits are important in all health aspects. For skincare, for instance, provide daily or weekly habits to maintain healthy glowing skin. Answer commonly asked questions. How much exposure to sunlight provides enough vitamin D? How much water should we drink on a daily basis? Include small as well as life-changing habits your patients should know about. If you run out of ideas, you can easily find these questions online and build an impressive and interesting list.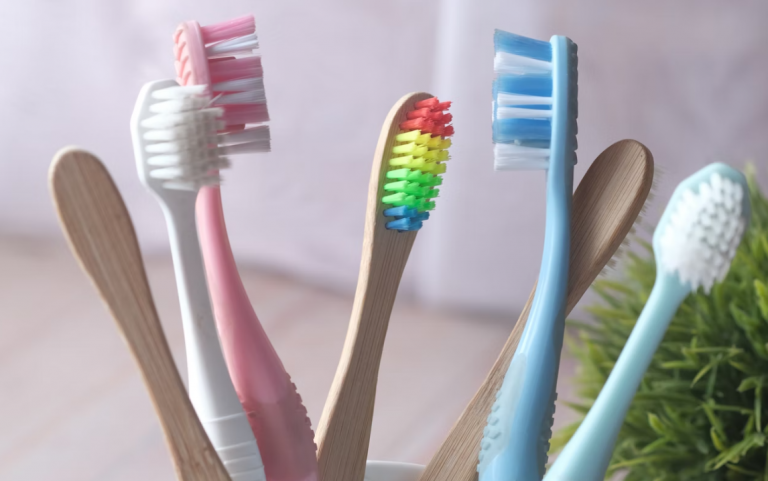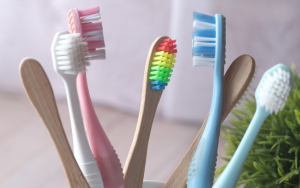 Display the latest research and news
True professionals never stop learning and are always in tune with what is happening in their industry. With that in mind, digital signage is the ideal place to share this information to not only inform patients on the latest research, but to show that you are up to date with the latest information. 
A great way to use digital signage in a doctor's office is to display the latest health news and updates relevant to common treatments your patients are interested in. This can include information on new treatments, medical research, note-worthy statistics, and especially public health alerts.
Patient testimonials
For most, pricing is not the most important element of healthcare. Of course, without going into the current state of this controversial topic, we can safely say that patients want to be certain the medical professional they choose is deserving of their trust.
Patient testimonials play a vital role in this context. As you work with patients, collect their feedback, their recovery progress, and their success stories. Then share this information in a neatly packaged format through your digital signage. In the waiting room, this sort of content can alleviate stress and anticipation. In the storefront, it can play a vital role in convincing potential patients to place their trust in you.
Promote healthcare services
When it comes to promoting your services to existing patients, it pays to give it some thought. It's a simple matter to list all your services and loop them for everyone to see. Meanwhile, consider services your existing patients will actually act on as soon as they see them. 
Invite patients to schedule regular checkups in advance for preventive purposes. Or offer a discount if they refer a family member or a friend.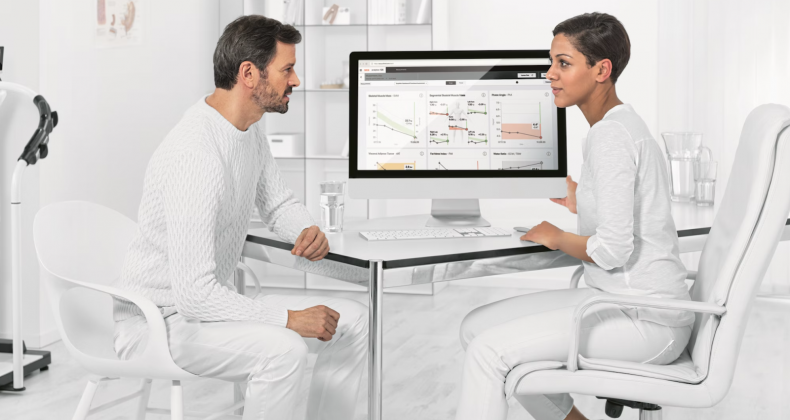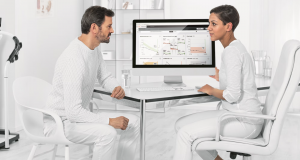 Apart from promoting them, use this opportunity to explain what the procedure involves, how much it costs, what the recovery period is, as well as the anticipated results. This way, the patient already has a significant portion of information before the consultation even begins.
Relax and distract
The waiting room at the doctor's office is often a place riddled with stress and anxiety. A bit of entertainment can go a long way in calming the nerves of your patients. You can take this as seriously as you deem necessary. Perhaps your patients appreciate relaxing content such as calming music, imagery, or even mental exercises. Of course, sometimes a simple distraction does the trick. Play cartoons for children, fun facts for adults, or include documentaries and information they'll find of interest.
In the end, the nature of your content and the way it's delivered depends entirely on the audience you're serving. It also has much to do with the way the service is provided. Some doctors are more procedural and data-driven, while others offer a more therapeutic atmosphere. 
Digital signage can adapt to any ambiance you're looking to set up, so you can be as flexible as you like when it comes to deploying content. With digital signage software like OnSign TV, you can section your screen however you wish, build templates, deploy various apps, set up live content feeds, show news, and so much more! Give it a test run with our free trial.
Cover image by Benyamin Bohlouli.