It's that time of the year again! Discounts, season specials, and gifts, to name only a few things that make it unique. The customer base is expecting much, and in many ways this time of the year is a competition on who can make the most enticing offer. Digital signage can help with making that offer not only sound good but look good, too! Holiday digital signage can even help you create a winter wonderland, in case we don't get much snow this holiday season from the outside. Take a look at what else digital signage can help you with this year.
1. Put up atmospheric holiday decorations
Digital signage as a tool was designed to deliver a message through visual impact. Of course, besides this powerful use, it can serve as something else, a glorified Christmas ornament for instance! Indeed, you can dedicate some of your digital displays solely to the purpose of bringing the holiday spirit indoors. 
Start off with light decorations in the corner of your usual display content. Something simple. Or take it a step further and display snowfall, a cozy fire, or a wholesome compilation of stunning ornaments. Earlier we explained where to find quality video content for free to use in your content. Anyone in your store, be it a customer or an employee, will surely enjoy this way of utilizing your holiday digital signage!
2. Incorporate holiday digital signage into your campaigns
This is an important time of the year. Likely you already created special offers, promotions, deals, social media posts, or even complex campaigns which take the customer on a multi-fold journey. Whichever the case may be, consider how digital signage and the facilities of dedicated software can enhance your holiday campaigns further. Display specials and discounts with a visual which impresses anyone who sees it. Put holiday cheers and greetings in your storefront to draw people inside.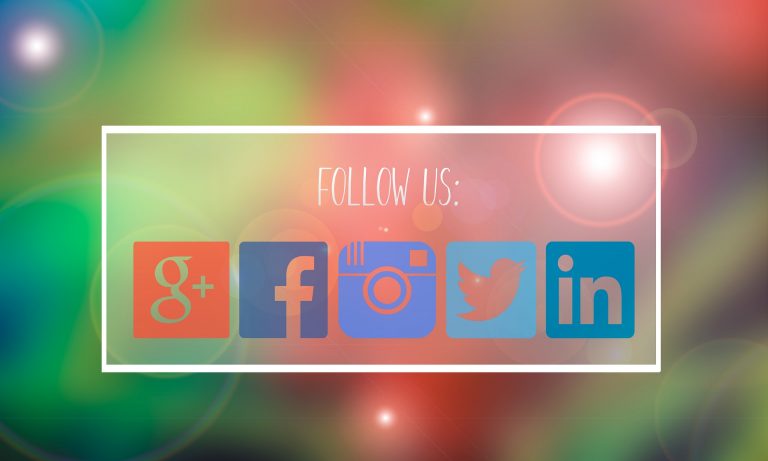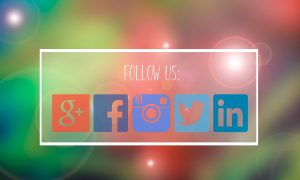 If your business plans for the holidays include exciting social media campaigns, connect them to your displays. Have a user interact with your display which then leads them to a discount if they create a social media post with your hashtag. This action could then trigger special content on the display in front of the user.
3. Help customers find their way
Once the holidays hit, stores go through a bit of an indoor change. This doesn't always involve decorations, but also moving products around, bringing in new merchandise, publishing new sales deals, and pushing extra offers to the forefront. While it's a great idea to do something special at this time, you don't want to confuse your regular customers.
Use digital displays to provide clear information on what's new, perhaps which spending amount to cross to unlock specific perks, or any other workflow within the store that has changed. This is particularly useful for bigger objects like department stores which might go through structural changes during the holidays. This information will also be of use to employees!
4. Deploy a holiday social media wall
While we're on the topic of social media, digital signage software can help you automatically deploy user-generated content. Better yet, you can build a social media wall which is specific to holiday-related content. 
With apps like Taggbox or Walls.io, you can make exquisite use of social content created by you as well as your social media audience. This type of content fits into the decorative category of your digital signage and surely is the most engaging within this field. Remember, user-generated content is genuine and more engaging precisely because it is created by the impressions of actual people. As such, it holds more weight than the content you create yourself. 
5. Feature the perfect gift
What has your business to offer that a current customer could give as a gift for the holidays? When it comes to any gift, the packaging can make all the difference. With that said, to convince someone that your special offer is an appropriate gift, you need to present it that way! 
Highlight the best possible gift a customer might get for their someone special in a creative video, picture, or even a simple animated digital signage app you can make in seconds. Be it a gift card for a meal on the menu, or a 30% discount on new winter tires, presenting your special offer as a gift idea will not only present the thoughtful offer to a potential buyer, but also inspire them to gift ideas for someone else.
6. Give interactivity a go
The holiday season is the time of the year where spending is at its peak. Consumers are looking for that perfect gift and discounts, as we pointed out. As special deals are anticipated during big events throughout the year, such as Black Friday and Christmas, businesses should not let this opportunity go to waste.
Consumers are open to trying new things and engage in new exciting campaigns they might see outdoors. Because of this holiday motivation, they are surely more likely to respond to interactive digital signage. Firstly, there is a factor of interactivity which is already engaging on its own. But combined with a cute animation for the holiday season, the consumer is that much more likely to engage. If you waited for the perfect time to try out interactivity, this is your sign!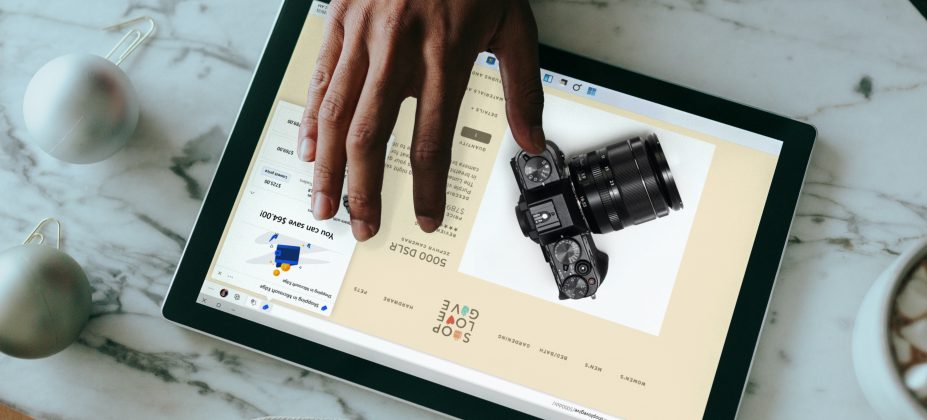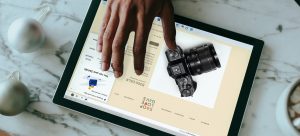 Digital signage software brings all of these features in reach for your own business. You would do well to take advantage of them because this is the ideal time of the year for heightened customer engagement. Check out OnSign TV and get started with creating and publishing quality holiday content as soon as possible!
Lastly, here is one last note for you, whether you're just starting to use digital signage or are simply going through this article to spark ideas. Be sure to track the analytics and see how well your content is doing throughout the holiday period. You can use this information to continually adjust the content, as well as have a clear overview at the end of the season to see how well it did. This information will make you that much more ready for next year!