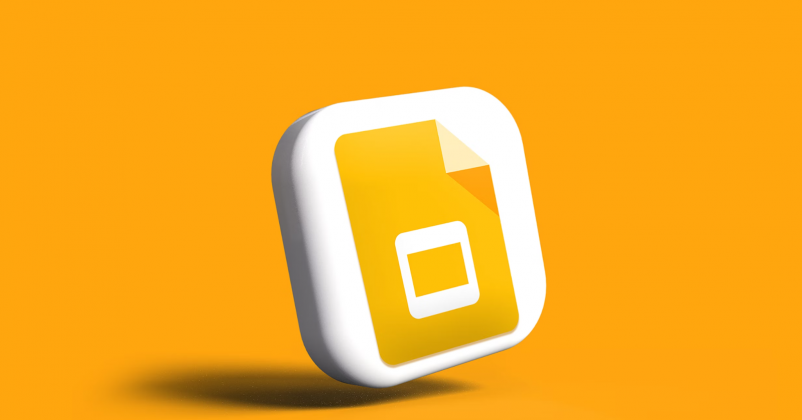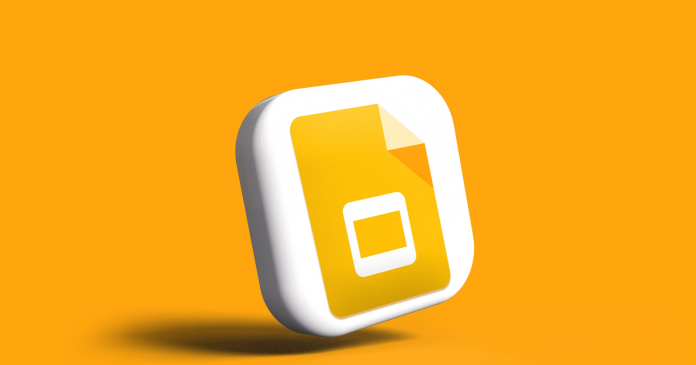 Google Slides is a powerful tool to use if you want to present a slideshow of visuals, no matter the context, and in this case that context is your digital signage! Thankfully, Google Docs is offered as a free part of the web-based Google Docs Editors suite offered by Google. This makes it accessible by anyone entirely for free or already included in their professional Google subscription. The best part of Google Slides is how versatile it is and that it can connect to other Google services, such as Google Docs and Sheets, which we all work on day in and out.
Most digital signage software providers have a way of connecting to Google Slides. With OnSign TV, you will find Google Slides under the Third Party tab in the Apps library of your web account. To connect to your slideshow, all you need is to paste the link to your Google Slides. Make sure your Slides are set to public! Private Slides can't be shown on your screen.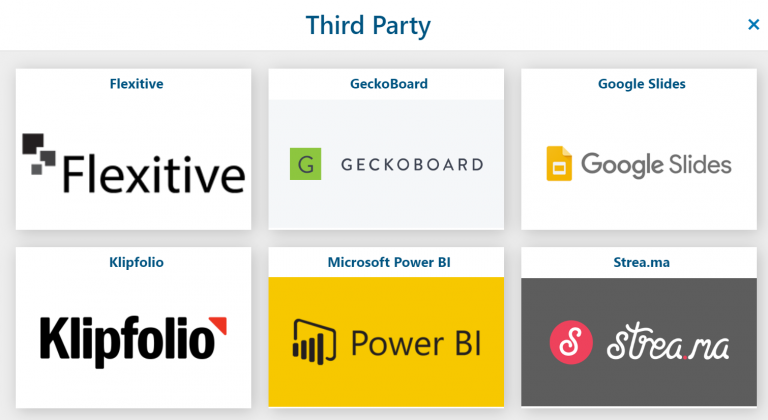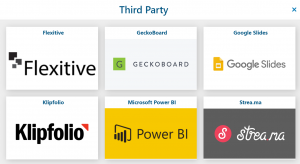 Google Slides are an excellent option to use when you want to build a slideshow you can use on multiple fronts. Use them at an event, on your website, as well as your digital signage!
Feature the business and its employees
Google Slides offers a great way to show information about what goes on behind the scenes of your business. Build an engaging slideshow that talks about your business, how it started out, and what its motivation for success is. Furthermore, focus on each of your employees and showcase their role in the business, accompanied by a fun personal photo. This type of content will be useful in any context where you want to build a stronger connection with the viewer. In a digital signage context, it's perfect for waiting areas or checkout lines: places where customers have a bit of time to spare.
The benefit Google Slides offers here is the versatility and application of the slideshow outside of digital signage. Meanwhile, if you're looking for a solution specifically for digital signage to highlight information about employees, simply use the OnSign TV Employee apps. 
Testimonials and feedback
Testimonials are a powerful way to give potential customers an insight into the product or service they consider buying. They can be as simple or as complex as you want them to be. The greatest challenge is usually collecting them. With digital signage, interactive campaigns offer an easy on-the-spot way. Then there is also all the feedback you collect online!
The more data you have, the more you can do with it. Consider asking for more in-depth feedback, as well as a bit of personal information such as the name of the person, or even a photo. Once you have this data, use it to create an impressive slideshow on Google Slides which you can incorporate in your digital signage.
Build graphs and stats for many uses 
A powerful asset of Google Slides is its ability to integrate with Google Sheets. This allows you to generate visually impactful charts and graphs which you can further on deploy on your digital screens. As you update the information in your Google Sheet, the graph on the slide will update itself. This is the exact same way OnSign TV's Data Feeds work, by loading data from a Google Sheet and presenting it automatically based on preset parameters.
Graphs and charts are particularly useful internally. For a start, use them to highlight growth, individual successes, or anything else of value which is measured in the business. There are external uses as well! For example, results from any type of vote-based feedback can be neatly represented in the form of a graph or a chart. In case you offer customers the option to provide individual feedback for the employee who served them, highlight the vote ranking for top employees at the end of each month.
Get templates online
Google Slides is a popular tool allowing you to build truly breath-taking slideshows. Anything elaborate of course generally takes a lot of time as well as brainstorming input to build, in particular the perfect easy on the eyes slideshow. Fortunately, with its popularity comes plenty of help. There are many templates you can use to build top notch slideshows in minutes! 


Slidesgo, for example, offer various templates across many fields. They offer a premium plan with unlimited downloads. For free, unregistered users get 2 downloads per month, while registered users get 10. Slides Gala is another example, offering a variety of free options. Don't forget that you can also use Google's own Template Gallery for free. It can be tricky finding the template suiting your needs best, but they can act as a starting point from which you can adjust and tweak as you wish, without starting from scratch, staring down a blank canvas.
Cover image by Rubaitul Azad.