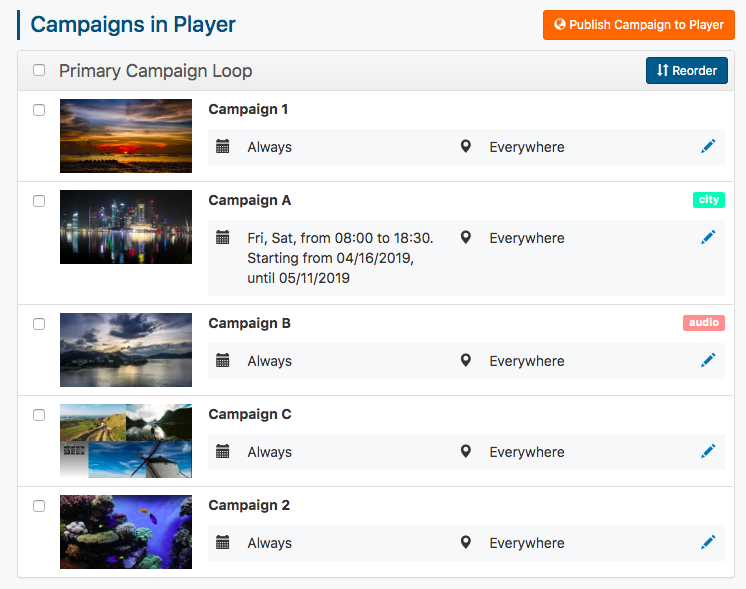 We are happy to announce campaign reordering: a feature long requested by our users. It allows you to precisely determine the order by which your campaigns will be played back by the OnSign TV Player.
How does this work? When a player receives a campaign list it will play them in the specified order, the same order you see at OnSign TV. If a specific rule blocks a campaign from playing, then the next campaign in order will be played.
In order to use this feature, you have to click on "Reorder Campaigns".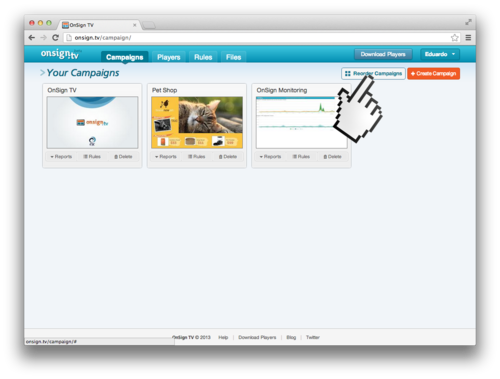 Then just drag your campaigns around to fit your desired order.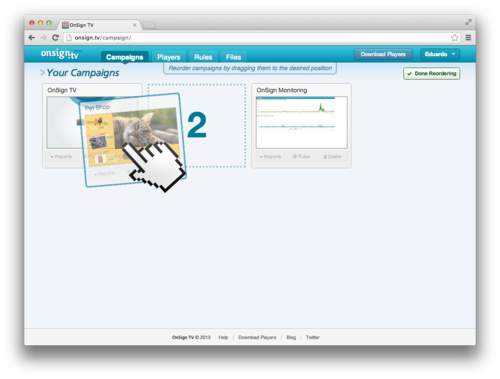 When done, just click on "Done Reordering".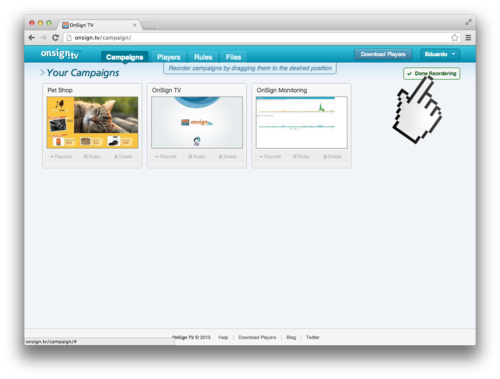 That's it!
Note that, when you reorder your campaigns, all affected players will receive the new campaign list, but your media files will not be re-downloaded.
Let us know what you think of this feature and if you have any suggestions for the service we will be happy to hear them! Just reply to this email and we'll swiftly answer any question.
Dimitri Prado
CEO & Founder.
OnSign TV