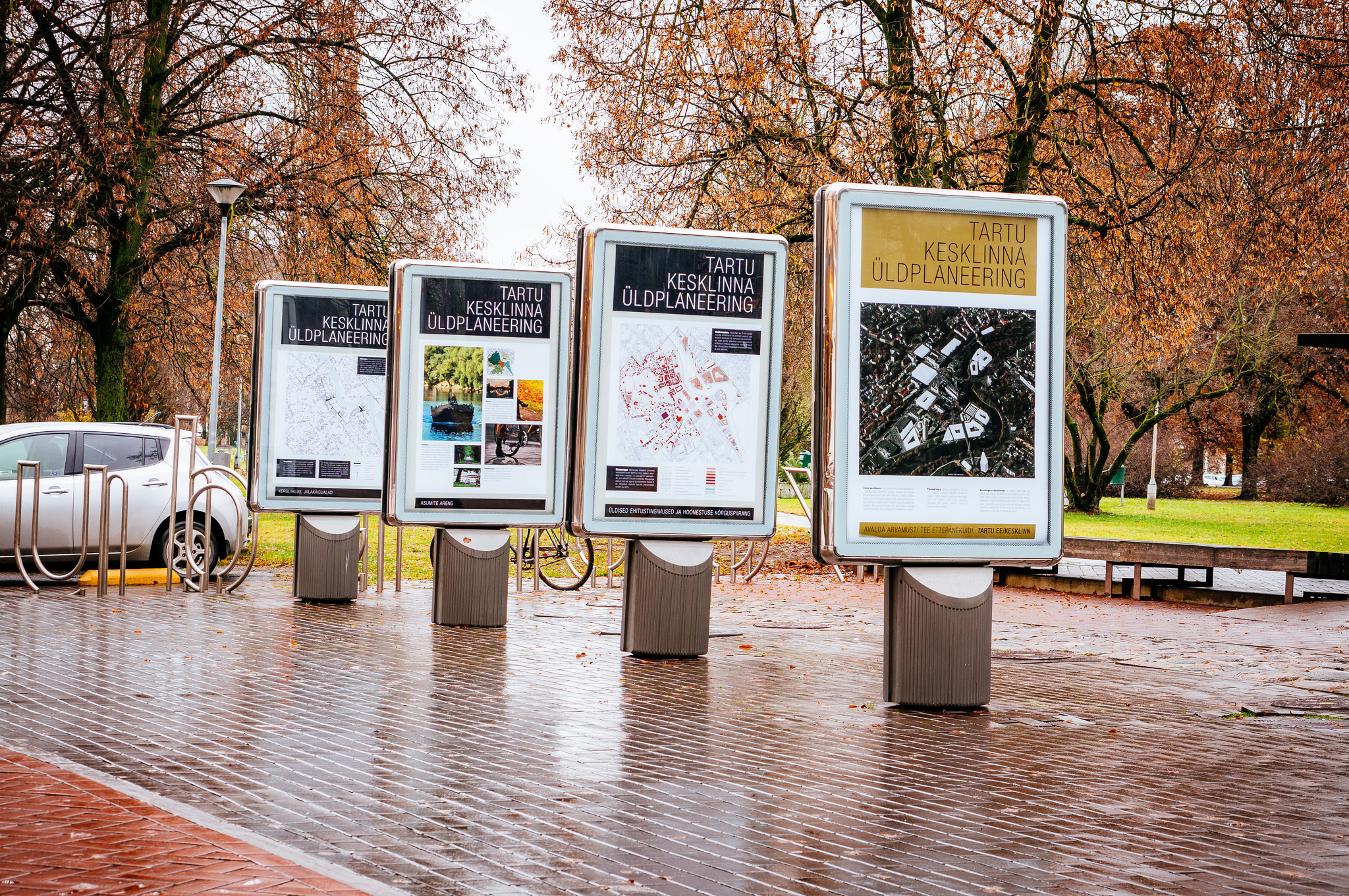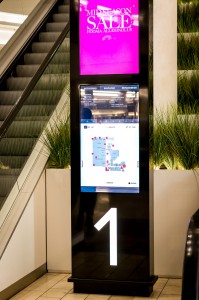 Digital signage is a rapidly growing segment, offering a great deal of opportunities for those who want to have a piece of this cake.
Rather than acting by impulse, it is fundamental to do your homework: a plan, so you know which path you want your business to follow, and what it will achieve.
This series of articles offers you background information to aspects you should consider before departing on this adventure. It provides answers to fundamental aspects about making digital signage your business.
Primarily, we will focus on important questions you might not have thought about when testing the waters and first starting out.
What is your business model?
The first question to every new business you think about should always be about the model. A business model provides a stable foundation to form the structure of your business for the future.
Business models may seem like a complicated and fancy concept, but really, it is nothing else than the answer to the question on how you are going to make money with your undertaking. At the very least, it's about how do you create something that can sustain itself in the long run. Else, it is a hobby you spend money on, not a business.
There are various "shades" of business models in any business, but for now, let's divide this endless sea into three parts.
The first business model: Advertisement
Some business owners often search for good old-fashioned advertising. They don't have the time (or money) to invest in an entirely new system to simply post advertisements, and fliers may not do the trick. This is where your digital provision comes in.
Note: These displays are not digital, but represent outdoor signage.
Sell advertising space, using your digital signage as a platform.
In this scenario, you do not sell any equipment or software: everything stays in your possession. You're essentially only selling content management, which means your income comes from recurring payments.
Location is the key for this business model to work. Nobody will spend money on a location which doesn't get a lot of traffic, and thus, attention from the target audience. Finding and acquiring the right location truly depends on the environment you're in. It is also of key importance to adapt to the environment and truly figure out what fits best when it comes to choosing the right hardware and software. This is a topic we later discuss in another article. For now, let's focus on the next business model.
The second business model: Selling equipment
Unlike in the first case, some business owners wish to have full control of their advertising, or any other use they may have for a digital signage network. In this scenario, you are selling all the necessary equipment: software and/or hardware, but you are not doing any management of the content.
You may also choose to provide consulting and installation within this model. With software, this is self-evident because a service for consulting is expected: if for nothing else, at least for information on how to begin using the software.
It is important to mention that strictly following this business model does not offer a recurring income: all of your income is from one-time purchases of equipment. Nowadays, software and an increasing number of applications often come with licences for a specific period of time. If your clients are satisfied, your income will be recurring from licensing fees.
You can also make a secondary regular income from planned maintenance cycles. Consulting offers you possibilities for additional income; however, if your main focus is equipment, the income from consulting is less predictable.
The third business model: Managing equipment and content
The third model presents a mixture between the previous two. In this scenario you are providing your clients with the necessary equipment, and you are managing it entirely for them.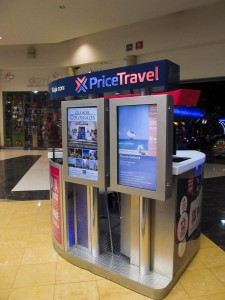 This business model targets clients who do not want to spend time on handling the information displayed on their digital network. It is slightly trickier than the first two for several reasons. You mainly are providing a lot more than information on a loop. Also, clients typically require a complex structure, demanding specific information to be delivered at specific times and locations. Essentially, it means you will have to adapt to the clients' needs and be aware of their demands and how to fulfil them; unlike the first model where your offer was mostly fixed.
In the second model, you were selling hardware and/or software to the client, another fixed offer. You are most likely going to do this within the third model as well; that is, if the client doesn't have the necessary hardware or software. If they do, you are only doing the content managing. Equipment is typically a one-time purchase until an upgrade happens, but the content-management side of this model provides you with a recurring income.
The demands vary from client to client, but there are certain trends which are dominant in certain industries. With such a rapid growth, every year which passes is filled with unique digital signage events and trends. Here are top digital signage stories of 2015 which just might show you additional potential you haven't yet seen in this business!
Business models and industries
Of all, the third model takes the prize as the most complex one. It is the flexibility and knowledge required which makes it particularly demanding. The first two models mainly provide the client with a fixed offer, whilst the third one is a lot more fickle.
In order to fully provide your clients with the services they require, you will need to be flexible and possess a certain level of knowledge about a specific industry. If you visit the sites digital signage providers, you will see an array of industries listed. This doesn't only cover equipment solutions, but may also go deeper into the requirements of the industry in question.
To work within a specific industry, you must know it
Some industries demand schedule or shift templates, specific applications such as traffic, or perhaps a solution which is focused on providing entertainment. This is what makes digital signage more than just a screen. I would advise to master one industry at a time. It is a major error to attempt and handle all of them at once.
Specialize in one industry at a time, and once it's covered and you have a stable offer to present to your clients, move on to the next industry in line.
There is a handful of industries which can make great use of a digital signage network. Small and medium businesses are the most uncommon users of digital signage because their uses vary depending on the business in question. Advertising, entertainment and internal management are most common applications, and your service model should be able to provide a good offer for them.
Public transportation, places of worship, restaurants, schools, campuses and retail: all these industries have unique requirements and will demand a solution fitting for them. This means establishing an offer for only one industry in attempts of accommodating all clients will probably result in very few and at worst dissatisfied customers.
Model variations
The three models we mentioned are a general guideline, and as mentioned, the grey areas between them are noticeable. For example, if we focus on the second model for a moment, aside from selling the equipment, renting it out may also be an option.
Business owners who wish to experiment or perhaps do not want to spend a lot of money on equipment, would benefit from rentals. A small regular expense is easier to oversee in the beginning than a big one time expense which needs time to amortize. Having the option to upgrade when new models enter the market increases the likelihood for them to make the switch from analog to digital. A similar concept may be used in the third model as well.
As said for the third model, the client buys the necessary equipment, but perhaps some clients may prefer to rent the entire service instead. This means renting out equipment and management services. Using this concept in both models would result in a higher recurring income for you. If you place your name on it, but use existing ware, you essentially whitewash the label.
The white label solution
A white label product or service has several useful and interesting aspects. Essentially, it allows a successful brand to offer a service without investing in technology and the infrastructure. For example, most supermarkets offer generic products under their store brand but are manufactured and supplied by established brands or factories who sell to multiple chains; only the label of the product is changed. The same concept can be applied to digital signage, where you sell software or hardware as your own, giving the impression to the final user that it was created by your brand.
Concluding this fundamental overview on business models, the next article about how to start your signage business will discuss platforms and hardwares followed subsequently by creating and publishing campaigns.
Do you like our images? These and more daily life gems can be found on our flickr account.