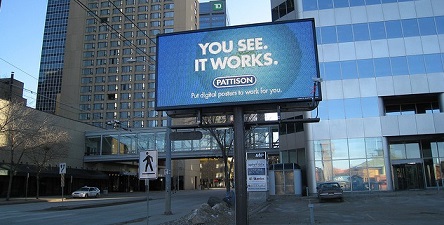 With DSE 2017 having wrapped up just a few weeks back, it is no wonder the internet is teeming with fresh digital signage information. Here's an overview of the digital signage info circling the web in the past weeks.
DSE 2017 had a traffic spike of 20% compared to previous years. Experience is becoming more important than ever to host successful digital signage campaigns. DSF announced the Global Out-Of-Home council to support growing OOH advertising companies. Stadium digital signage is on the rise, video walls are developing new features and corporate communication is getting more benefits from digital signage than before.
DSE 2017 got a traffic spike of 20% above previous years
To quickly recap the status of DSE a year ago, DSE 2016 welcomed 4,166 attendees. Jumping to the present year, DSE 2017 set a new attendance record with more than 4,900 attendees, with an approximated 2,100 of those attendees being end users. Another interesting fact about the DSE 2017 is that 74 out of 255 exhibitors were attending DSE for the first time. For more statistical data, be sure to check out this article by Digital Signage Connection.
An important part of DSE 2017 were also the DSE APEX Awards which have honored hundreds of innovative companies through the years by recognizing their achievements in the advances in innovative technologies and compelling viewer content. Across the field of 138 entries, 27 winners were chosen from 9 categories (i.e. 3 winners per category).
The winner of Gold for Arts, Entertainment & Recreation was the developer company Christie. Check out how they brought some red carpet magic to the world premiere of Disney's Star Wars: The Force Awakens.
Be sure to check out all 27 winners, spanning across gold, silver and bronze awards, over at Sixteen:Nine, with the full list of categories and winners.
Campaigns based on experience are needed now more than ever
Marketers will most likely outspend IT departments on technologies by the end of 2017. Thus, it's a requirement to find ways to utilize those technologies to the most optimal degree. To maximize customer engagement in your Out-Of-Home advertising (OOH), you must stay current. With Snapchat growing in popularity in the field of social media, it's important to get noticed. 14% of consumers snapchat pictures of brands they spot in OOH advertisements.
The on-the-go lifestyle is more prevalent than ever before, meaning people are exposed to OOH more than ever. Adapting to the habits of consumers, specifically their commuting and traveling habits, can positively influence the customer engagement rates. This is only one of the many points which speak in favor of experiential campaigns for the world of digital signage.
DSF announcing the Global Out-of-Home Council
The Digital Signage Federation (DSF), known as the only independent not-for-profit trade organization serving the digital signage industry, announced The Digital Signage Federation Global Digital Out-Of-Home Council.
This council will be an affiliate organization with a worldwide purview to particularly support the needs of companies involved in the intersection between OOH advertising and the digital signage industry. Its primary goal being to provide a resource for DSF members to build their capacity to support growth of OOH advertising companies, agencies and brands. This decision was announced during the Digital Signage Expo 2017 in late March.
The CEO and Founder, Sheldon Silverman provided some more details on the organization's goals.
Newspaper and TV ad revenues on the low, stadium advertising on the rise
Advertising has a massive impact in Australian sport, as it has in sports across the globe. Most definitely this comes as a consequence of digital signage in stadiums improving over the past decade. Thus, the value of digital signage in stadiums is higher than ever before, given its power to influence such a massive audience.
Temporary displays have been frequently used in recent years in and around stadiums in Australia, for instance during the 2015 Cricket World Cup, but now, permanent digital signage seems to be where the road is headed. Yet, it is not as high as expected. According to a spokesperson for the Standard Media Index, stadiums recorded just $12 million of the $828 million recorded for OOH advertising in Australia in 2016.
The power in dynamic advertising during a crowded event as this can easily be combined with brand signs appearing at just the right times, as well as coordinating to the point with commentators mentioning brands.
Digital signage trends: Video wall improvements, QSR and Corporate communications
Just as standard TV has flattened over the years, video walls have undergone extensive improvements in the recent years. A great summation of their improvement was witnessed at the 2017 DSE, with certain video walls designed for accessible adjustments, as well as portrait/landscape modes, and hardware adjustments such as thinner bezels.
Customer experience is still growing as one of the more critical requirements by most audiences, not just in the field of digital signage. It stands to reason to see the advancement of digital signage menu boards, kiosks and similar solutions in restaurants. Customized drive-thru experiences are just one example, where the customer's menu may be customized based on previous orders.
Corporate communications has greatly benefited from digital signage more than usual. Previously described as "having the ability to replace announcements boards etc.," digital signage can do a lot more for corporate communications. Companies can use their digital signage network to promote in-house initiatives, create conversations or showcase alerts. For instance, companies can use digital signage more freely to showcase pictures of the latest company events.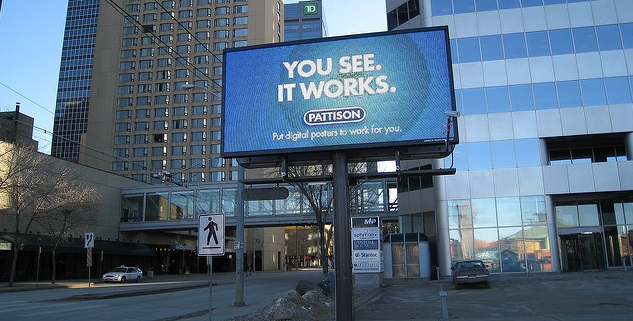 It is certain that each March, digital signage gets an extra push forward by the Digital Signage Expo. As it's growing, it's predicted DSE will host more attendees in 2018 (March 27th-March 29th), at the Las Vegas Convention Center. Further along the line, it is clear each industry will benefit from constant improvements and innovations of digital signage technologies, especially the allegedly neglected industries such as corporate communications.
Image by Mack Male and Sixteen:Nine.