Digital signage has become the key element of a modern gym. Ignoring this tool would mean lagging behind the competition and missing out on the many advantages it can provide, both for the establishment and the clientele.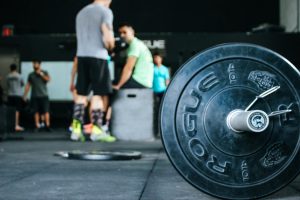 Gyms are a place where both exercise lovers and haters mingle, with most of us having started off as the latter. Digital signage can greatly contribute to building enjoyment, a habit for exercise and safe practices.
For most people, going to the gym is a challenge, and it's a struggle to make that challenge a habit. Persistence pays off in the end, but this habit forms a lot easier if the experience is versatile and fun. This is the main reason why people like to listen to music when they workout. Digital signage can be a excellent tool to achieve the same.
1. Entertainment makes exercise more enjoyable
Digital signage can entertain gym members as much as music can, and even work well in combination with it. Livestreams of music videos, fun videos involving exercise you may have found online, and similar entertaining content is a solid start, but you can also take it a step further.
Entertainment isn't only limited to purely fun content which makes the time pass faster. Short exercise demonstrations are an amazing way to keep members interested in the variety of workouts at their disposal. Interactivity is particularly useful in this context as it allows the user to select the content they're interested in, resulting in a more comfortable workout experience.
While gyms have adopted TVs in the past, rarely is the watching experience deep enough nor does the exercise duration match the medium. This is where digital signage is a better fit for fitness.
2. Workout programs can run smoother with digital signage
Displaying pre-recorded workouts is one way to ensure exercises flow better and show every viewer how they're properly executed. Accurate information about exercises using the machines at the gym is very important. Digital signage can also help track the progress of the exercise, especially with workouts like HIIT (High Intensity Interval Workout) training where every second counts.
With HIIT workouts, a digital display can be used to explain how the exercise should be done. Also, it can track the duration of the exercise and count down the time necessary before moving on to the next exercise in the circuit.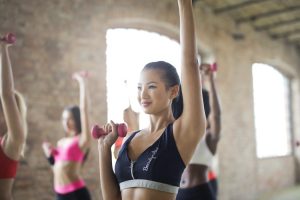 Digital signage can act as a substitute for a trainer if there is a time when a gym trainer is not available, or if there are additional group activities members would like to take part in without the necessity of a trainer. This can provoke a more comfortable environment where members can organize group activities on their own.
3. Motivation is never enough!
Although discipline trumps motivation, motivation is a highly effective way to push members forward to achieve higher success. Educational material doesn't only serve as a way for people to learn, it shows them what the end result of their effort will be. Along with video demonstrations of exercises, you can use other motivational content such as inspirational images and quotes to make the exercise experience much more satisfying.
Tracking exercise results is another way to keep members motivated. Using interactive digital signage, you can allow members to review their results and compare them with their past records, which they can also share on social media.
4. Educate gym members about health and exercise
Exercise is a great contributor to health, this fact is very obvious. However, gym members welcome any help they can get to make their exercises go smoother and yield better results. Displaying tips, suggestions or guidelines to your clients can highlight ways to exercise properly, as well as educate them about nutrition and nutritional supplements they can use to ensure their workouts become as rewarding as possible.
On top of that, use digital signage to help members try out new classes. There are always new workout classes on the horizon. Show pre-recorded videos to let your gym members know what fun awaits them in the upcoming workout plan.
5. Advertise to all clients, new or old
Keeping the previous benefits in mind, you can also squeeze in a couple of minutes of highly focused ads for gym members. You can start with upsell opportunities and advertising the services your gym offers. Special monthly deals or even products you might provide at the gym are great advertising material.
Advertising to the usual crowd as well as newcomers can be organized through digital signage, ensuring you appeal to both audience types. This type of focused advertising doesn't only provide the opportunity for increased sales, it also shows the client that your business is current and focuses on every type of customer, new or old.
You can combine education and advertising to not only inform the viewer about which supplements or products they might benefit from if they're looking to achieve a better physique, but also prices and distribution channels how they can obtain them.
6. Recognize success, and provoke friendly competition
Everyone likes to get recognition for their progress, regardless if they're competitive or not. If you have the means and the will of tracking the data, based on visits and exercise, you can display a list of members who are frequent visitors and who have the best results. This can serve a second purpose to prove that upgrading to a higher program can also yield better results.
Although a list of best performing members might provoke some competition, you can take a different approach and provoke some real competition, involving challenges such as distance traveled or number of exercises completed. This would rule out that guy who just works on his arms but always skips leg day. It's a fun way to engage the community and get some social media sharing going, which in turn helps you to deploy your social media strategies — which by the way you should have.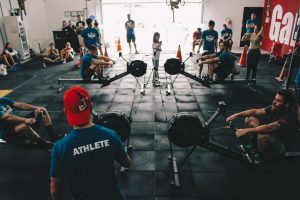 Digital signage upgrades your gym to a modern palace of fitness.

Overall, it doesn't only bring advantages to members. It can also change the way you operate your business. Digital check-in desks make visiting to the gym simpler and quicker. If your gym offers a smoothie bar, think about using a digital menu boards with the flavor of the day.

These are only some of the many options digital signage has in stock for your gym. Not only does it help your business stay current and run smoother, it also greatly contributes to a better customer experience which is probably the number one argument for this amazing tool in any type of customer-centric environment.

by