Video walls are a smart investment, and many establishments across many locations are opting to get them. As digital signage evolves further each year, it becomes more affordable and present across all industries. However, despite the drop in costs of hardware, the price of a video wall still packs a punch. And if you've been hesitant in obtaining one, that's very good! As it's not a decision to be made lightly.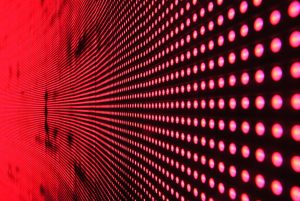 To help you get more information before making that decision, take a look at some examples where a video wall proves useful and effective at engaging anyone who sees it!  
1. Cocktail bars
Although it might not be the first location you'd think of when choosing a location for your video wall, a cocktail bar can make excellent use of it! Of course, in this setting, you'll unlikely be able to use all of the features of this technology to the maximum. Rather, you'd do well to use the visual component, to set the mood and transform the room.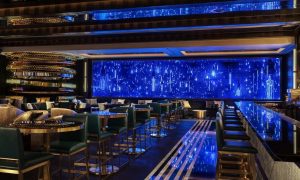 Take a look at the Venetian Resort cocktail bar of Las Vegas which features a 40-foot ambient video wall.
2. Cinemas and theaters  
We've discussed various uses of digital signage in cinemas, so there is no surprise that a video wall finds its way into this field as well. A video wall is essentially an upgraded digital signage to perform all the tasks you expect the ordinary-sized version to achieve. It can be used in the lobby to promote upcoming movies, boosting ticket sales, for a start. It can also impact concessions, as well as kill time while waiting for the upcoming movie to start.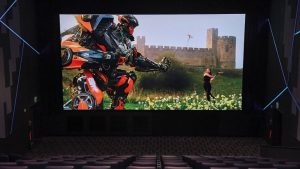 There is another less-common use which, although certainly beneficial, isn't necessarily an option for most cinemas. Take a look at the L.A. Theater which finally debuted the first LED cinema video wall in the U.S. The screen is 33.8 feet wide and 17.7 feet high, with around 9 million pixels. And its use? You guessed it! It's replacing projectors and displaying movies in cinemas in the highest resolution possible.
3. Sports
People love sports, not just for the competitive plays, results or bets, but also because of the company. Watching a game is always more fun in a crowd of like-minded people. And when you think about this concept, you can likely already see how a video wall might fit in this kind of environment. A video wall can find a great home in any sports environment, be it sports oriented bars, restaurants, or casinos. It could also come in handy in sports arenas.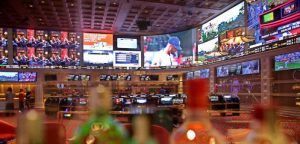 A great example of this use is the Wynn Resort and Casino in Las Vegas. Sportsbook, renovated just last year, received an upgrade in the form of a large curved video wall spanning 1,500 square feet. This astonishing feat of technology was not easy to set up. The video wall is actually suspended from the ceiling via a custom mount. This mount is connected to the building's structural elements based on highly precise measurements. Now, we're not saying you should absolutely implement a wall of these proportions in your establishment, but it certainly is astounding to look at!
4. Museums
It's safe to say we all agree that small-scale digital signage comes in handy in this particular field. You can use tablets next to certain items to display all sorts of information about them. You can also use larger displays to present and explain the history of a certain item, era or whatever it is the museum is exhibiting. However, although lesser forms of digital signage dominate here, it doesn't mean a video-wall isn't an asset! It all depends on the specific environment and type of museum. A video wall could be welcome in the lobby, or it could even be used as part of a major installation. Workshop of Lights in Paris is a marvelous example.
Another example is The Vikings Museum. Utilizing both smaller displays as well as video walls and a few other gadgets, this museum truly engages its visitors.
his installation received the Integrator Of The Year award at this year's Digital Signage Expo!
5. Live events and exhibitions
Speaking of DSE, we can quickly reflect on how useful video walls can be at events like conventions, exhibitions, fairs, or any other live event. Where there is a huge group of people, there is a use for digital signage: video walls in particular.
Some of the main uses would clearly be informing the audience of upcoming important happenings, directing them to these events, as well as other uses such as schedules, updates, or even showing the time left before the event closes.
6. Art installations

People can transform the most rudimentary things they find into art. So it stands to reason they can do much more with something as versatile and rich in visual potential as a video wall. Art installations of this kind vary, depending on the creators, of course. Take a look at one such installation below which collected funds for charity. This massive interactive LED display would light up each time it was triggered by a coin box from someone willing to make a donation!

In this particular case, in an elementary school in Quebec city, a video wall was used to encourage physical activity in children through an interactive game displayed on a video wall. There are loads of other examples of this type out there, showcasing not just how powerful a video wall can be, but also how good of a conduit for creative uses!

In conclusion, it is safe to say that a video wall can make a strong impact on your target audience. However, don't be too quick to buy one! A video wall is a serious investment. Be sure to gauge whether or not a video wall would benefit you. Apart from the location, take into account the surroundings, the size of your establishment, the traffic flows at the location of the video wall, and most importantly, the goals you aim to achieve with it.

When opting to get a video wall, you should have a clear vision of what you'll display on it at all times, what you want it to achieve and how you want it to achieve this goal. If you plan these things out and mindfully invest in a video wall, it will most certainly work in your favor.

by