Update to:
web
Juni 9th, 2016
You can now add tags to Campaigns, Playlists, Players or Player Groups. You can also find your campaigns or players by searching for those tags.
Campaigns and Playlists are still limited to one category, but they can have as many tags as you want.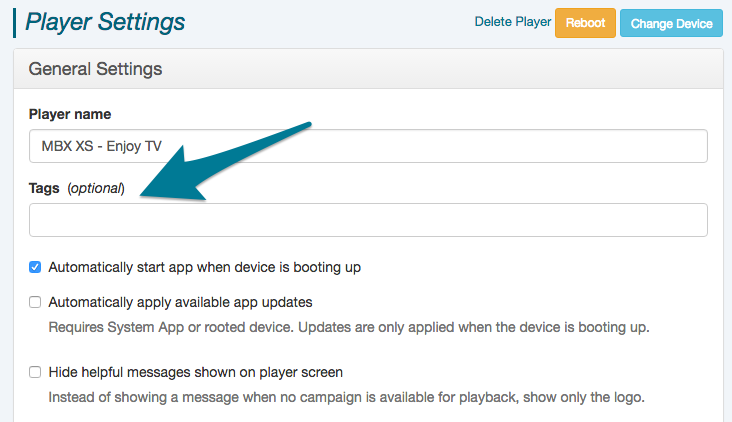 Go ahead and tag away!