Detroit Library System promotes events and services with their OnSign TV signage network
The library of the 21st century, stores and shares information in more ways than books alone. Although paper-based documents remain the main focus, libraries have evolved to attract the public with other services offerings like internet access and classes to appeal to the community.
The Detroit Library System, the largest in Michigan, has been making use of digital signage in one of its branches. In Redford facility, which counts with meeting rooms for children and adults to hold activities such as reading clubs and movie nights, librarians have been updating content easily to promote all events taking place in the branch.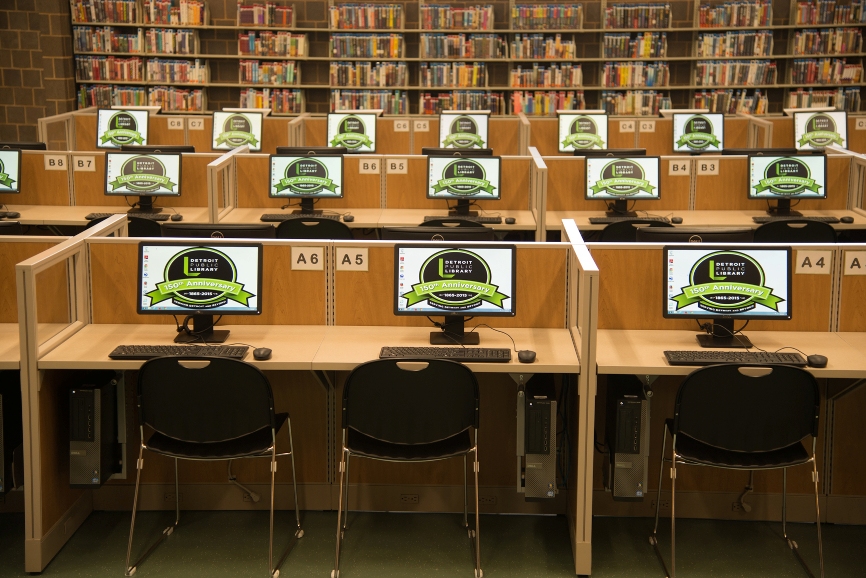 Content is also triggered on the screens 15 minutes prior to closing to notify library users and make them pick those lasts books they were trying to find, or simply gathering their belongings from the study area. OnSign TV powered digital signage can be employed smartly to fit the library needs, without breaking the calmness and peacefulness required in this kind of environment.
The Detroit Public Library looks back at more than 100 years of history and commitment to enhance the quality of life of Detroit's citizens and make them reach their long term learning goals by providing them with information through all types of media. It counts with a rich 4.1 million item collection, besides a 700 unit computer network complete with internet access. Services are spread around the city among 23 branches.