WiFi will only be available if you are using a supported BrightSign WiFi module.
More info at https://www.brightsign.biz/digital-signage-products/accessories/wifi-modules
If you have the WiFi module installed and chose this option, you'll be asked for the network SSID and password.
Go to Start -> Network-> Setup WiFi

In this case, select "Advanced" to configure the IP address and other network settings for your device.
If you have selected Ethernet (wired), click the "Change Settings" button to configure the IP address of your device.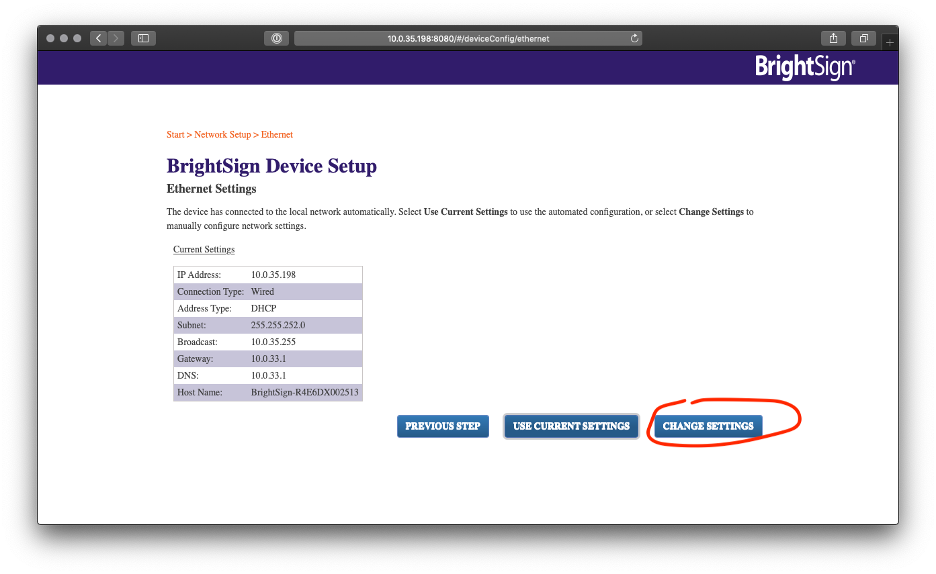 The following screen will be displayed. You can change your connections settings in it.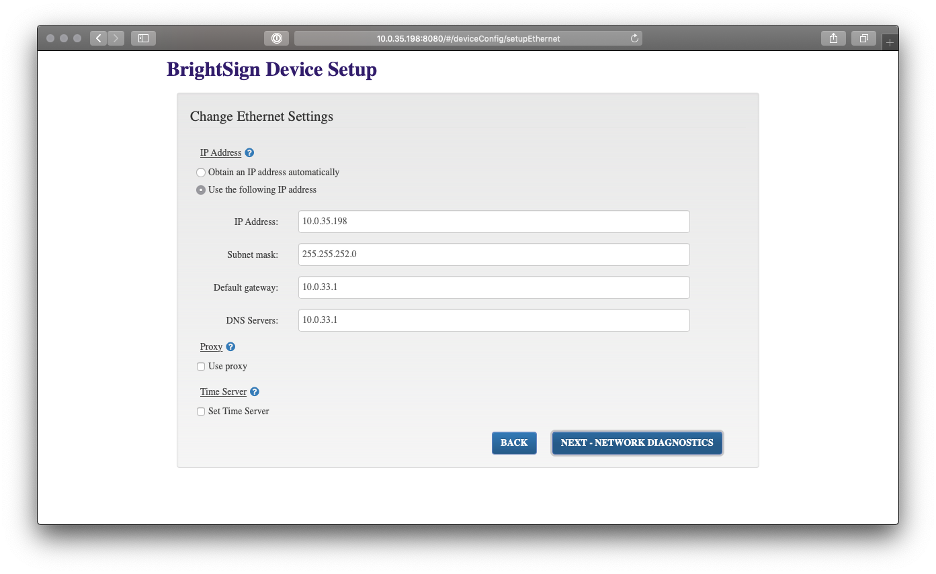 Then click "NEXT" to finish setup and check out your network.