In this tutorial, we are going to explore another usage of Playlist which, combined with Campaign Cycling, will make your digital signage even more dynamic.
You already know the benefits of publishing Playlists instead of Campaigns separately to a Player and how to create them. You simply group Campaigns into the desired loop. You can also build complex Playlists containing other Playlists. By inserting Playlists instead of Campaigns, you make campaign management simpler as you create longer loops with less items. This way, you can have a better overview of what the content in a certain player is.
In your OnSign TV account, a add a new "Playlist".
Fill out the basic details, such as Name and Category. Campaign Cycling is optional.
Now scroll down. Your content will be listed in the left box. Browse for the playlists you wish to add to the loop.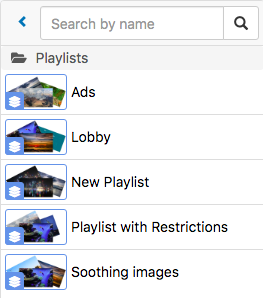 Drag and drop the playlists in the order you want to display them on the right box.

Click on "Save and Publish" at the top of the page.