Increase your brand awareness on the OnSign TV App!
Every time you associate a new player to the OnSign TV account, it will display the OnSign TV logo above the "No campaigns available" message as shown below: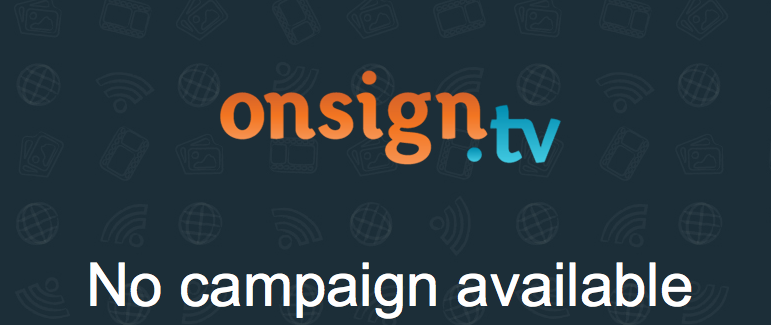 You can replace this image with your own logo through your OnSign TV account:
Scroll all the way down and "Save Settings" before leaving the page. Your player app will now look like this: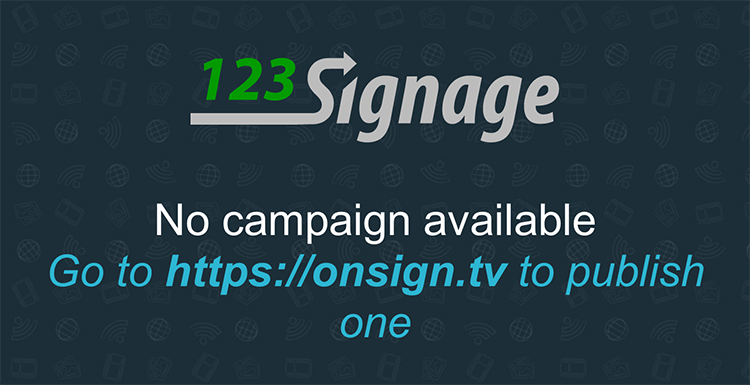 You can change the logo anytime by uploading a new one. You can also get back to the OnSign TV logo by clicking on the red button "Remove Logo".


Read also: