Click on your Username on the bottom left corner.
Click on "Subscription".
Click on the "Adjust subscription" orange button on top right corner.
Click on the "Visa" logo and hit "Continue to Payment".
Click on the "Edit" button and edit the number, expiration date and other required info.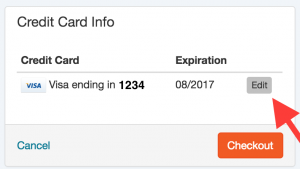 Don't forget to click on "Checkout" to finish and save the new credit card information!