Place google docs, slides, forms and spreadsheets on your timeline and keep signage content always updated
Use URL App to display content from any google file directly on your screen. This way you don't need to mind about updating content on campaign on your OnSign TV account, as every change is automatically updated by google.
This is also an useful tool if there are people who provide information updated, but not necessarily need access to manage digital signage content.
Open your google file. For this tutorial we have created a spreadsheet with the score of olympic medals.
Click on "Files", and then on "Publish to the web".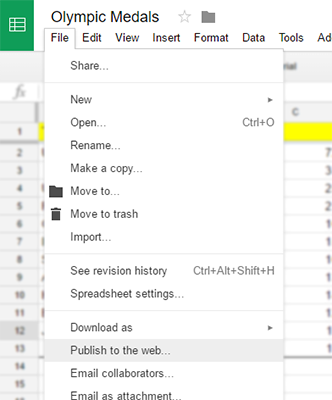 On the pop-up window, select which part of the document you want to display. By default, google will publish the entire document, but you can limit it. We are going to publish only the Olympic graphic, as we don't want users to see the entire table.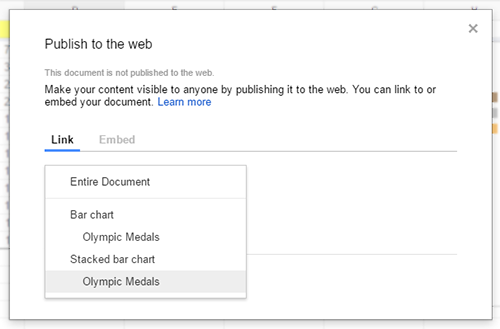 Click on Publish. After you have published, let "Automatically re-publish when changes are made" marked under "Publish content & Settings".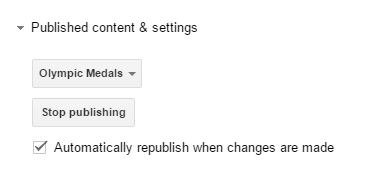 Copy the provided URL and paste it on a new window to check out the result before using it on OnSign TV.

Now on your OnSign TV Account, click on Apps tab. Click on "Add App" and select URL category on the left menu. Pick the Direct Link App.
Paste the URL from the google drive document. Enable touch interaction if needed.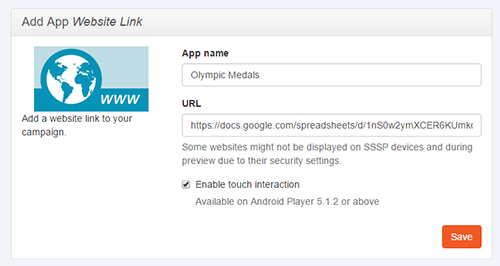 Save the app and add it to one of your campaigns.
We recommend testing the campaign on a device before deploying it to your entire digital signage network, as the URL app is not visible on preview mode.