Read this tutorial in case you could not update the player app software directly through your OnSign TV dashboard: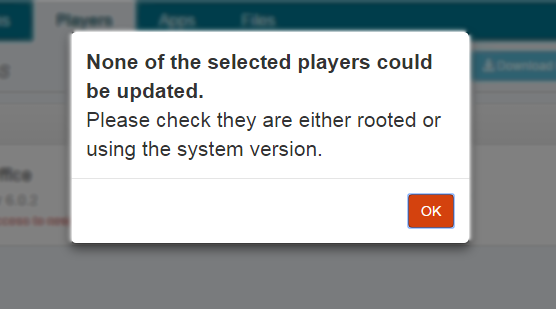 If at trying to update your OnSign TV player app, a pop-up shows up on your screen that it could not be updated, it means your device does not have the OnSign TV System App or Signage Platform Module (SPM) installed. These software versions enable advanced features of OnSign TV on your device, including remote update.
If you don't have a device with these features, follow the next steps:
On your device's local browser, open the OnSign TV Download Players page.
Download the latest version of the OnSign TV App available for your operating system.
Install the app on your device again. The software will be updated, keeping all content already published to the player.