Screen rotation for Windows players is controlled by the Windows video driver, so there might be additional ways for configuring the portrait mode depending on your video card.
Here is how you configure Portrait Mode using the Windows 10 settings:
Right click on the desktop and select Display settings.
3. Select Portrait from the orientation menu.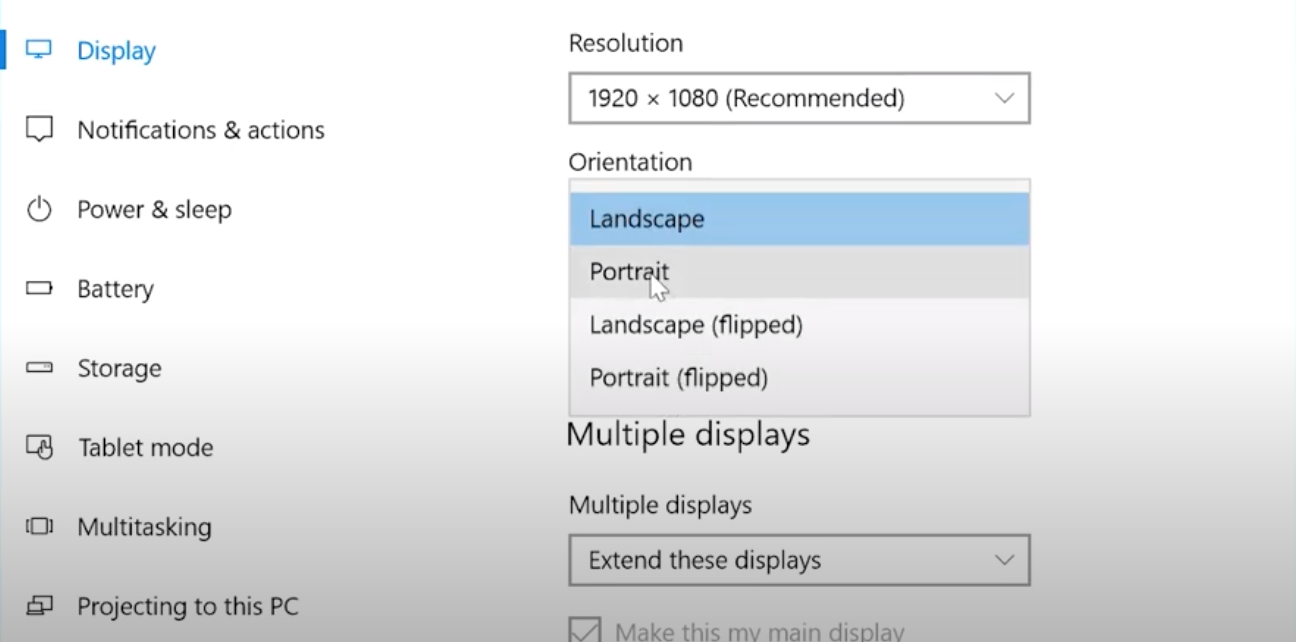 4. Click Apply (or OK)