An app is the short expression for "application". It is a software program used while online or on mobile devices.
It usually has a single and simple purpose. On the scope of OnSign TV, it is a small program which allows you to display dynamic content in your campaigns – such as time, weather, news from websites, videos from YouTube, and much more. The picture below displays the App library, pausing on the Sports tab. All categories are listed on the left bar menu, each of them containing a variety of apps with different functions and styles. All are customizable.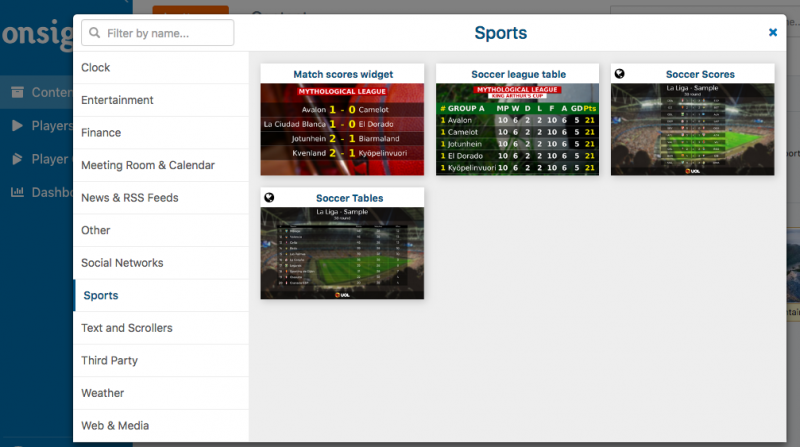 Read more: What is a campaign?