Si usted necesita implementar pequeños cambios en las campañas, duplicar es más simples que crearlas de nuevo desde el principio.
Supongamos que usted esté creando una campaña que debe ser exhibida en varios sitios, pero necesita personalizar las noticias para cada región. Mejor duplicarla y hacer pequeños cambios, como alterar la
aplicación de RSS
, que crearla entera de nuevo. RSS app located on the bottom of the screen. También puede utilizar esa herramienta si usted quiere cambiarla, pero tiene planes de utilizar la campaña original pronto de nuevo y no desea perderla.
En su cuenta OnSign TV, haga clic en "Más" debajo del ícono de la campaña deseada.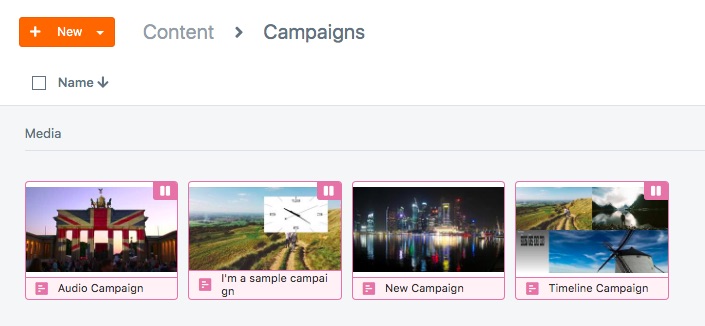 Seleccione "Duplicar campaña".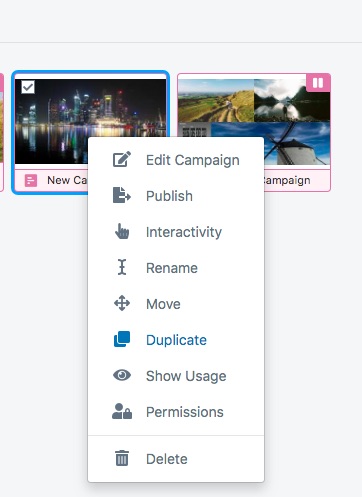 La página se va a recargar y exhibirá la copia de la campaña. Renombrela bien para que usted se de cuenta de cuál es la diferencia entre ambas.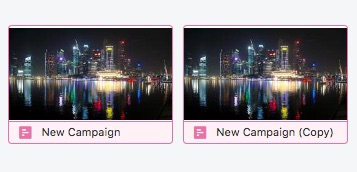 Nota:También es posible duplicar "listas de reproducción". Basta seguir los pasos 2 y 3 en la lista que desea copiar.