When you finish creating a campaign, there are two possibilities: either publishing it immediately or just saving it.
To just save it:
After finishing the editing of a campaign, click on the button Save and Publish on the bottom of the page.
It will lead you to a page where you see in which players the campaign is added (image below). As the campaign is already saved, you can just leave it in case you want to publish it later.

If you want to set the campaign to a player immediately, click on the Publish to Players button on top right corner.
For publishing previously saved campaigns:
Go to "Content Tab".
Right-click campaign".
Hit Publish.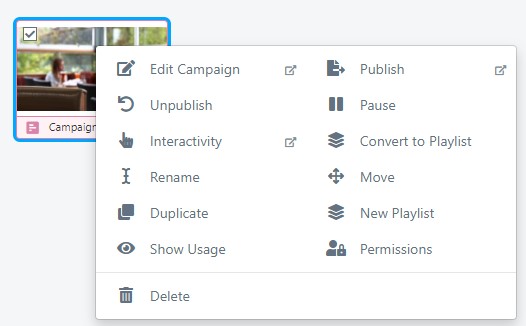 by