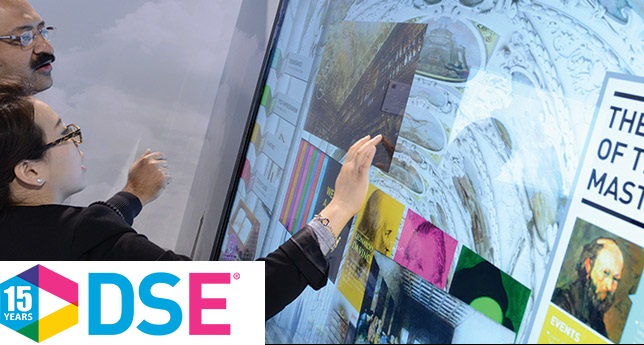 The world's largest and longest running digital signage conference and trade show has come upon us yet again. DSE 2018 acts as a spotlight for innovative digital display and interactive technology solutions.
The DSE 2018 program will feature keynote sessions, seminar tracks, free on-floor workshops, pre- and post-show conferences, and tech talk theater, which will be a collection of 45-minute sessions in a special theater dedicated for discussing emerging technologies.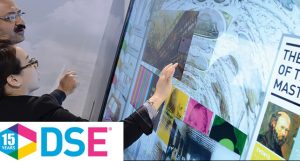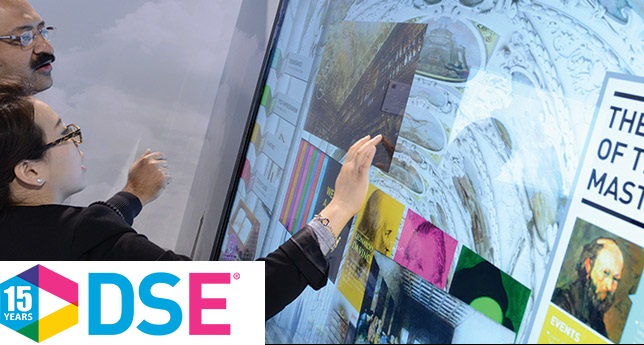 DSE 2018 will feature over 200 exhibitors offering the newest and most innovative tools the digital signage world has to offer. All these superlatives aside, take a look at 13 must knows if you plan on attending DSE 2018.
1. DSE 2018's presenting sponsors are Peerless-AV and Samsung, alongside many other sponsors like (gold sponsors) LG, Microsoft and Intel, (silver sponsors) AOPEN, Right Media Solutions, and dozens of others.
2. Just like DSE 2017, this year's DSE is taking place in the Las Vegas Convention Center, South Hall (S3). The event's overall duration is from 27th and 30th of March. Conferences will be open between the 27th and 30th of March, and exhibits between 28th and 29th.
3. The full schedule of the entire event for both conference and exhibit hall plans can be seen in detail on the official DSE 2018 site.
4. This year's APEX Awards finalists come from a pool of 116 entrances from 10 countries, divided across 9 digital signage categories. The winners will be announced at the 14th annual Apex Awards ceremony. You can check out the full list of the finalists on the official DSE 2018 site, and you can also take a look at the video below comprised of the finalists' work, to see the best of the best in digital signage and communications deployments.
5. The APEX Awards Ceremony is complimentary to all registered attendees. The ceremony will take place on Wednesday, March 28th in the Renaissance Ballroom, following the open network reception.
6. Last year, DSE won the Trade Show Executive magazine's "Fastest 50" award, which is given to the 50 fastest growing trade and consumer shows annually. DSE won this award in 2007, 2009, 2011, 2012, 2013, 2014, and 2017.
7. DSE 2018 offers a way to enhance your DSE experience through the use of their own free mobile app for iPhone, iPad, Android and every mobile web-ready device. The app helps you keep track of the expo schedule, find and label exhibitors more easily, navigate your surroundings, read information about exhibitors and more.
8. Just like last year, DSE 2018 is offering visitors pre-show education on the 27th of March. The program will include a "New Attendees Bootcamp" which is aimed at first-time DSE attendees to help them join the industry nearly as seasoned as the veterans do. Attendees will learn how to make the most out of their experience by learning how to best navigate the show floor and interact with vendors.
9. With each year, DSE keeps expanding and this year the highlighted solution categories include the following:
Analytics Audio solutions

Augmented reality solutions

Connectivity solutions

Content management solutions

Control systems

Display solutions (LCD, LED, OLED, Outdoor, Multi-touch, All-In-One)

Enclosures

Installation services

Interactive technology/Kiosks

Media player

Menu boards

Mobile solutions

Mounting solutions

Network management

Projection technology

Repair/Maintenance

Software solutions

Video walls

Wayfinding solutions
10. Before committing to paying your DSE 2018 ticket, make sure you study all payment options and packages, ranging from $595 to $1,795.
11. If you are interested in meeting with a particular vendor from the full exhibitor list, be sure to set up a meeting before getting to the show. After visiting their "e-booth" you can send them an email request.
12. The age requirement to visit DSE 2018 is 16. Anyone below that age, including infants carried in arms or strollers, may not come to the show floor.
13. DSE 2018 will showcase new innovations for many industries relying on digital signage to push them forward. To see a sneak peak of the innovations coming to DSE 2018, you can head over to the official YouTube channel.
Will you be attending DSE 2018?
Each year, DSE showcases new products, offers new educational opportunities and brings in more exhibitors together. It allows them to showcase the best innovative solutions the digital signage industry has to offer. Check out the official site of DSE 2018 for any additional details you're interested in. Also take a look at all the amazing technologies you'll encounter if you decide to attend. Safe to say, you will many interesting things to see.