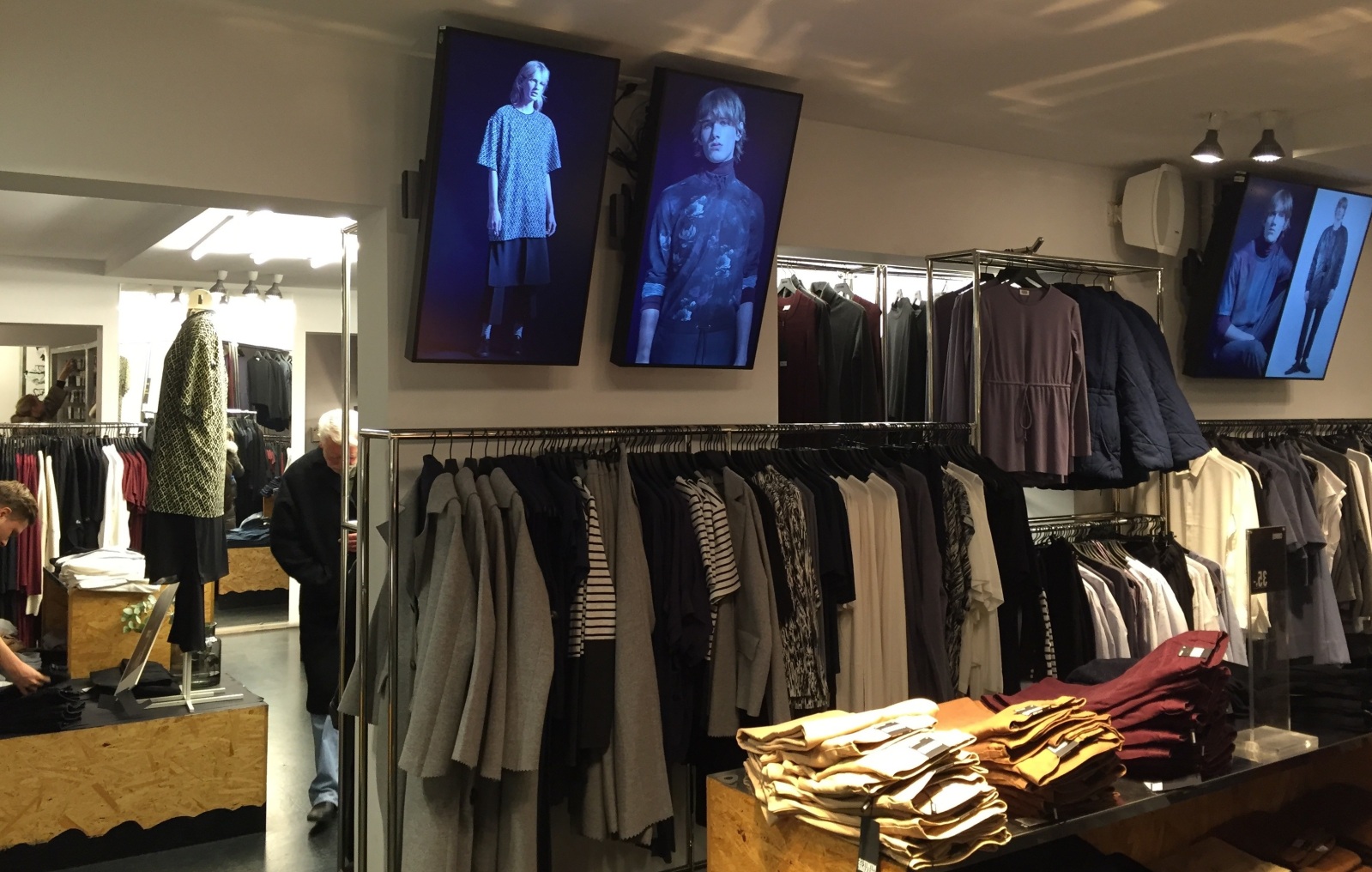 Fashion is a highly competitive industry where cutting-edge advancements are welcome. The efficiency of digital signage mixed with the visual power of fashion holds great potential: this combo can help retailers build brand awareness and boost sales.
Fashion digital signage can provide several benefits, ranging from minor improvements to game-changing upgrades. It can help fashion retailers stay relevant or even provide that extra push to help them stay ahead of the game.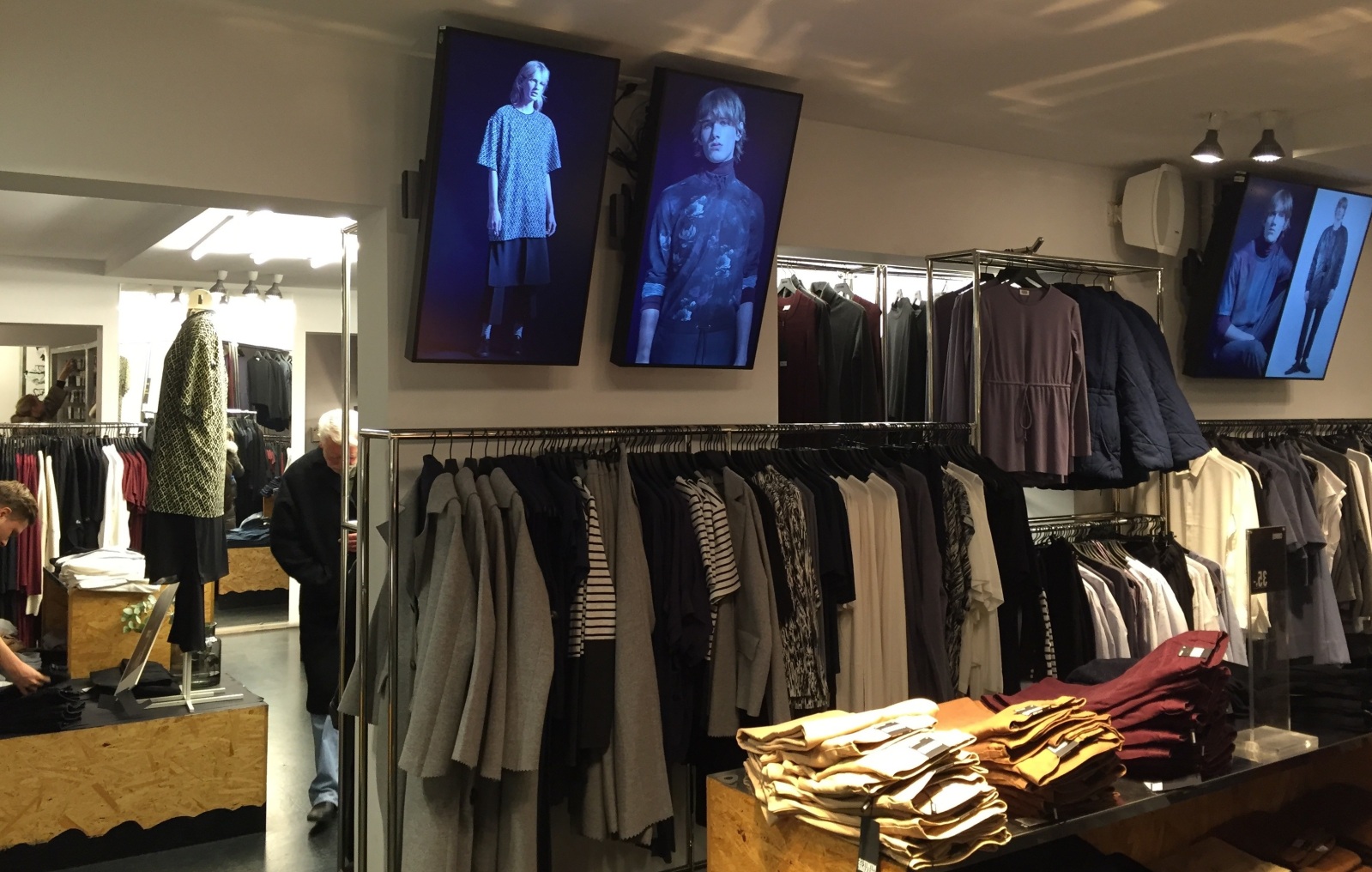 Digital signage is not a rare sight in the world of fashion for a good reason. This technological feat has proven to have the ability to enhance many industries, fashion especially. Thus, not including it in a fashion related business model would be a critical mistake.
Fashion digital signage: Raises brand awareness
Brand awareness is one of the primary assets every fashion retailer wants to achieve because quite often, customers are willing to pay the extra dollar because of a brand name, if it's recognized enough.
When combined with excellent content, digital signage can influence a massive audience with ease. Being a highly visual industry, fashion is probably one of the industries which fits digital signage like a glove. The combination of the two enhances brand awareness and relays that information to your customers.
The products of the industry are stylish and appealing, and even if displayed on their own, they will attract attention. This makes promotional sales a breeze. Add to that the amount of visuals you can display on a digital screen and you can easily make eyes turn your way.
Engaging content leads to more sales
Fashion digital signage helps engage your customers easily, which is a massive benefit in this industry. Interactive digital displays or tablets can allow the user to browse through detailed descriptions about your products, special offers or brand information.
Fashion retailers are losing sales to online fashion retailers, which doesn't really make much sense when you really think about it.
A physical fashion retailer should have the advantage over an online store since clothing is a commodity you wish to try out first. With that said, one of the reasons why online sales are growing so quickly is because of accessibility: Online, a consumer can access all products, their variations and sizes. Meanwhile, physical stores can only present a part of their product range. This advantage online retailers have can be carried over to a physical store with digital signage. If an interactive display is set in the sales area, the physical retailer will get the benefit of accessibility online stores have, plus the unique benefits already present in the physical store, namely the ability to actually touch and try out the outfit physically.
Alongside accessibility, fashion digital signage can give the brick-and-mortar retailer a chance to compete with the online world in more ways than one. Digital mirrors are an interesting addition, along with profile-related product suggestions which help the user explore more options in-store.
Video walls - an accessory to make the outfit pop
Video walls are a type of digital signage which can be applied to many industries, fashion being one of the top ones since they provide that extra visual kick. Aside from being a visual treasure, video walls can easily engage customers if they happen to be impactful or interactive.
Video walls can provide that sleek cutting-edge advantage that helps a brand keep up with the competition, or even be ahead of it if properly used. Video walls on their own are a sight that isn't easily ignored. This is yet another example of the fabulous combination between the efficiency of digital signage and the visual appeal of fashion, a combination that isn't easy to find in any other industry.
The unique digital signage fashion combo has been used by the sleek, chic and unique fashion forward design company Diesel. "The video wall at Diesel's flagship store creates an ambient shopping experience that keeps the customer engaged while also strengthening the brand message," said Daniele Minestrini, head of interior design department in New York City. In fact, the impact these video walls have made on the company has convinced Diesel to install them in one of their locations in San Francisco and their second headquarters in New York City.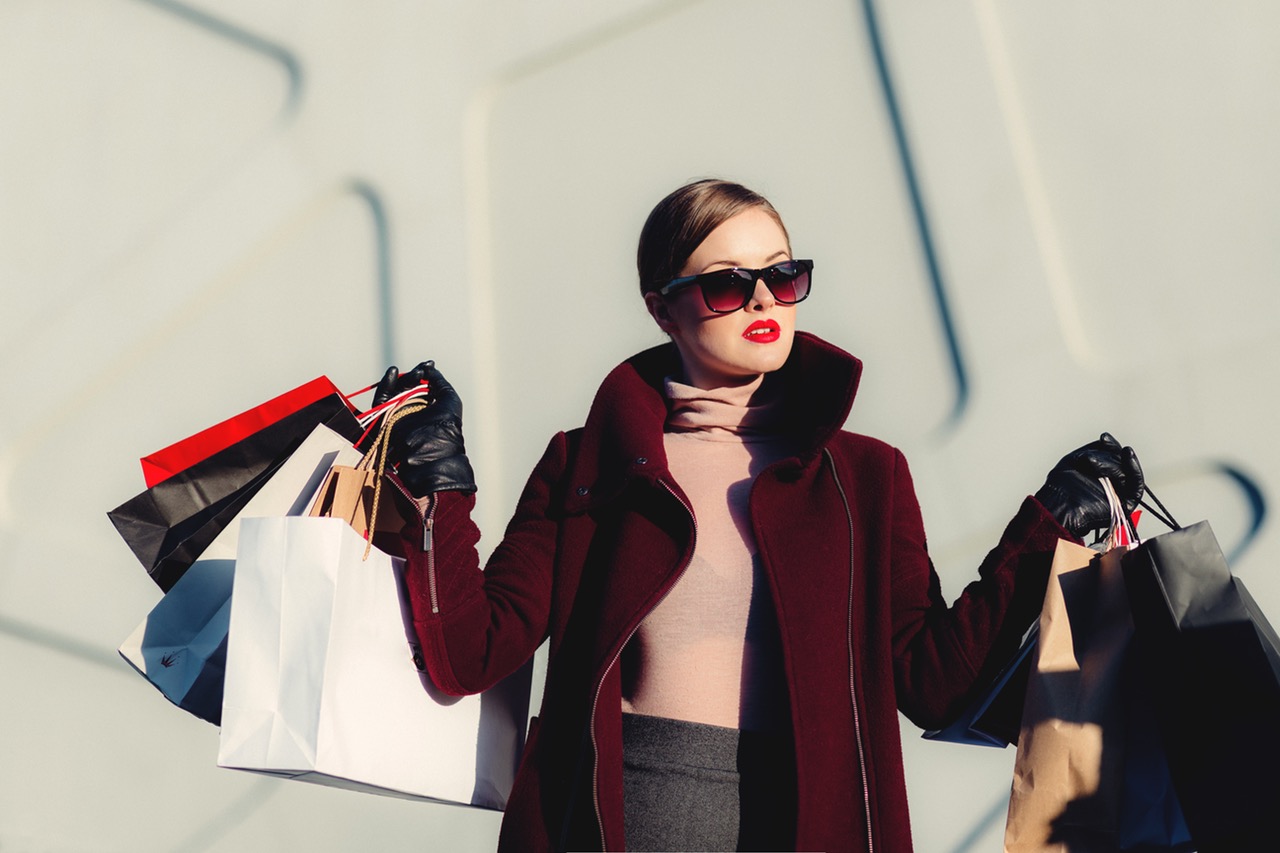 According to the McKinsey Global Fashion Index, the fashion industry is estimated to be worth $2.4 trillion and has been estimated to grow at a 5.5% annually. However, with 2016 being a year the fashion industry would like to forget, fashion retailers have been looking for methods to boost sales and expand their sales efforts further.
Digital signage has been a powerful ally in this mission, and it has become a tool which can help any retailer stay relevant in this industry. Boosting brand awareness and engaging customers are just some of the benefits, which truly shows that the combination of digital signage and fashion is a no-brainer and an almost mandatory investment by now for global brands.