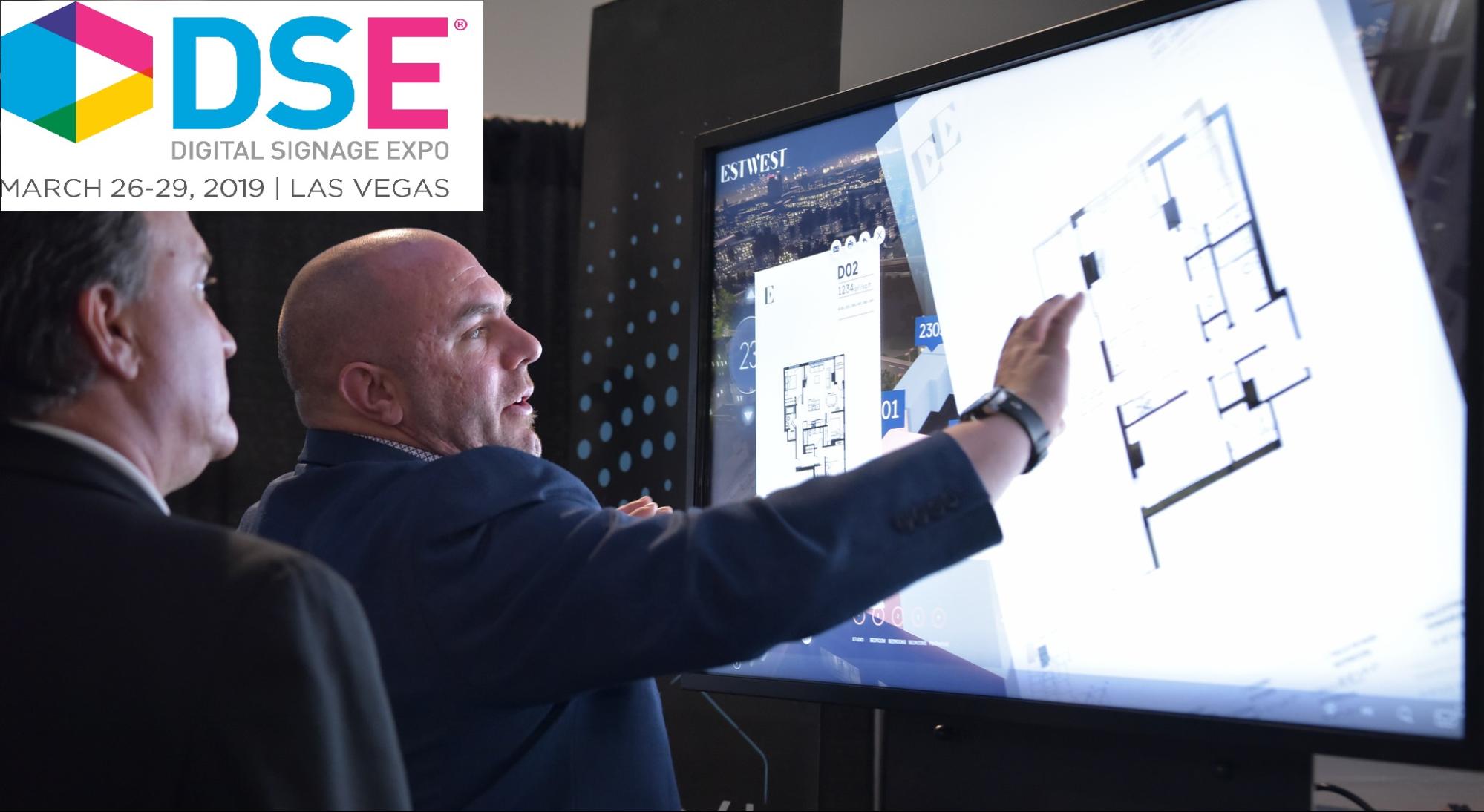 It's that time of year again when one of the more exciting events is happening! As usual, DSE will take place at the end of March. We're giving you a head start on the most important things to know about the event before attending!
DSE 2019 will bring together over 4,000 digital signage users, system integrators, advertising and marketing pros, and many more! This year, you'll also find over 200 suppliers and service providers specializing in digital technology, content creation and display solutions. You'll have the opportunity to learn through 75 unique education sessions, workshops and panel discussions. And of course, you'll see cutting-edge trends and innovations in action before they hit the market.
Those were just a few facts about DSE 2019, and here are even more.
1. DSE 2019 will take place at the Las Vegas Convention Center, North Hall, 3150 Paradise Road, Las Vegas, NV 89109. The event's overall duration will be from March 26th to 29th. The conference dates will span through the entire duration, but the exhibit hall dates are exclusively set from March 27th to 28th.
2. The official association sponsor of DSE is the Digital Signage Federation (DSF). Presenting sponsors are Peerless-AV and Samsung. Gold sponsors are Gable and Navori Labs. Check out the full list of sponsors including silver as well as registration and app sponsors and others.
3. An overview of the full event schedule of the conferences as well as the floorplan of the exhibit hall can be found on the official DSE 2019 website.
4. This year's APEX Awards will be awarded to the three best entries in a total of 12 categories from a pool of 112 entrants from 13 countries.
Three additional awards will be presented to three overall winners. These awards are APEX Installation of the Year, APEX Integrator of the Year and APEX Content of the Year Award. Here's a quick look at one of the finalists from the Entertainment & Recreation category.
5. DSE 2019 offers hotel and transportation opportunities. You can find the best hotels to stay at for the event and book transportation with discounts unique to DSE attendees. Do note that there is no official shuttle set specifically for transport from hotels to the event.
6. If you're a first-time attendee, keep in mind that DSE usually holds a New-Attendee Bootcamp event right before the event. The boot camp helps you familiarize yourself with the learning opportunities at DSE 2019. You'll learn about the best ways to navigate the show floor and talk to vendors in order to get the most out of your experience. The New-Attendee Bootcamp will take place on Tuesday, March 26th, starting at 2 PM.
7. An event brand new to DSE 2019 will be the Content Workshop. This full-day workshop on digital signage and video board content creation will focus on real-world scenarios. You'll get tips and critical guidelines from industry experts on the digital content life-cycle. This cycle starts with creation and design and wraps up with piloting, deployment, management and maintenance. The event takes place on Friday, March 29th, starting at 9 AM.
8. THE X eXperiental showcase will feature cool, fascinating technology and projects which demonstrate transforming a physical space into a full-on engaged experience. This free line-up of events includes interactive technology demos, VR artist performances and cutting-edge design projects. One of the featured VR artists will be Anna Solomko.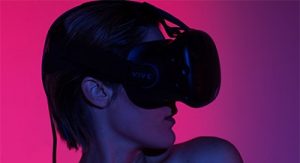 9. Attendence tickets for DSE 2019 start at $100 for the Exhibit Hall Pass. This gives you access to the exhibit hall, on-floor workshops, networking reception and the APEX Awards Ceremony. Pricing scales up to $1,795 for the All-Access Pass. You can also build your own experience by selecting multiple parts of the event you'd like to attend.
Digital Signage Federation (DSF) members receive specific discounts: 25% off all DSE educational opportunities, and discounts unique to the exhibit space.
10. If you're looking to attend the event but you're tied up with work hours, DSE 2019 provides a template you can use to justify your attendance at the event to your superiors.
11. Typically, DSE 2019 attendees are decision-makers and digital signage solution end users and buyers in the following categories:
Ad Agencies & Media Buyers

Brand Marketing & Content

Corporate Environments

DOOH Networks

Educational Environments

Entertainment & Recreation

Experiential Design & Planning

Government & Municipalities

Healthcare Environments

Hotels & Hospitality

Houses of Worship

IT & Systems Integration

Pro AV & Installation

Restaurants, Bars & Food services

Retail Stores & Environments

Transportation Facilities

Venues & Public Spaces
12. If you're looking forward to visiting a specific booth or checking whether certain exhibitors will be present at the event, the full DSE 2019 exhibitor list is here to check out.
Recap DSE 2018 to see what awaits this year!
Those were a few valuable notes for you before attending. Of course, don't forget to visit the official DSE 2019 website for more info on anything else you're curious about. In the meantime, in case you're a first-time attendee, take a look at the highlights from DSE 2018 to see what attending an event of this type might look like this year.