IAdea Professional Android

Digital Signage Players

More than a 200,000 players sold!

The Best Android Signage Player
Just like Onsign TV, IAdea is among the pioneer companies to embrace Android into professional digital signage applications. Combining an outstanding hardware with extensive Android OS knowledge, IAdea is in the market since 2000 and delivers a wide range of players suitable to all signage applications.
Whenever reliability is a must, IAdea is our go to solution and the player of choice for deploying digital signage solutions to environments like: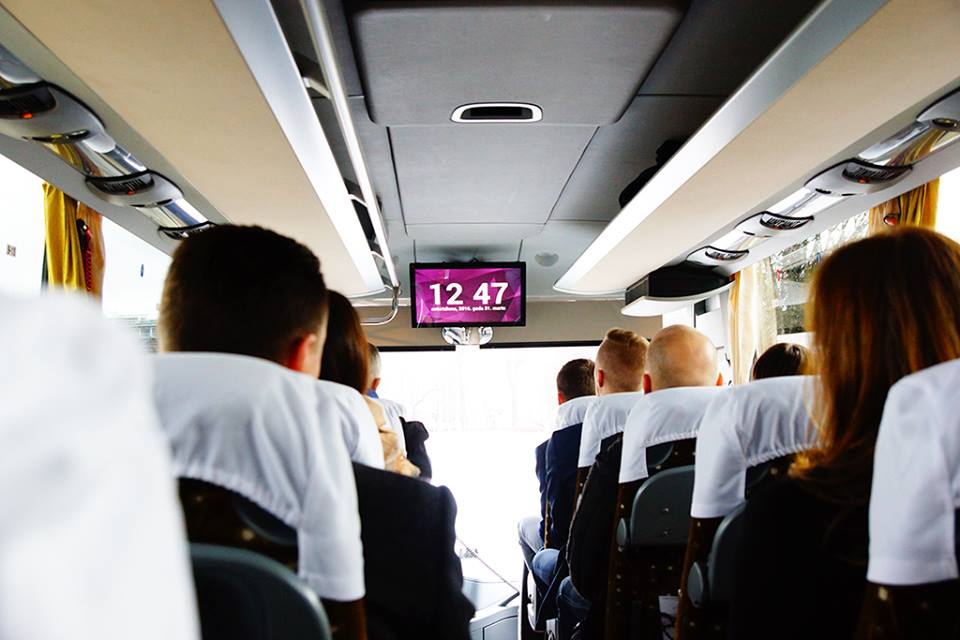 In-vehicle Digital Signage – As players will face intense vibration, temperature stress, power supply oscilation and poor network conditions.
Large Retail Signage Networks – So implementation can be standardized and you benefit from the best remote player support and maintenance.
Corporate Signage Environment – Where IT certification and product life-cycle are a must.
Large LED Displays and billboards – Usually placed in hard to reach places, LED displays require fault free, low maintenance and long-lasting operation.
Portrait Mode
Hardware acelerated support for presenting landscape and portrait content.
HDMI-IN
Combine your signage content with other video sources like cable and free to air TV
Watchdog
Special embedded chip for recovering the player in case of a failure.
Remote view
Real-time remote player control, including Android remote clicking and swiping
True 4K
Get a true 4k graphic canvas to deliver outstading visuals
GPS Support
Connect a USB GPS and take advantage of location-based content playback
Remote reboot
Restart your players remotely with a simple click at OnSign TV dashboard
HTML5
Create custom interative content and Apps using HTML5
RS-232
Turn your TV on/off and control external devices
Bundled OnSign TV
IAdea players can be ordered with OnSign TV pre-installed
Built to last
Industrial grade player with ruggedized metalic enclosure
Touch
Touch enabled integrated displays built for corporate and retail environment
Choose your players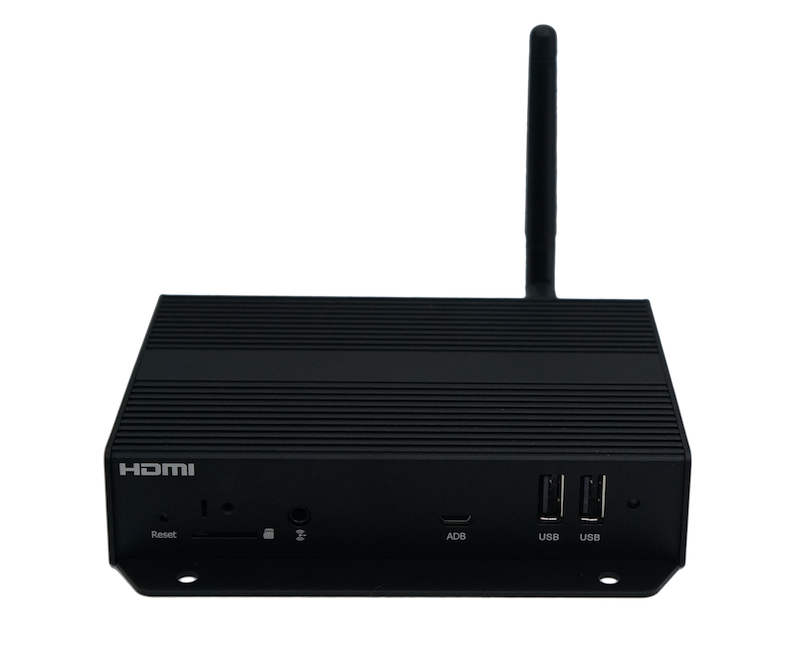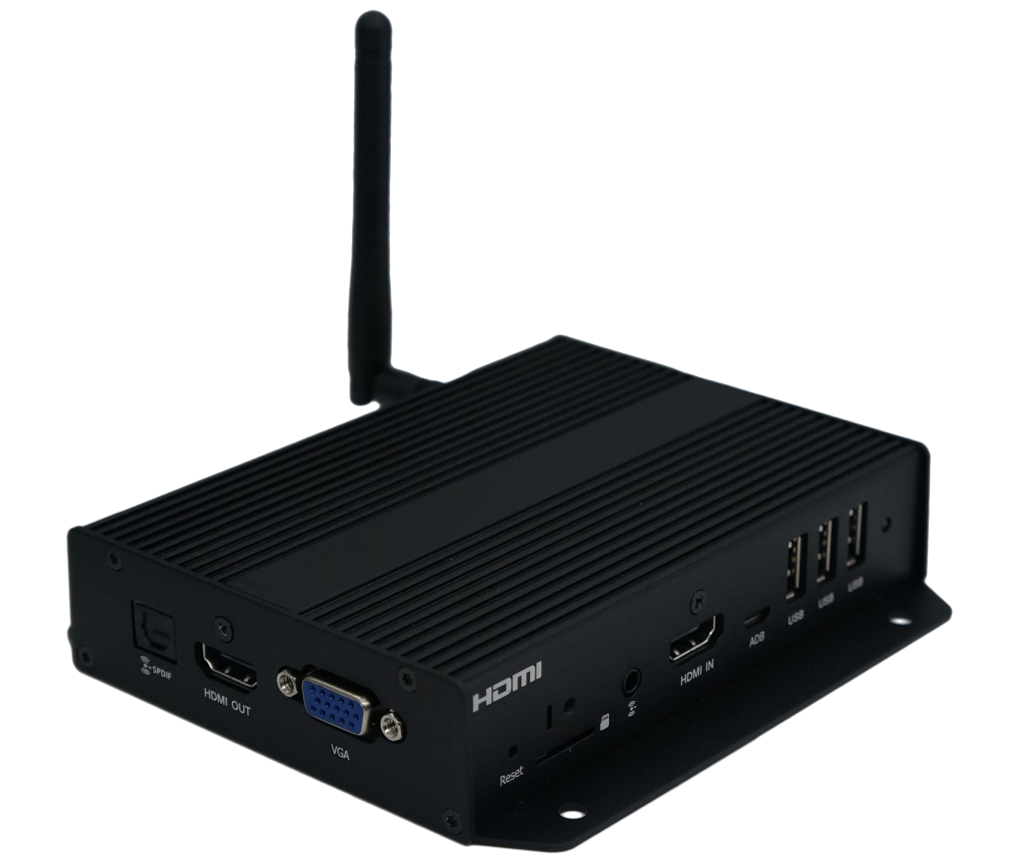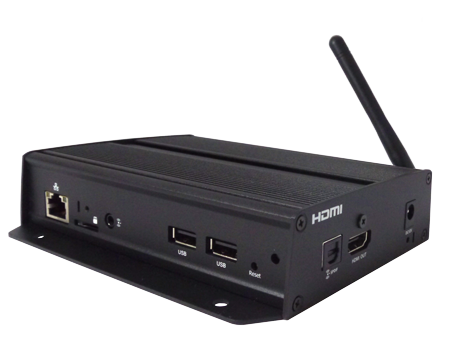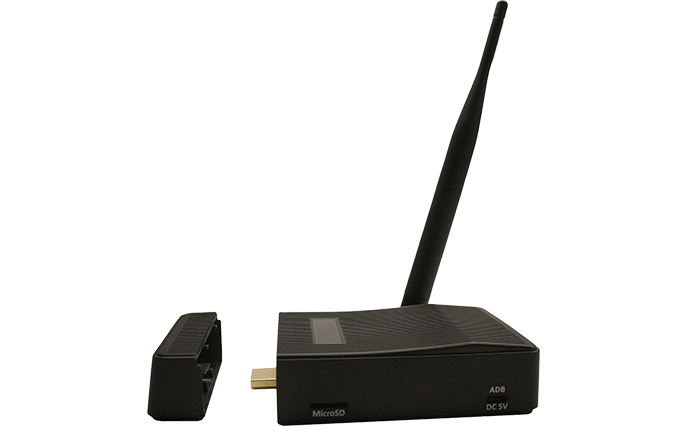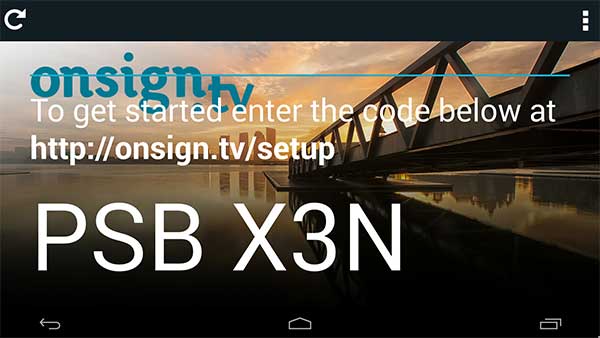 Break a player get a prize
More than words, IAdea CEO John Wang, invites you trying to break a player.

IAdea players are built to last and survive the most extreme installation environments.
Getting in touch
North America & Lating America Sales
For additional product information and pricing, please contact IAdea Sales at +1 (949) 305-6489 , or send an email to us-sales@IAdea.com, so you can be connected to a local Distribution Partner or an IAdea Authorized Reseller.
Global Sales
Outside the Americas, please send an email to sales@IAdea.com to be connected with a International Sales.
Can OnSign TV help me choosing?
Sure we can! While we don't sell hardware, our team as an extensive experience from all projects we support worldwide. Schedule a call and will be a pleasure getting to know more about your specific project needs, so we can provide you guidance and advice!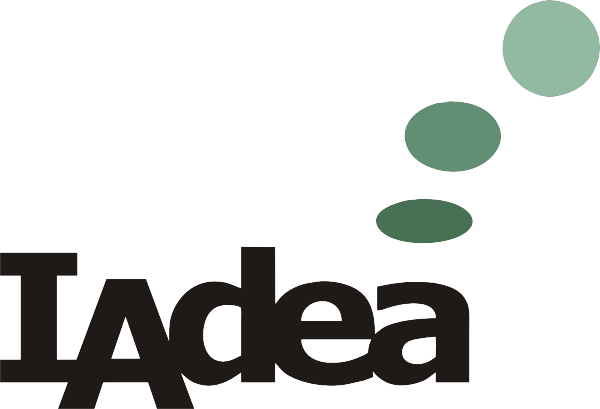 About IAdea
IAdea is a recognized pioneer in the global digital signage market since 2000. It creates innovative, commercial-grade digital signage media players and integrated displays. By focusing on partnership, IAdea created one of the industry's largest ecosystems around open standards across a wide variety of business markets. It aims to provide exceptional customer service through its worldwide locations.