We've already written about the importance of design for digital signage. Design does matter and can have a huge impact on your digital signage content strategy. The layout of your message can either be highly effective for engaging customers or discourage passers-by from looking at the screen.
We took that into consideration and decided to give you more freedom when designing your widgets at our digital signage software. As you can see below, we used to offer you only 5 color schemes for your widgets: Black, Sandstone, Olive, Teal and Coral.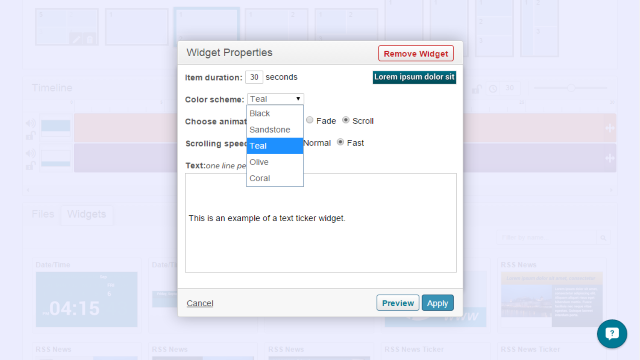 But now you can choose whatever font and background color you want for some of your digital signage widgets. That allows you to customize them in accordance to the rest of your message. You can also use your brand colors in your widgets, for example.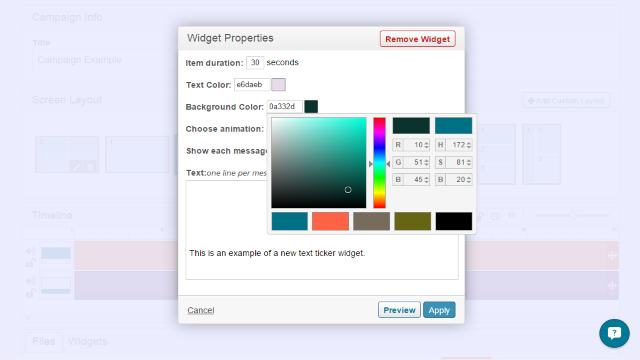 Feel free to try different color combinations and see how they look like clicking on Preview. Color choices certainly influence how people interpret messages. Also, don't forget that light text work well with dark backgrounds while dark text goes better with light backgrounds.
By now, the new color scheme is available for text ticker widgets and will soon be available for all kinds of widgets we have: RSS News Widgets, Date/Time Widgets and Forecast Widgets. Hopefully this will help you create digital signage campaigns that are pleasing to the eye and attract even more viewers!
digital signage design
widgets