Brazil is enjoying impressive growth in Digital Signage. Only in 2012, DOOH grew 22.2% over the previous year, becoming the second fastest growing media in the whole country. Aiming this opportunity, OnSign TV has presented on its booth a number of new features that can push the digital signage solutions even further in South America and around the world.
The show was a great opportunity to launch some of OnSign TV's new features, which, by the way, the audience was craving to know, such as:
Management of check out lines - A small RF receiver is connected to the Android player, so customers can use a little fob to call next people in line. Perfect for the retailers who want to upgrade their managements solutions and for the stores such as supermarkets, drugstores, bakeries and others that needs fast denouements for the clients.
Face detection and audience counting - Plugging an USB webcam to your player will support face tracking and audience counting. Essential for companies that need to chart and trace their outflow. For signage operators in general that's helpful in several issues, such as: audience and customers flow knowledge, screen and campaigns views counting, customers management, among others benefits.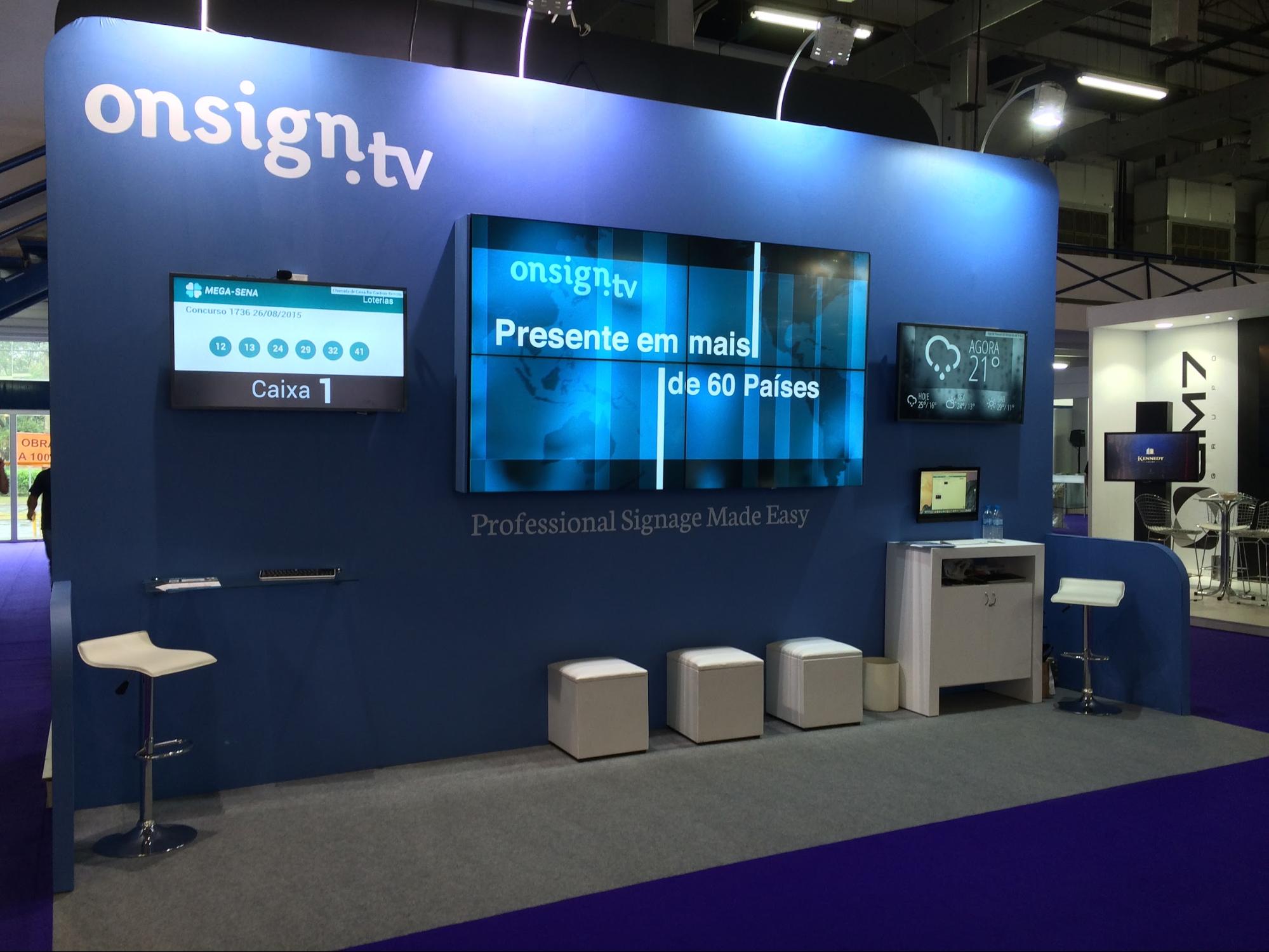 In parallel to the booth show, Ricardo Teixeira, OnSign TV VP of New Business Development, presented a lecture at the ABMOOH International Congress. The presentation aimed at showing how easy and simple digital signage is and highlighted how powerful Android players have become. Although OnSign TV is more turned to the international market, whenever possible we always want to get close to local markets which is a great opportunity to get direct in touch with brazilian and latin americans customers, so we can learn and better address the local needs.
The expo was a huge success. OnSign TV has been awarded with great feedback which we are always glad to receive. Feedback like this solidifies what we are and what we aim to be: a company that's always looking forward to improving our services and empowering your signage operation.
digital signage
OnSign TV
digital out of home
DOOH
Brazil
expo