Didn't you subscribe to OnSign TV yet? Send an email to our team (support@onsign.tv) in case you have questions about pricing and plans.
After the 14 days trial period, you won't be able to access your OnSign TV account and modify campaigns, although the screens keep displaying them. Past another 14 days, all your campaigns will go to trash, unless you subscribe to OnSign TV.
Learn below how to become a OnSign TV user:
On your trial account, click on your username on the bottom-left corner and then hit "Upgrade your trial account".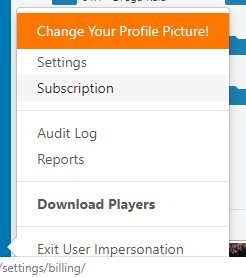 Fill your billing info and hit "Save". This info will be placed on the invoice document.
Adjust your subscription preferences (payment plan and number of licenses managed).
Choose your payment method at the end of the page (credit card or paypal).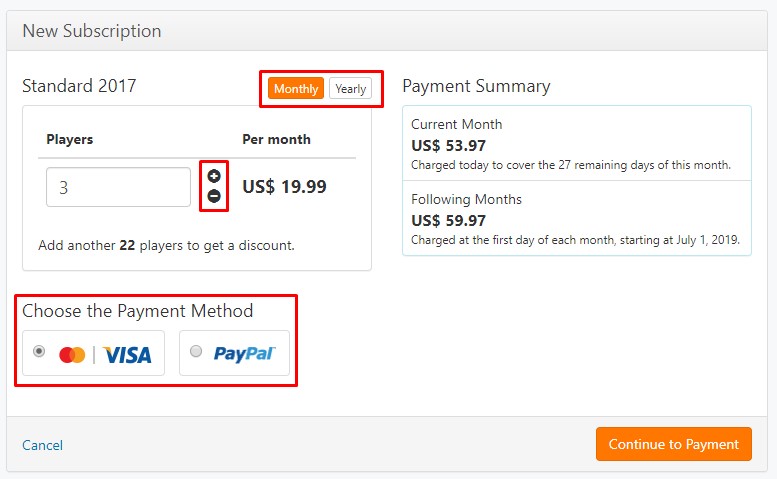 Note: OnSign TV subscription is pre-paid, so you will be charged every 1st. The first time you upgrade, OnSign TV charges only the proportional amount until the next 1st. See detailed payment for this and coming months on right-box (image above).
Fill in the payment information according to the prefered method.
You are ready to use your digital signage account.