Diminish perceived waiting time displaying quiz and trivia on your signage
One of Digital Signage much appreciated benefits is entertaining anyone, be it patients waiting for their turn on the doctor's office or passagens queueing to board a plane. Place Trivia Apps on your signage screens and grab the audience's attention easily.
Learn how to setup the app and target it to your audience by selecting the right quiz category:
On your OnSign TV Account, click on "Content" tab.
Hit "New App" button on the top of the screen.

Search for "Quiz" or select the app within Entertainment category.
Follow the form according to your preferences. Check out each field below: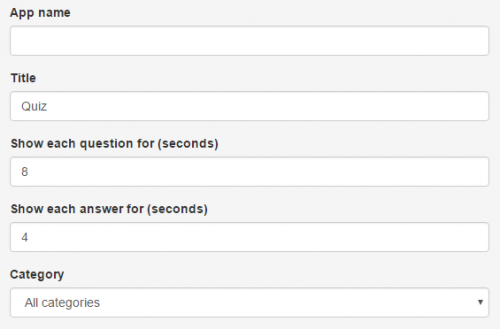 App name: Write down a name you will quickly remind so searching it later on will be easier.
Title: This name will be displayed above the main question, on the top of the screen.
Show each question for (seconds): Define how long the count down displayed on the top of the screen will last.
Show answer for (secondsfca): Adjust how long the right answer will be highlighted.
Category: Pick the category that interest the most your audience. Choose between 22 different topics or display questions from all of them in random order.

After you have adjusted the app basic settings, you can adjust the layout to fit your brand or the surrounding content on the screen. It is highly customazible! Check out some of the options available:

Background image: You can select the default background for each category, or add your own image. Select a color on "Background color" to leave a solid background.
Animations: You can enable animation on the background image or let it static. The question and answer animation effects are also optional.
Text: Pick the font you want, change the color and also the quiz title color (Quiz Color).
Color: Change the header and answers' altertatives background color.

Preview the app to see the layout modifications. Modify any characteristic you think you need to change and save it afterwards.
Mind that the preview will only display the layout changes. If you want to preview the questions and answers from the category you chose, publish the content to a test player.