Provide handy traffic info for customers, employees and passengers with this app! Select up to four destinations and display estimate travel time by car, bicycle and public transportation.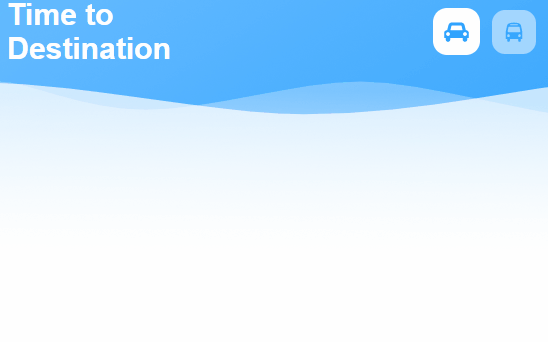 On your OnSign TV account, click on Content tab.
Hit the "New App" button.
Search for "Time to Destination" and fill the form according to your preferences:
Name: This is how the app is going to be stored on your account. Give it a name that will serve for your own reference when looking for it on OnSign TV account.
Origin: Write down the screen location.
Destination: You can add up to four destinations.
Destination Label: Define how you want to identify the destination on the screen.
Note: By selecting public transportation, you will display the fastest route available combining all means of transportation in your city.
Select at least one of the means of transportation you wish to get the estimate travel. Available options are: car, bicycle and public transportation.
Customize the app according to your preference to match other signage content. Customizable fields include font type, color and show, background image and color, and animations