Once you've chosen the best hardware and location for your digital signage, the next critical step for an effective campaign is epic content!
You can create the content yourself following certain guidelines, or you can turn to tools which simplify the content creation process. There are all sorts of tools available online, both free and paid versions, which can help you in more ways than one. Naturally, you should look into using multiple tools to create versatile digital signage campaigns of all kinds.
Know content creation basics
All of the tools we will cover here are going to help you create content with ease but first you need to know what good digital signage content looks like.
For starters, you want your digital signage content to be visible from a distance, so try your best to make it as simple and easy to read as possible. You want the viewer to get the point of your content immediately, thus avoid extensive text. Further on, consider how to employ format and style, e.g. font and size, color combinations, varying content types such as text, drawings, images, video etc.
We won't go into detail on the basics, but be sure to check out the basics of content creation and reflect what you want your end result to look like. Only then can you proceed with exploring these tools in more detail.
#1 Free stock photos
Stock photos are a great and easy way to make your digital signage content look professional and polished without having to execute and pay for photoshoots. The only challenge with stock photos is finding a specific image of something you have in mind. Still, they are great to fill out the "blank space" in your campaigns. For instance, they'd be great for backgrounds for simpler messages to make them look more appealing.
Some great and not overused free stock photo sites include Picography, StockSnap, Deathtostockphoto, Unsplash and Pixabay.
#2 Canva
Canva is a tool for creating beautiful layouts or digital flyers, for instance. You can use your own images (as well as the aforementioned stock photos) and import them into a selection of pre-made templates. Canva already has a selection of images you can begin with, but if you want to create more unique content, you are more than welcome to import your own.
Canva is a great choice to make simple yet beautiful combinations of text and images.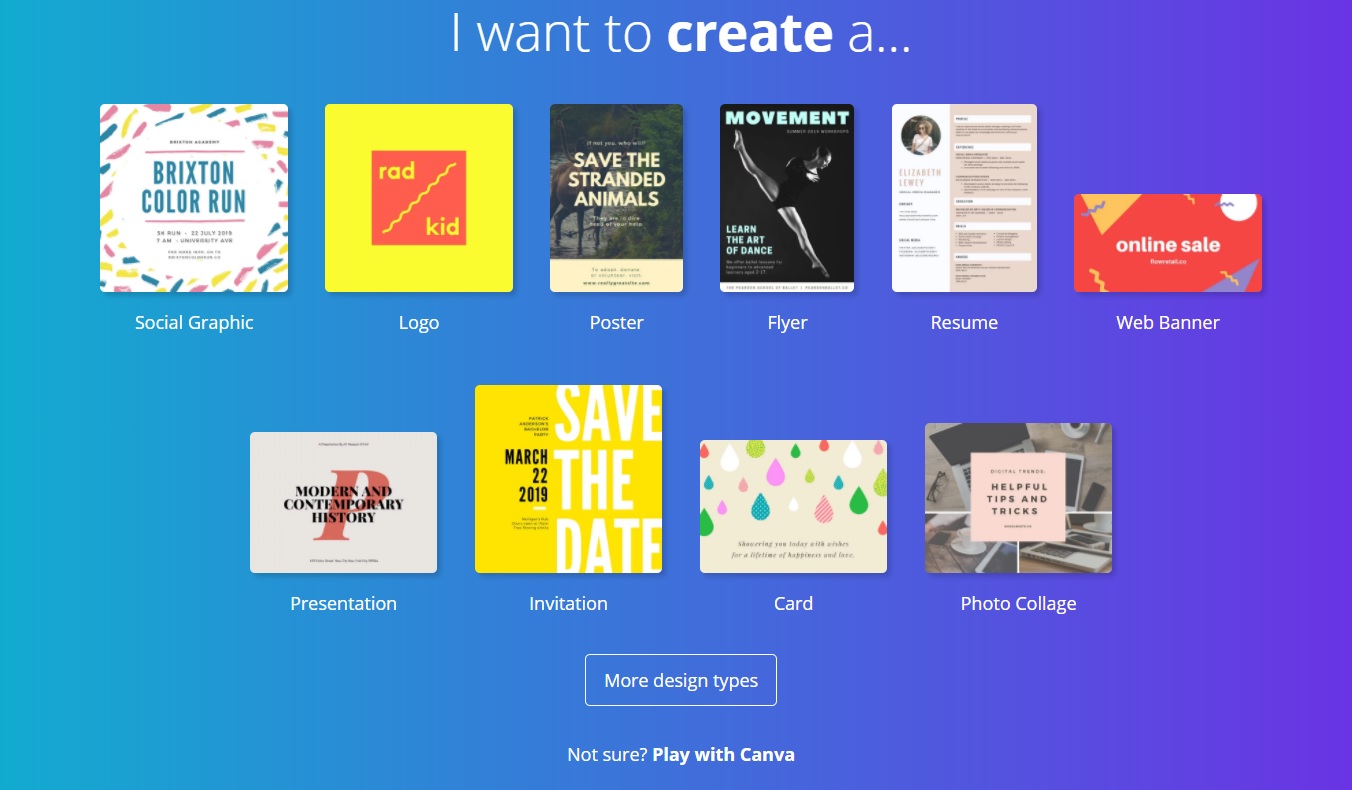 #3 PicMonkey
A very popular image editing tool, PicMonkey is a good option for anyone who wants to edit their own images online. You can manipulate images, crop them, adjust exposure, sharpen, play with colors, and more.
PicMonkey is a great option if you have a base image, yet a specific take on it in mind. The drawback with this tool is that most advanced options are only accessible with a premium subscription starting from $71.88 annually. Sadly, this is going to be necessary if you are aiming for particular designs to meet your brand style, but if all you need is a simple touch up and maybe some text, this is the tool for you.
#4 Font tools
Creating a strong message for your campaign is a straightforward process if you have the right tools. Previewing what your digital signage content looks like on the screen is an indispensable step because various fonts behave differently when they're on your laptop or on the big screen. Some fonts might look bad together, or a certain font might be difficult to read from a distance.
Canva offers a tool to preview what certain font combinations will look like together. You are advised to use not more than two different fonts in any type of presentation. This tool can help you see how they might work together.
If you are uncertain which font to use for your digital signage content, then explore Font Squirrel, a site which has a variety of fonts to choose from, all of which are free for commercial use.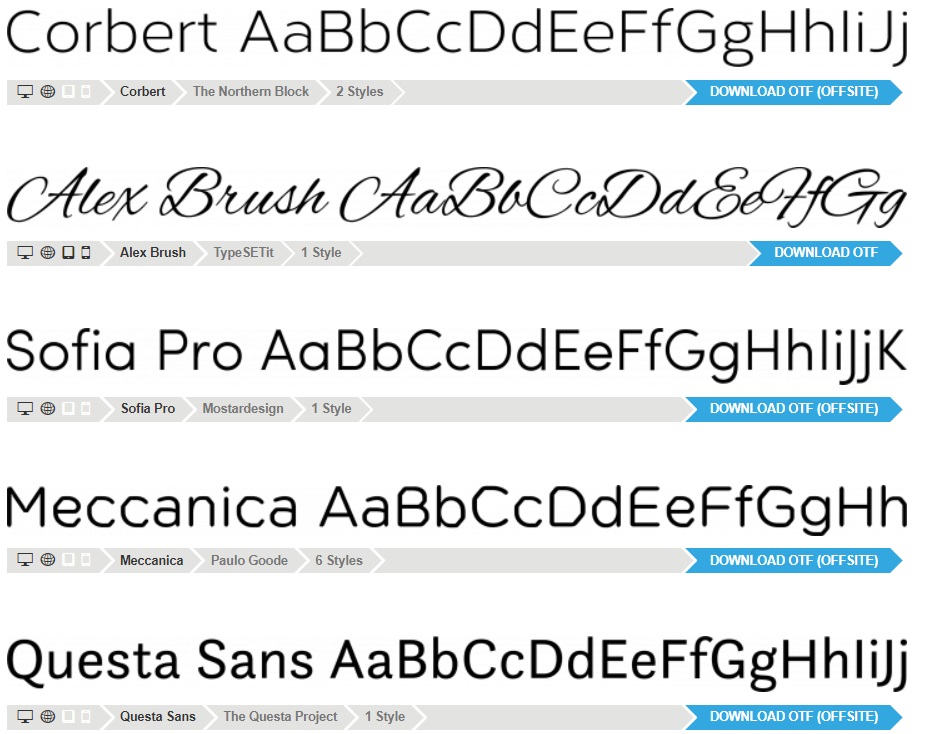 #5 Placeit
An interesting tool, Placeit eliminates the need to spend time on manually merging two images together to make a polished, intriguing end result. Typically you'd need to have a designer who can adjust a stock photo to look unique to your brand, but Placeit eliminates that need.
If you are looking for professionally made images or videos matching your brand, this is the option for you! However, probably the main reason why you've never stumbled upon this site before is because it requires a subscription.
Pricing starts at $29 monthly for 9 high resolution images (with a minimum 3 months commitment), up to $199 dollars for unlimited videos and 9 images monthly. This is probably a reasonable price if you are going to be pumping out videos daily and you can make the most of the unlimited videos offer. Is it too pricey? You be the judge!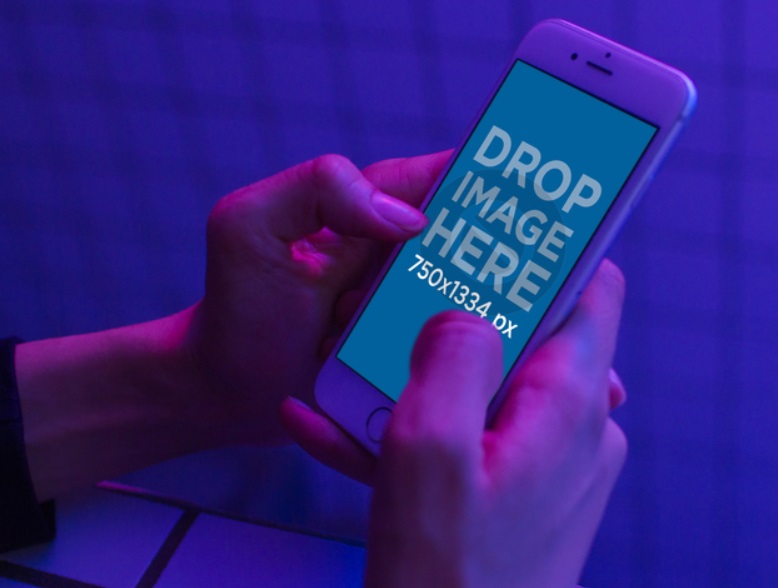 When creating digital signage content on your own, the process gets less complicated with using the right tools. Be sure to check out more tips and tools for digital signage content creation to make it easier on yourself.

One fact you already know is that digital signage software is a big help to you by compiling images and text, certain apps to complement your digital signage content further, and scheduling the right campaigns at the right time.

by