Sales at the point of purchase, reduction of long-term costs, customer experience enhancement, brand building. Do any of those things ring a bell to you?
Those are just some of the benefits digital signage can bring to your organization. But the actual question is: how to create effective content so that your company takes advantage of all of that? As you can see on our last blog post, we believe your content plays an important role in the success of your digital signage strategy. That's why we're sharing with you 3 simple ideas that will help you create more effective digital signage content.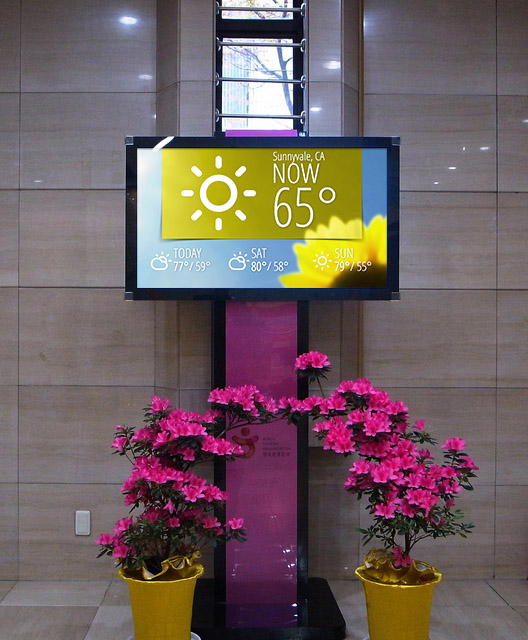 Design Matters
Clear pictures are way better than complex ones that draw attention from your core message. Make sure your text is readable and your images have the right aspect ratio! Digital signage is much more about communications at a glance, so please pay attention to how close your viewers will be to the sign and how much time you expect them to spend looking at your message.
Use Calls-to-Action
You gotta learn how to become a Call-to-Action lover! Sorry, don't get us wrong. What we mean is that it's really important to convert your viewers into customers. Don't be afraid of asking your viewers to do something as a result of seeing your message. It's okay to repeat important words – such as try, buy, download, etc – 2 or 3 times in a row for reinforcement.
Keep it Simple
Digital signage content usually has a short play time, so its message has to be precise and easy to understand. Focus on the important information: dates, places, QR codes, phone numbers, etc. Too much info can overload and move away many viewers! Remember to always deliver one key message. Last but not least: give the audience an alternative way to get more information on the subject.

We believe those ideas can be easily put into practice when creating your campaigns at our platform. If you keep our suggestions in mind, chances are that your content will become more engaging and that all the benefits you expect from your digital signage strategy will come much faster. Don't you agree? If you have any thoughts on this, please share them with us! We'll be more than happy to hear from you.

by