With the constant developments to the digital signage world, we have researched the recent events on a varying spectrum, going from general digital signage news such as the formation of partnerships all the way to using digital signage to save lives and help in a post-disaster setting. In light of recent events, such as the hurricane disasters hitting Texas and Florida, the power of digital signage has never been more important.
Hurricane response highlights the power of Out of Home media
The power of digital signage in emergencies is often mentioned, but thankfully, there are very few examples of its use on a larger scale. With hurricanes Harvey and Irma hitting Texas and Florida back to back, digital billboards have been utilized to the maximum, providing timely and clear communication to the public before and after the disaster. Although some billboards faced issues with power, those that were up and running displayed information about assistance information, motivational content, and also timely updates.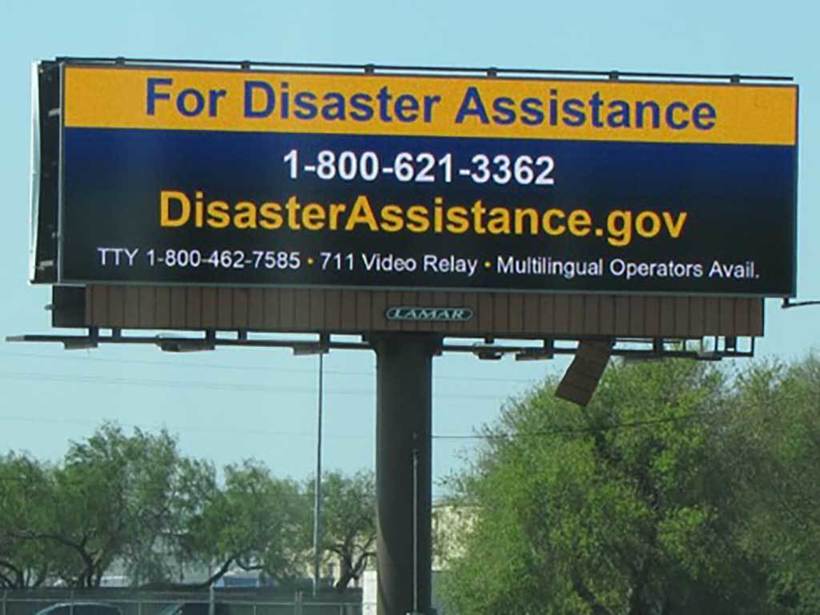 "Digital technology enables quick delivery of emergency messages via high-tech billboards. Public-private partnerships harness these high-tech signs to inform the public about weather warnings, evacuation routes, and safety-related information," says a case study on FEMA's website (Federal Emergency Management Agency).
McDonald's forges strong alliances
One of the largest food chains has done a multi-year deal with Capgemini Group and Publicis.Sapient, two of the dominant consulting companies.
The deal with the French Technology consulting company Capgemini will bring as many as 600 new jobs to the area of Chicago, where they have an existing office at West Wacker Drive. You might be wondering what all of this has to do specifically with the digital signage world. Well, technology is a top priority for McDonald's which results in installation of order kiosks and Bluetooth-enabled table service. Mobile ordering is becoming only one of the few upcoming feats. Capgemini has around 1,600 workers in the Chicago area and will add 400 to 600 workers as a part of the center opening.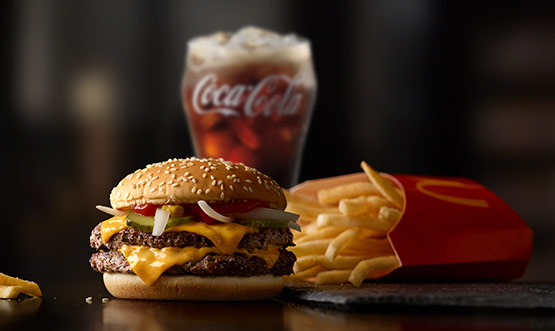 Supported by Publicis.Sapient, Capgemini will be McDonald's IT strategic provider globally for restaurant and digital capabilities.
"The McDonald's brand has been a household name for generations and has continued to lead in its category by introducing new products that are uniquely informed by the needs and wants of its customers," said Arthur Sadoun, Chairman and CEO of Publicis Groupe.
Honey Birdette digital ad banned for being "highly sexual"
The Australian boutique lingerie chain Honey Birdette recently had their ad campaign pulled due to a part of it being deemed as highly sexual and allegedly appears to be objectifying women. The issue was caused by one of the seven ads displayed on digital signage in stores across the country. As the digital signage ads were in areas where they were visible to children, they were found to be in breach of Section 2.4 of the Code stating that "Advertising or Marketing Communications shall treat sex, sexuality and nudity with sensitivity to the relevant audience."
The Ad Bureau claimed that the "cut of the bras the women are wearing means that their nipples are visible through the lace." to which the creator of the lingerie chain, Eloise Monaghan said that the image in question was beautiful. Still, as a result of this incident, the signage was quickly changed.
JCDecaux screens now reach nearly half of UK's population
Sitting comfortably in the upper spire of the DOOH market pyramid, JCDecaux contributes 637 million weekly viewed impressions, of 1.3 billion impressions overall, according to the latest data release from OOH industry audience currency, Route.
JCDecaux remains a leader in the DOOH world with 48% of the market share. The Route data revealed the company has increased by 6% in viewed digital impressions, with a 15% increase in Roadside viewed digital impressions and 10% increase in Shopping Mall's viewed digital impressions.
Virgin Trains combining traffic and location data to provide travel time
The OOH campaign by Virgin Trains went live on 11th of September, targeting driving commuters in London, Birmingham, and Leeds. The campaign will run until the 1st of October.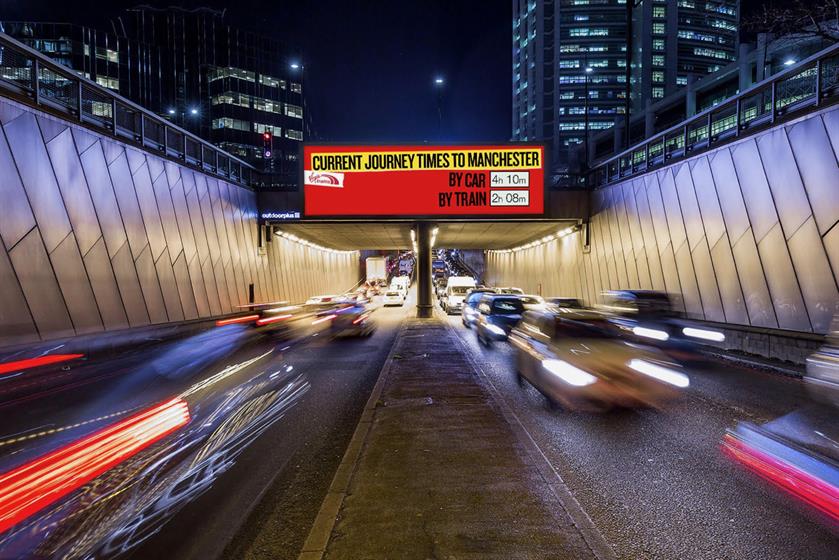 It aims to provide travel times for an accurate estimate on how long the drivers' journey will take based on traffic and distance. We've talked much about how location is important, and this is only one of the examples of its value.
The digital signage will highlight the amount of time it takes to reach a destination by car as well as train, in attempts to show which is more effective.
"Integrating real-time data feeds into this roadside campaign produces a clear and hard-hitting message for drivers: that Virgin Trains is a quick, easy and viable alternative. During peak travel times when congestion is heavy, the live stats deliver our message in a compelling and impactful way." said Katie Knowles, Virgin Trains' marketing director.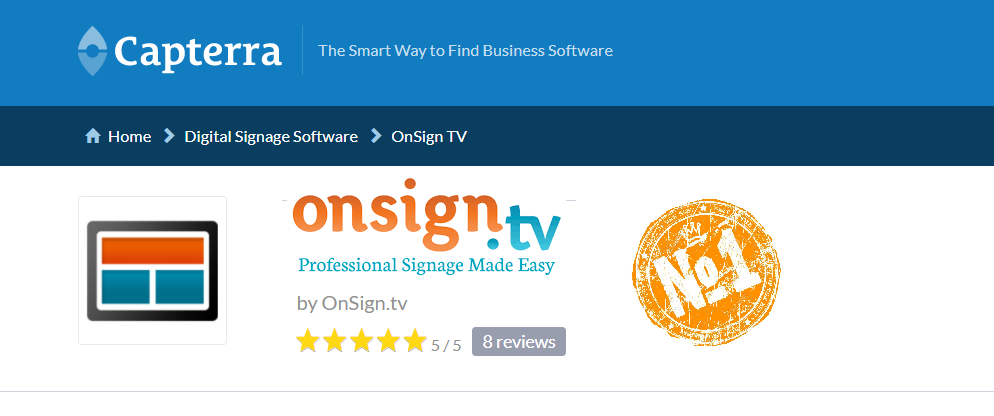 Some great digital signage news we've seen since last news article, and to close off this monthly news update, we'd like to share some good news of our own. We are pleased to share that OnSign TV has ranked first on Capterra as the most popular digital signage software. With a presence in over 100 countries, we have ranked first as a result of having the highest number of total customers and total users overall.

by