A good digital signage content creator has a selection of tools to use on a regular basis. These tools vary depending on what sort of content you create. Whether your campaigns are social media based or you're more fond of content filled apps (fun facts, anyone?), we have a brand new gadget to add to your toolbox! It's now easier than ever to include User-Generated Content, the fastest growing influence on purchasing decisions, to your content rotation. 
OnSign TV and Taggbox Display have come together to present the new Taggbox App! In short, this app enables you to find User-Generated Content (UGC) and seamlessly present it on your displays. Before we dive into the details on how Taggbox works and the 8 quick steps to set it up, let's see why UGC is so important today.
User-Generated Content is growing
User-Generated Content means any content created by individual people rather than brands—we can't necessarily say private people anymore because this has taken on the form of small enterprises in many instances. Brands can and should share UGC because, according to the 2020 Cloudinary UGC study, User-Generated Content grows more prominently and visually with each generation. Reviews have become an important decision factor, but the visual component is the key ingredient. According to the aforementioned study, Gen Z and Millennials in particular heavily rely on photos and videos for their purchasing decisions.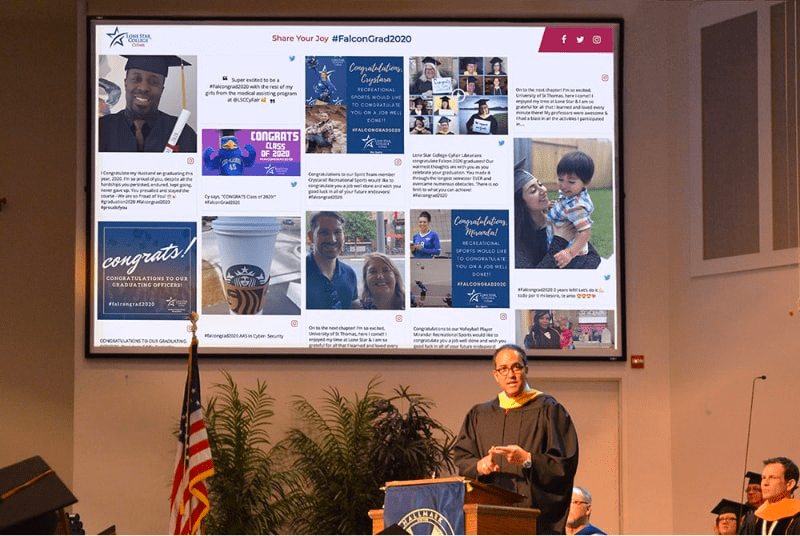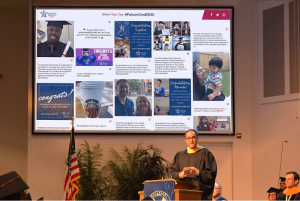 At its core, User-Generated Content has a more genuine and sincere feel than branded content created by a professional marketing team. This unique characteristic grants User-Generated Content a stronger influence on the viewer. This benefit is growing to a point where it can no longer be shrugged off. If you don't make use of it, your competitors will. 
Broadcasting authentic User-Generated Content on your digital signage attracts attention, raises engagement, builds consumer loyalty, and yields greater conversions. 
Incorporating User-Generated Content into campaigns
Recognizing the value of User-Generated Content, we've searched for ways to help content creators incorporate UGC into their campaigns. Social media is a rich source of UGC for which we already have apps acting as direct feeds for your social media. 
Though, as a digital signage content creator, you know that the challenge is to find and moderate appropriate content for your displays. Then there is the task of formatting it into a visually appealing form—the visual component we mentioned earlier. This entails more than just a retweet or a copy/paste of a positive Facebook post.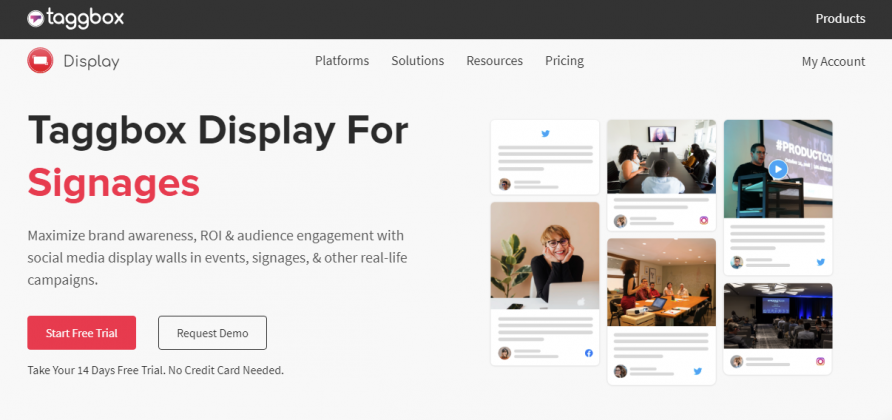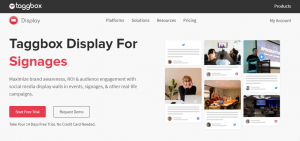 The new Taggbox Display App allows content creators to set up sources of (social) media content and re-fashion that content onto a Taggbox wall. This wall can be intensively customized through 12 high-end themes and advanced moderation features. Your wall can consist of more than just one feed. Set up a mix of feeds, including YouTube channels and Twitter hashtags, among many other sources. Be sure to use a #hashtag unique to your target audience. 
These feeds direct content to your wall where only the most recent and relevant content is displayed. You have the option to preview all available wall posts and easily remove anything questionable. Editing entries is possible, just don't overdo it as that makes UGC less authentic. 
Now, how can you customize your wall with Taggbox?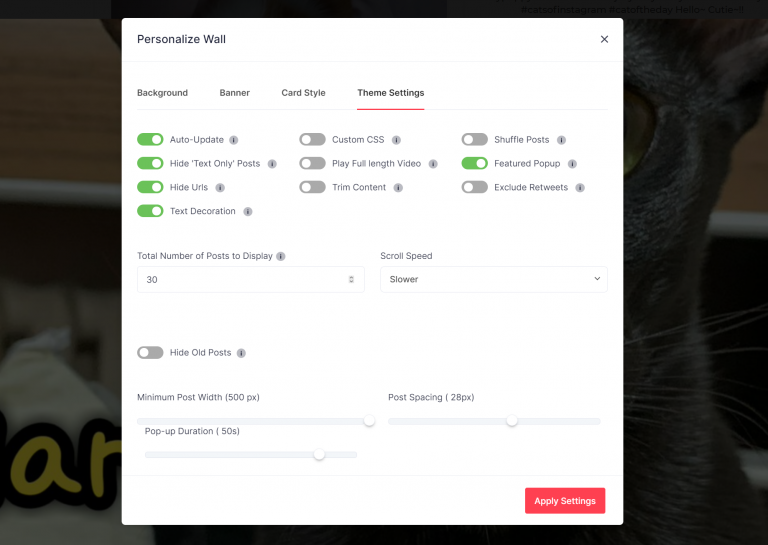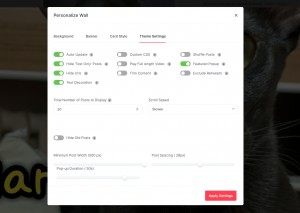 Some of the setting options available to you are: toggle auto-updates, text-only posts, and scroll speed. Adjust post size, duration, and spacing. You can also trim content, play full length videos, shuffle posts, and tweak lots of other functionalities.
Once your Taggbox wall is installed, OnSign TV takes over and displays the content to the displays of your choosing through the Taggbox App. Naturally, this app can be used in fullscreen mode or in a specific screen region. Once everything is set up, you have a steady User-Generated Content flow. Of course, nothing is stopping you from sprinkling in some Brand-Generated Content as well. 
Now let's take a closer look at this process from start to finish!
Create a free Taggbox Display Account
Step 1: Sign up for a free

Taggbox Display Account

and fill in your details. Just like OnSign TV, Taggbox too allows for a 14-day free trial, no payment information required!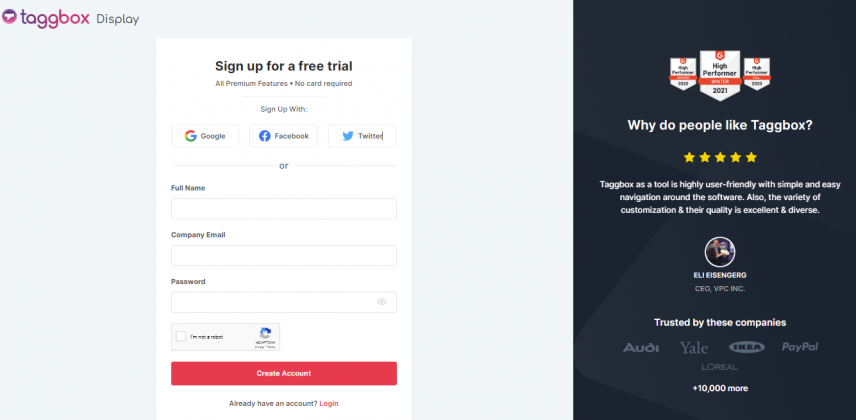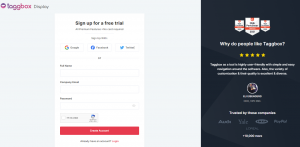 Once you're logged in, you'll land on your Taggbox Display home page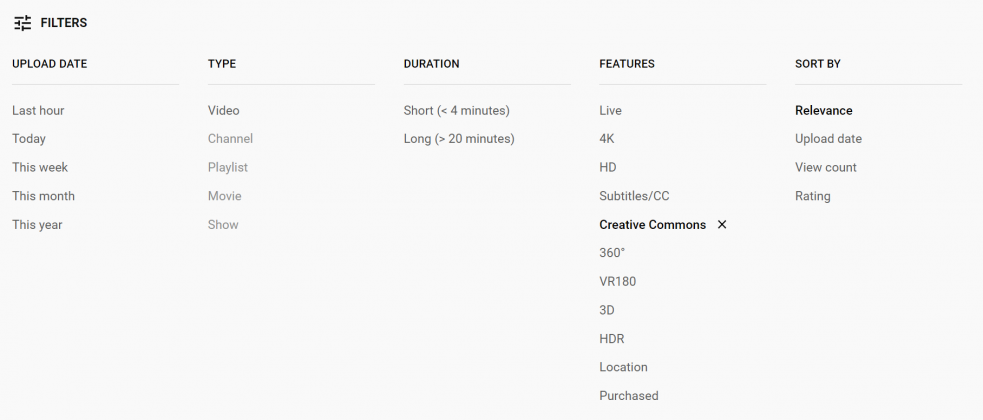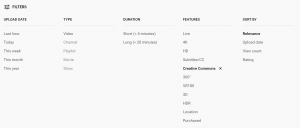 Step 2: Create a new wall.

Click on

My Walls > Add New Wall

.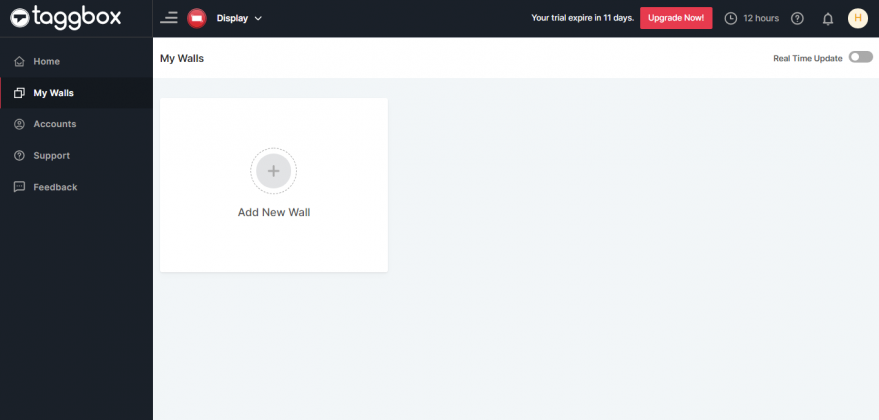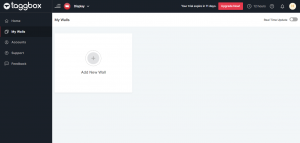 Step 3: Name your wall.

Here you can name your wall and you'll find a unique URL for it. This will be generated based on your wall name. Don't worry, you can change this URL later if you need to.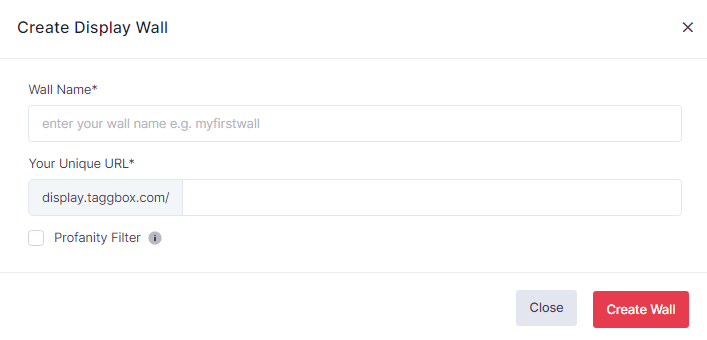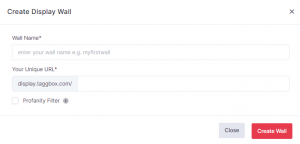 Step 4: Create your wall!

Here you can also enable the

Profanity Filter,

typically a good idea, though do keep in mind it's mostly effective only on the text of the corresponding post. Now click on the

Create Wall

button and you'll be taken to a selection of source networks where you can choose the sources for your social wall.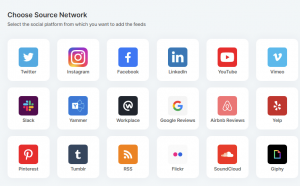 Next, you will see the preview of the social wall from the sources you've selected.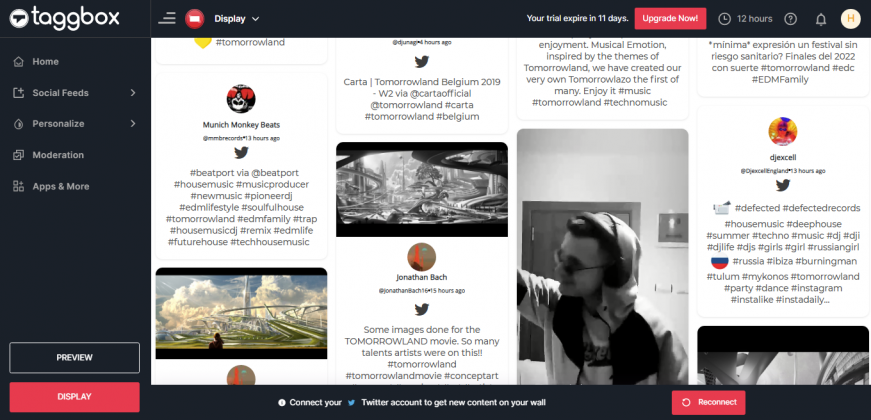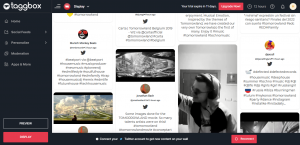 Step 5: Integrate your wall with OnSign TV.

Once you've tweaked your wall to perfection, click on the

Display

icon in the bottom left corner. Here you will see the option to

Integrate with Digital Signage

. Choose

OnSign TV

as your selection, and your wall is ready to be shared. The next step is to link and display it on your OnSign TV account.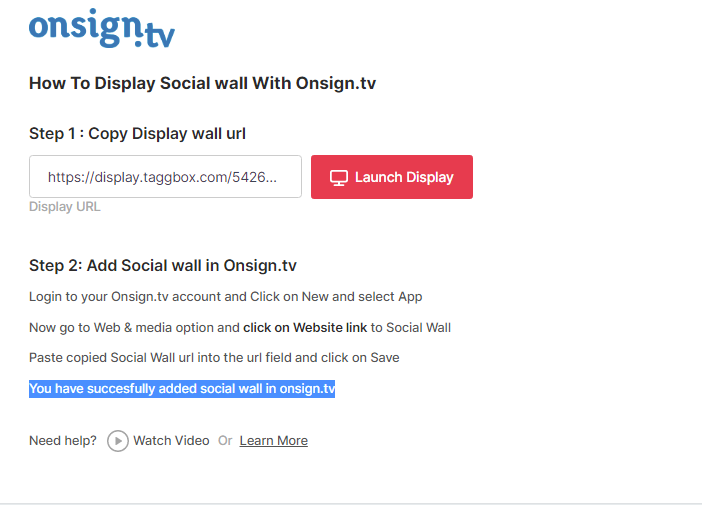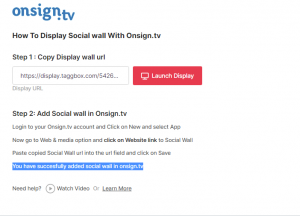 Next, integrate your Social Wall with OnSign TV
Step 1: Log in to your OnSign TV account

here

.

In case you don't already have an account, you can create one with the 14-day credit card-free trial.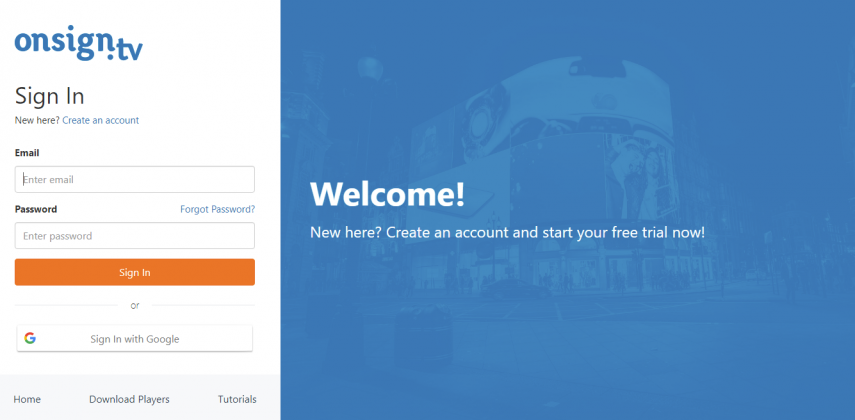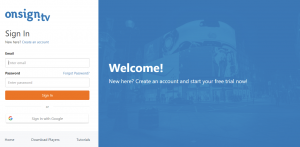 Step 2: Create a New App.

Go to the

Content

section on the left menu bar. Click on

New

and then

App.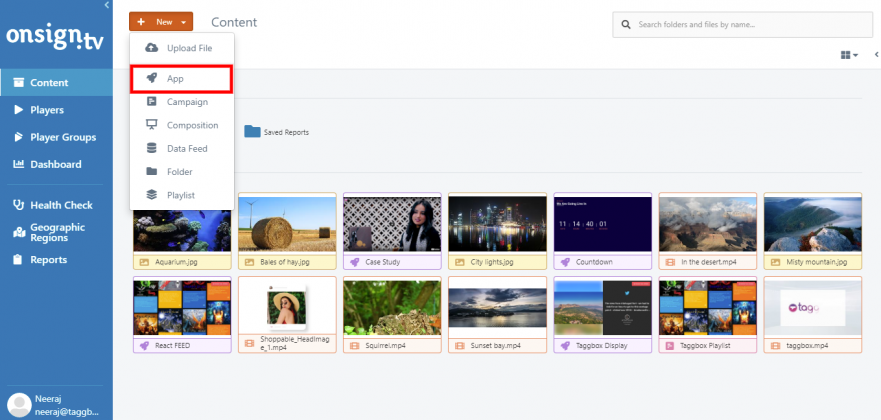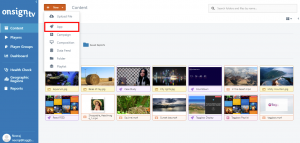 Step 3: Add a new Social Networks App.

Scroll down the pop-up window and click on the

Social networks

 tab. Then select the

Taggbox App.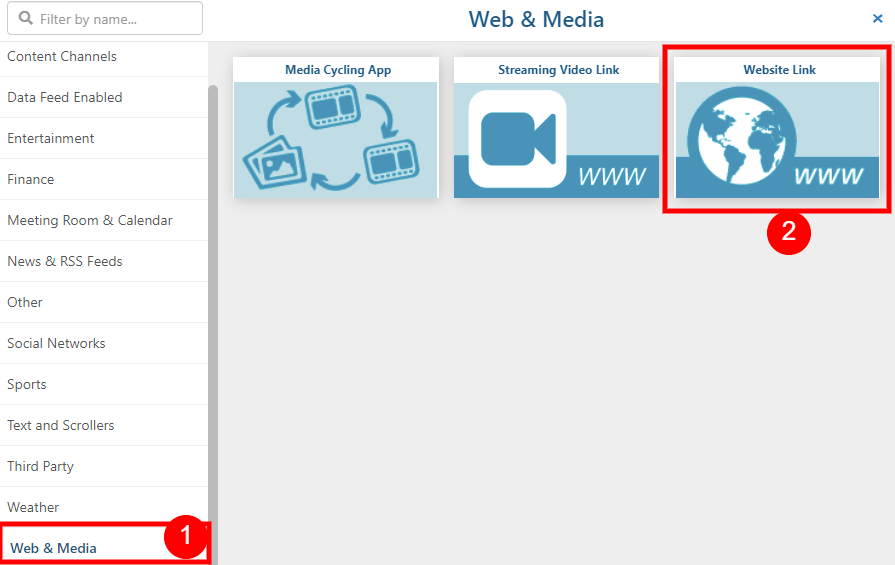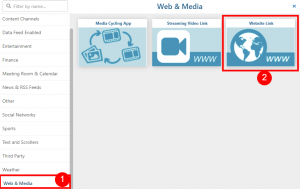 Step 4: Paste your Taggbox wall link into the URL field.

Don't forget to give it a name! Then select the 'Preview' button in the lower-right corner

.

Everything looking good? Hit the

Save

button.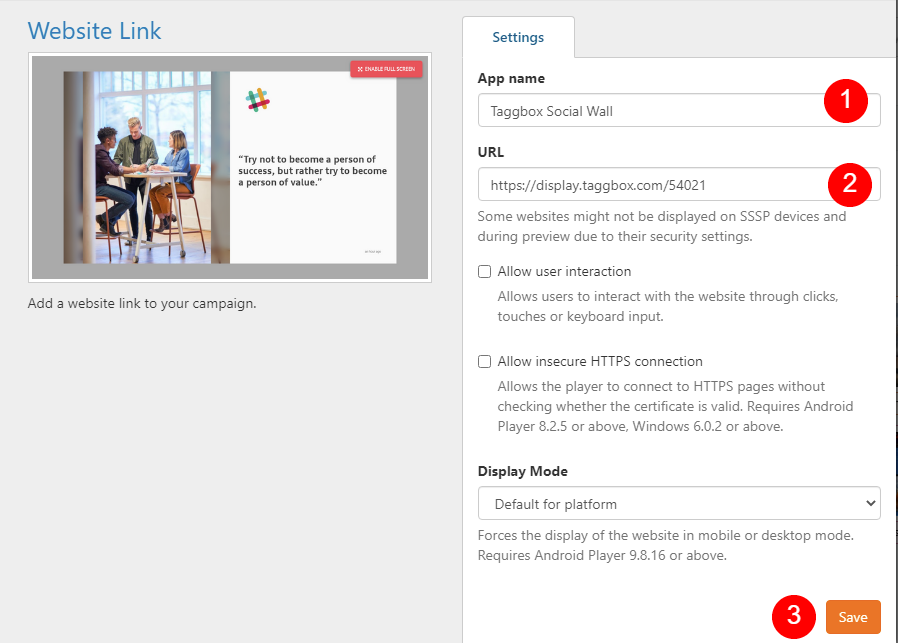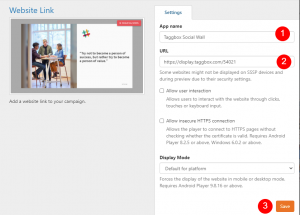 You're all set! In case you run into any trouble during your setup, be sure to reach out to us via support@onsign.tv!