Despite the challenges, we've somewhat gotten used to living in a pandemic. One of the main results of this change is people appreciate the outdoors more and feel safer outside. In turn, any business which can offers their services outdoors. Through this shift, outdoor digital signage has become more important than ever. Outdoor displays can be of tremendous help in reaching your target audience in this covid-ridden age. However, rushing into it can backfire and cause more trouble than it's worth.
Consider the following points before investing in the process of bringing your digital signage outside. This refers to both buying new gear as well as using your existing indoor displays. You'll see which features are critical and the main dangers you need to protect your outdoor displays from.
Anticipate all weather conditions
When deploying outdoor digital signage, first and foremost you have to be mindful of local weather patterns and conditions. Prepare your outdoor displays to withstand hail, rain, snow, or sun, whatever it is that dominates in your region. High amounts of vibration may damage your displays. This can be the case if your displays are located at train stations or airports, for instance.
In order to have storm-ready digital signage, look into displays which are designed for such conditions. Protect them from dust, water, wind or anything else mother nature has in store. Another option is to invest in protective casing for the displays you currently own. These two are the main roads to protecting your displays from any problematic outdoor conditions.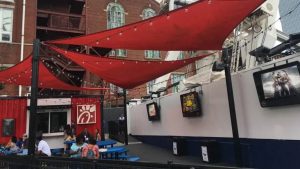 Damaging temperatures
Truly an invisible killer, extreme temperatures can cause permanent damage. Whether it be a freezing winter night or a hot summer's day, your outdoor displays will suffer. Freezing temperatures can damage vital components of your device, and may even cause some of them to crack. The formation of frost on the display can also result in water seeping into hardware.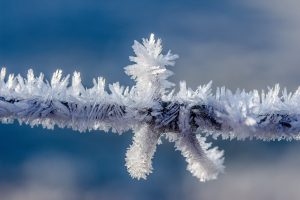 On the other end of the spectrum, overheating can cause a lot of damage too, and primarily occurs where there is insufficient ventilation. Therefore, simply encasing your display won't be enough. If possible, prevent sunlight from hitting your displays directly to lower the temperature impact.
The challenges of brightness
Daylight can cause a lot of problems for a digital display. First, direct sunlight can increase the device's temperature. Second, it can cause permanent scarring on the display by creating dark spots. And third, the display has to be brighter outdoors to overpower the daylight in order to be visible. This extreme brightness can furthermore cause problems of its own. Brightness is the line which separates consumer-grade displays from commercial-grade.
Consumer-grade displays are not suitable for the outdoors. They are usually rated at 150-300 nits of brightness, with top performers reaching 1,000. For the outdoors, a display should have at least 2,000-2,500 nits of brightness for optimal visibility. Consumer-grade displays are not intended to function 24/7 either. While they may be cheaper, consumer-grade displays are more expensive in the long run if used in the outdoors than their commercial-grade counterparts.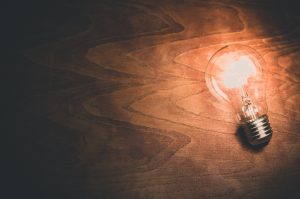 Daylight is what makes all the difference between indoor and outdoor digital displays. For instance, LED displays are more fitting for the outdoors than LCD displays. They scale better, and are more comfortable with displaying the same image over a longer period of time at a higher brightness. With LCD displays, the chance of burnout—parts of the screen turning permanently dark—are higher. This is why we mainly see LED billboards. Most LCD displays are rather designed for indoor use. 
Protecting outdoor displays from vandalism and theft
The human factor presents yet another challenge for outdoor displays. The first of the many things that people might do to your display is causing physical damage. Be it intentional or not, ensure your outdoor displays are prepared for it! Invest in a robust protective casing and ensure it is fixed in place, so that it can't fall and is protected from theft. If your display is not going to be interactive, try to get it to a height or location that is beyond the reach of a common pedestrian.
If your displays are interactive, ensure they cannot be stolen or damaged during interactivity. Invest in robust glass protection and casing. Theft is a serious challenge for smaller outdoor kiosks or interactive tablets, as they can be snatched in a second. 
The need for remote access and overview
Compared to indoor displays, there is a far greater physical divide between your business and your displays. The ability to check the running content is paramount, as is the ability to adjust the content remotely if needed. Apart from a live overview, you can use OnSign TV digital signage software to regularly generate a detailed report on all the content that has been recently displayed. This is very useful when running third-party campaigns as it allows you to have a clear record.
Digital signage software is important in an outdoor environment, where it helps to generate, schedule, manage, and overview the content on your displays. If you aren't using it, you're missing out. Give OnSign TV a test run for free!